July 2, 2021 6.11 pm
This story is over 12 months old
Out and about: Check out all the Lincoln Imp Trail sculptures
Which one is your favourite?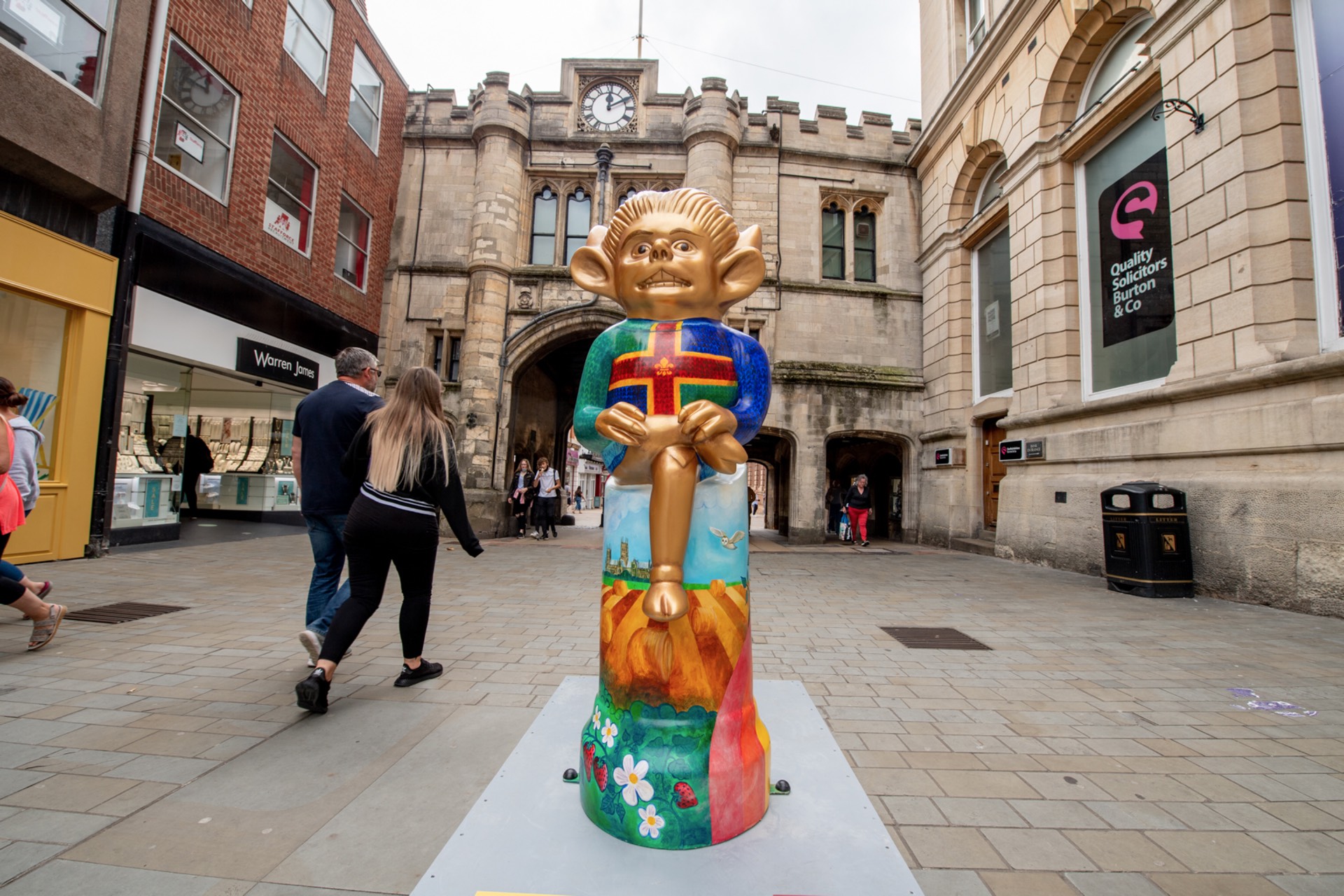 The sculptures are now in place across various locations in the city as the Lincoln Imp Trail prepares to begin on Saturday, July 3.
Thirty imps were designed by national and local artists and will be on display throughout Lincoln until September 16, as well as one which will be at the Hildreds Centre in Skegness.
There will also be five community 'roaming' imps that move among shops in Lincoln, including Wind who was adopted by The Lincolnite. The Educational Trail imps, which were decorated by schools across Lincolnshire, will be launched next week.
Once the Lincoln Imp Trail is finished, there will be an event at Lincoln Castle between September 17-23, ahead of an auction on Lincolnshire Day on October 1. Funds raised from the auction will be donated to the charity partner of the event, St Barnabas Hospice.
Here is where you can find the imps: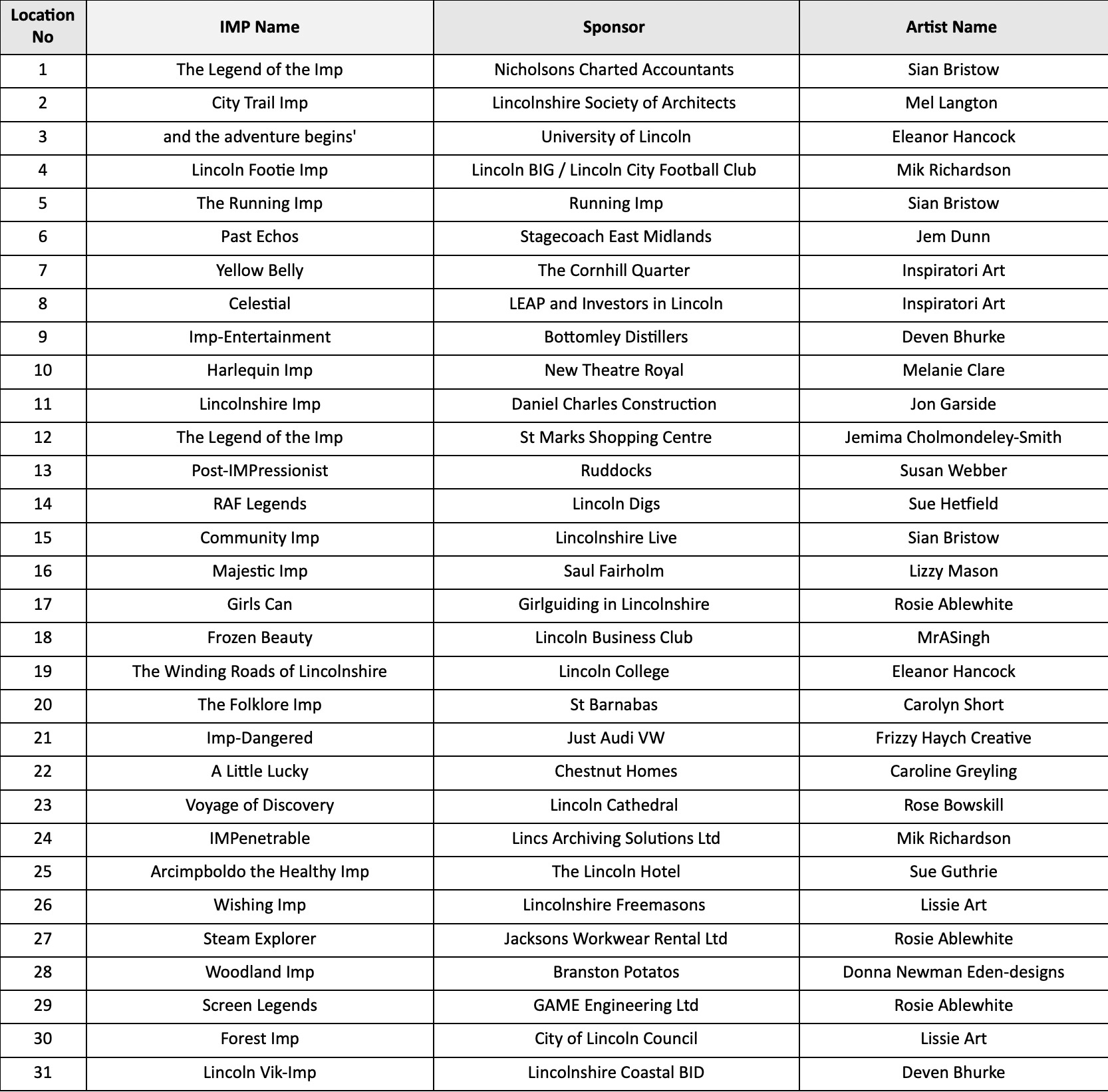 Also, check out all the imps, in the order of popular votes received in our poll earlier this year.
All photos by John Aron for The Lincolnite.
---
Steam Explorer  
Sponsor: Jacksons Workwear Rental Ltd
Artist: Rosie Ablewhite
---
Majestic  
Sponsor: Saul Fairholm Ltd
Artist: Lizzy Mason
---
Girls Can
Sponsor: Girlguiding in Lincolnshire
Artist: Rosie Ablewhite
---
Screen Legends 
Sponsor: GAME Engineering
Artist: Rosie Ablewhite
---
Wishing Imp 
Sponsor: Lincolnshire Freemasons
Artist: Lissie Art/Alicia Hollis
---
RAF Legends
Sponsor: Lincoln Digs
Artist: Sue Hetfield
---
Imp-Dangered 
Sponsor: Just Audi VW
Artist: Frizzy Haych Creative/Hannah Claire Waller
---
Lincolnshire Imp 
Sponsor: Daniel Charles Construction
Artist: Jon Garside
---
A Little Lucky  
Sponsor: Chestnut Homes
Artist: Caroline Greyling
---
The Winding Roads of Lincolnshire 
Sponsor: Lincoln College
Artist: Eleanor Hancock
---
The Legend of the Imp
Sponsor: Nicholsons Chartered Accountants
Artist: Sian Bristow
---
Community IMP 
Sponsor: REACH
Artist: Sian Bristow
---
Woodland Imp  
Sponsor: Branston Ltd
Artist: Donna Newman Eden-designs
---
IMPenetrable
Sponsor: Lincs Archiving Solutions Ltd
Artist: Mik Richardson
---
The Running Imp 
Sponsor: Running Imp Ltd
Artist: Sian Bristow
---
And so the Adventure Begins 
Sponsor: University of Lincoln
Artist: Eleanor Hancock
---
City Trail 
Sponsor: Lincolnshire Society of Architects
Creator: Mel Langton
---
Lincoln Footie
Sponsor: Lincoln City FC & Lincoln BIGArtist: Mik Richardson
---
Past Echos
Sponsor: Stagecoach East Midlands
Artist: Jem Dunn/Jo McLaren Dunn
---
Lincoln Vik-IMP (Hildreds Centre, Skegness) 
Sponsor: Lincolnshire Coastal BID
Artist: Deven Bhurke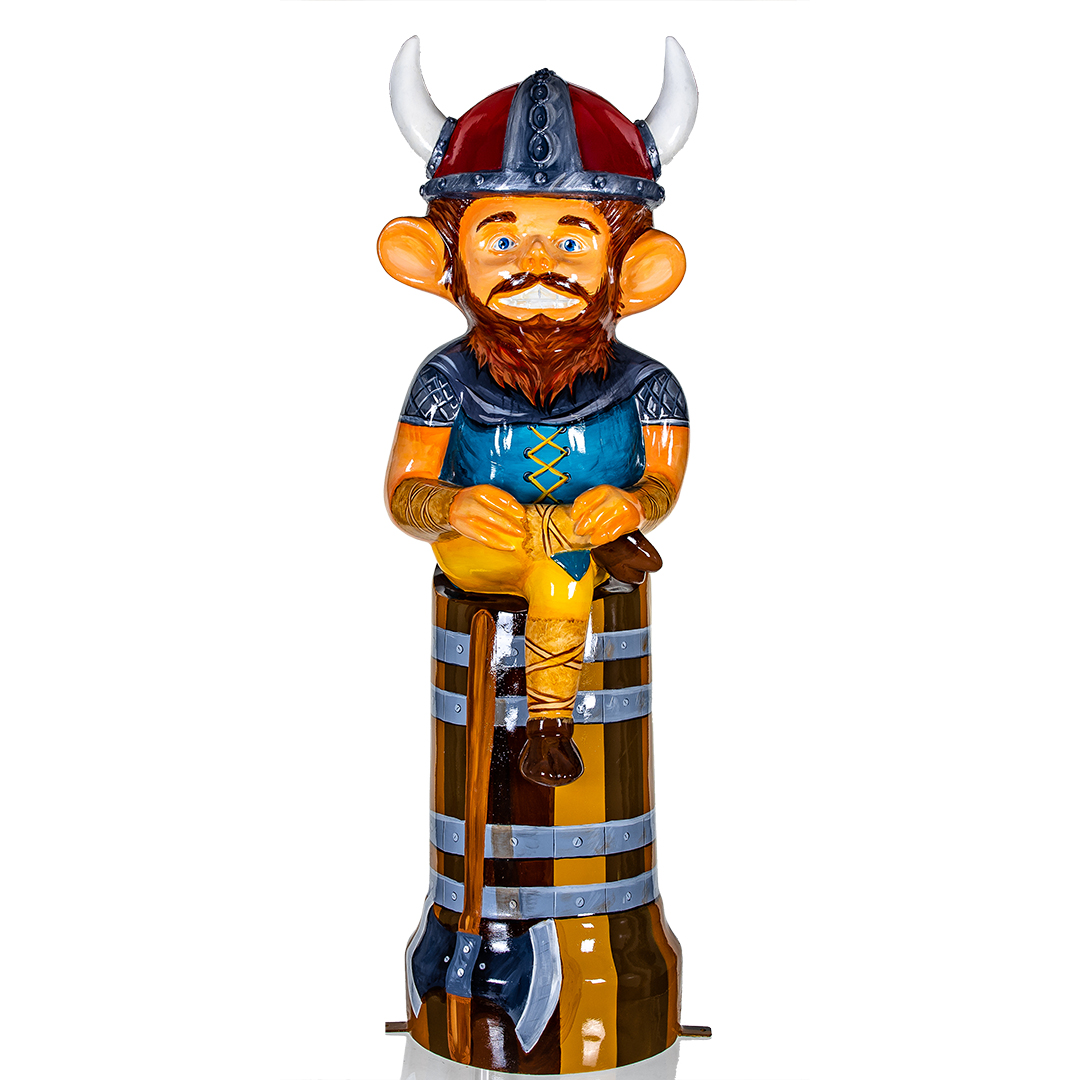 ---
Arcimpboldo (The Healthy Imp)  
Sponsor: The Lincoln Hotel
Artist: Sue Guthrie
---
Post-IMPressionist 
Sponsor: Ruddocks
Artist: Susan Webber
---
Harlequin 
Sponsor: New Theatre Royal
Artist: Melanie Clare
---
Frozen Beauty 
Sponsor: Lincoln Business Club
Artist: Mr A Singh/Amrit Singh
---
Yellowbelly 
Sponsor: The Cornhill Quarter
Artist: Inspiratori Art/Sofia Barton
---
The Legend of the Imp  
Sponsor: St Marks Shopping Centre
Artist: Jemima Cholmondeley-Smith
---
The Folklore Imp 
Sponsor: St Barnabas
Artist: Carolyn Short
---
Voyage of Discovery
Sponsor: Lincoln Cathedral
Artist: Rose Bowskill
---
Imp-Entertainment
Sponsor: Bottomley Distillers
Artist: Deven Bhurke
---
Forest 
Sponsor: City of Lincoln Council
Artist: Lissie Art/Alicia Hollis
---
Celestial 
Sponsor: LEAP and Investors in Lincoln
Artist: Inspiratori Art/Sofia Barton