COVID ping sends Lincoln council back to online meetings
Several attendees pinged by NHS COVID app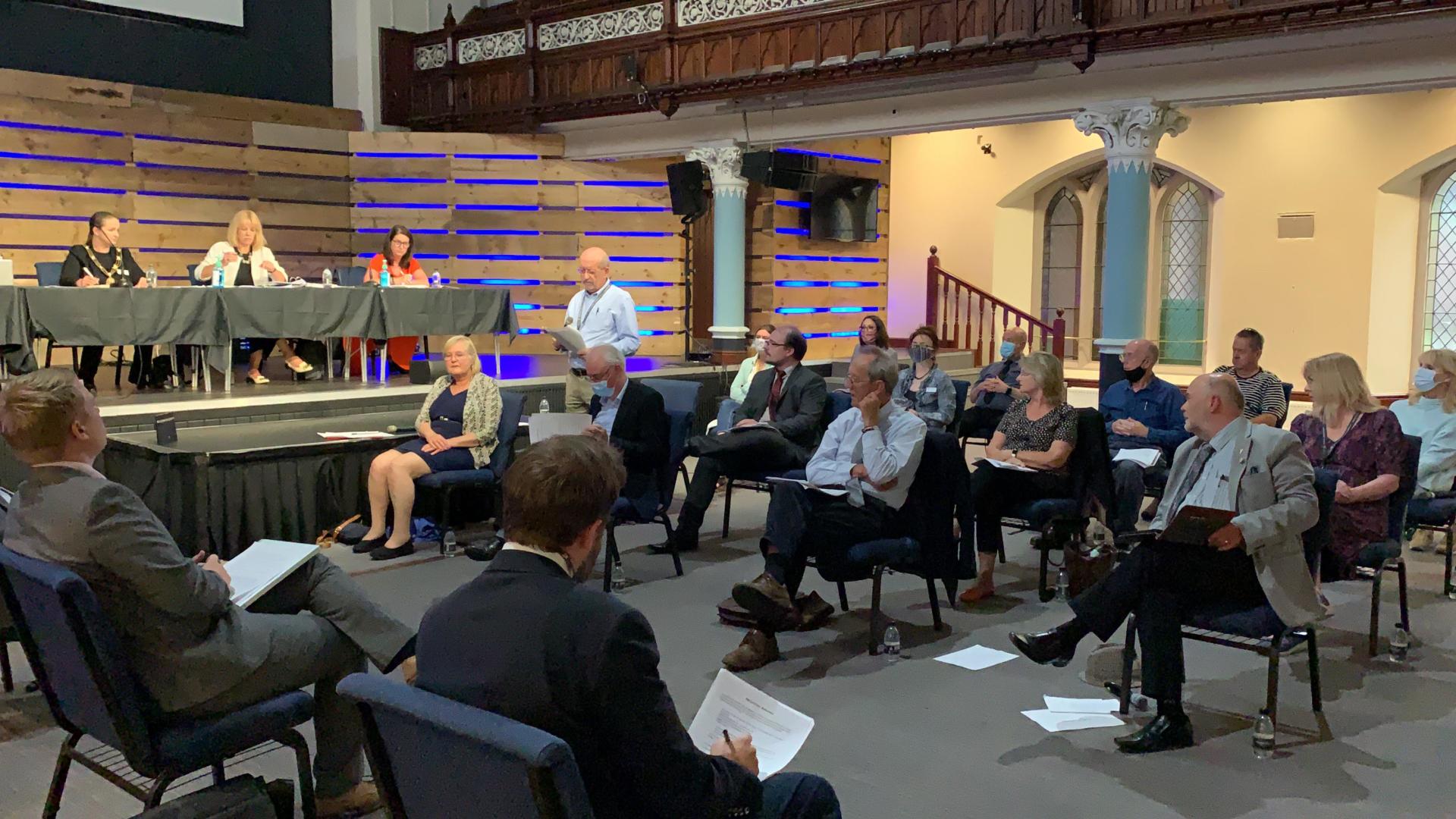 Councillors and members of the public who attended a City of Lincoln Council meeting last week have been told to take a COVID test after a positive case was confirmed.
The authority has said it will revert to using Zoom for this week's council meetings, with face-to-face meetings to resume next week.
It is understood several people who attended last Tuesday's Full Council meeting (July 27), though not all, have been pinged by the NHS COVID-19 app — however, the council did not confirm how many.
According to the council's attendance sheet, of the 33 councillors to sit at the authority, five sent apologies for absence.
Angela Andrews, Chief Executive of City of Lincoln Council, said: "Following a meeting of our full council on Tuesday 27 July, we have been made aware that an attendee has tested positive for COVID-19.
"A detailed risk assessment was undertaken prior to the meeting, with all appropriate mitigations in place.
"We are recommending that everyone who attended the meeting take a lateral flow and/or a PCR test as soon as possible."
Councils were forced to resume in-person meetings from May 7 after spending much of the coronavirus pandemic conducting their business through zoom.
The decision at the time was criticised by several authorities and the Local Government Association.
Last Tuesday's meeting's agenda included a petition from local campaigners calling for Westgate toilets to be saved from closure.
Several councillors then discussed the same agenda at a subsequent scrutiny committee the day after where council leader Ric Metcalfe told members there was "no easy hits" to save money.