September 9, 2021 5.19 pm
439 new COVID cases on Thursday as government seeks mandatory jabs for health workers
Under 70% of home care workers are double vaccinated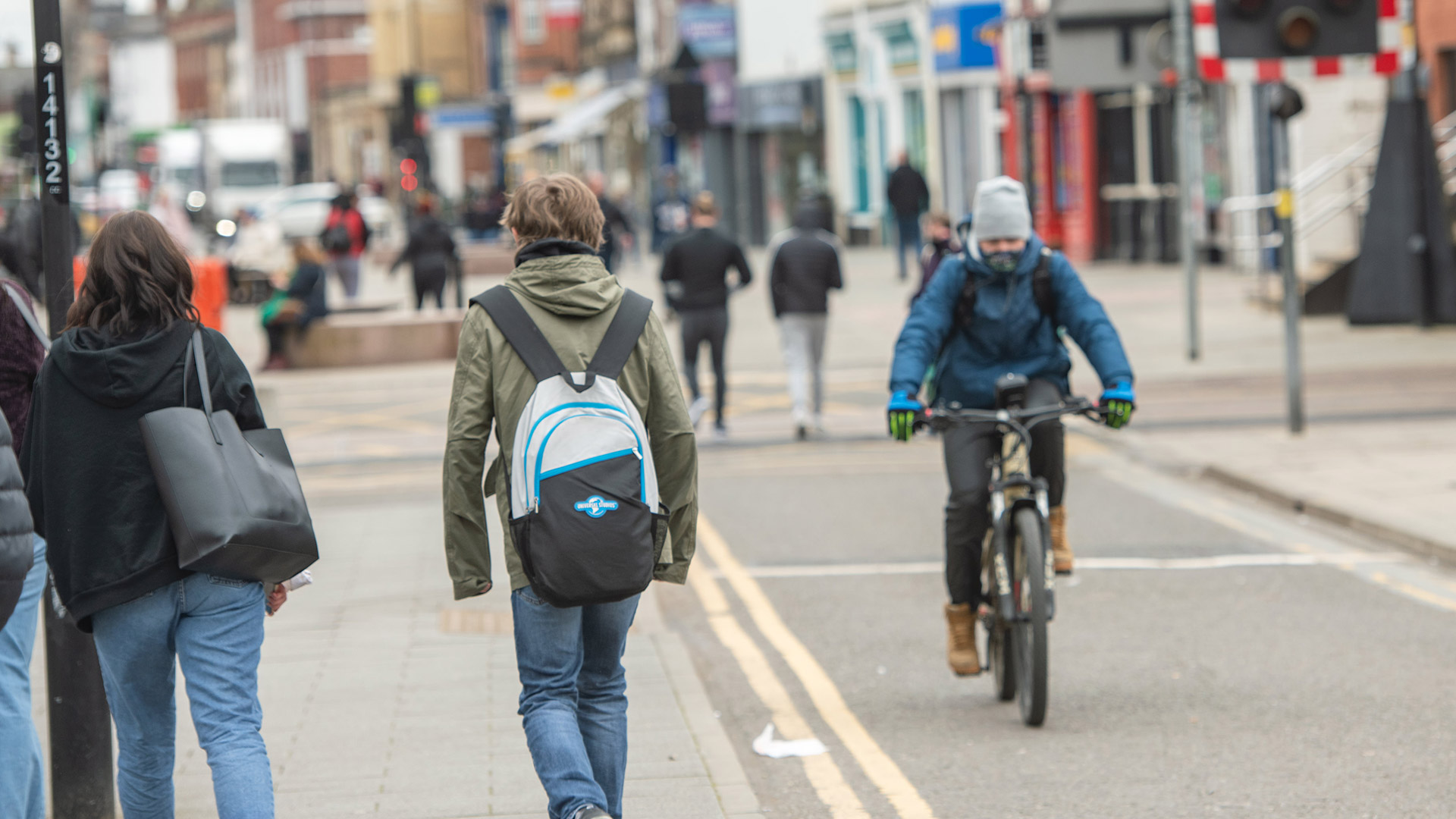 There have been 439 cases of coronavirus confirmed on Thursday as the government begins consultation on whether health workers should be compelled to have the COVID jab.
Government figures today showed 309 new cases in Lincolnshire, 61 in North East Lincolnshire and 69 in North Lincolnshire.
Four further deaths of Greater Lincolnshire residents were confirmed in the government figures, with two in Lincolnshire and two in North East Lincolnshire
Meanwhile, NHS data showed two further fatalities with one each at Northern Lincolnshire and Goole Hospitals Trust and United Lincolnshire Hospitals Trust.
Nationally, cases increased by 38,013 to 7,132,072 while deaths rose by 167 to 133,841.
Vaccination data released on Thursday revealed that 1,100,840 doses of the jab had now been handed out in Lincolnshire. There were 11,007 doses given out in the past week, 22,416 fewer doses than the previous week.
Of those 526,568 were second jabs – a total of 83% of the total 634,453 population of Lincolnshire.
A total of 562,140 people over the aged of 18, and 12,132 under 18s have received their first dose, while 524,443 over 18s and 2,125 under 18s were double-dosed.
In North East Lincolnshire a total of 211,704 doses of the vaccine have been administered, with 100,338 (78.15%) being second doses.
In North Lincolnshire, 238,350 doses have been handed out, with 114,181 (81.05%) being double-jabbed.
Nationally, the government has started a six-week consultation on proposals to make COVID and flu vaccines mandatory for health workers.
Some 81.7% of home care workers have had their first dose, and 69.4% are fully vaccinated, according to NHS data.
Opposition to the plan, however, said that persuasion would be more effective than compulsion.
Public Health England has estimated that the coronavirus vaccine has averted 112,300 deaths across the country.
However, data also shows COVID-19 case rates are rising in all regions of England except the South West, according to the latest weekly surveillance report.
North-east England has the highest rate, with 378.6 cases per 100,000 people in the seven days to 5 September, up from 320.3.
Elsewhere, the Medicines and Healthcare products Regulatory Agency (MHRA) has given the go-ahead for the two shots to be used in any future booster programme.
---
Coronavirus data for Greater Lincolnshire on Thursday, September 9
103,133 cases (up 439)
67,721 in Lincolnshire (up 309)
16,034 in North Lincolnshire (up 69)
19,378 in North East Lincolnshire (up 61)
2,295 deaths (up four)
1,680 from Lincolnshire (up two)
314 from North Lincolnshire (no change)
301 from North East Lincolnshire (up two)
of which 1,377 hospital deaths (up two)
847 at United Lincolnshire Hospitals Trust (up one)
44 at Lincolnshire Community Health Service hospitals (no change)
1 at Lincolnshire Partnership Foundation Trust (no change)
485 in Northern Lincolnshire (NLAG) (up one)
7,132,072 UK cases, 133,841 deaths
DATA SOURCE — FIGURES CORRECT AT THE TIME OF THE LATEST UPDATE. POSTCODE DATA INCLUDES DEATHS NOT IN HEALTHCARE FACILITIES OR IN HOSPITALS OUTSIDE AUTHORITY BOUNDARIES.