September 10, 2021 5.18 pm
The Lincolnite tries: Dough LoCo pizza near Lincoln Castle
Opening later this month!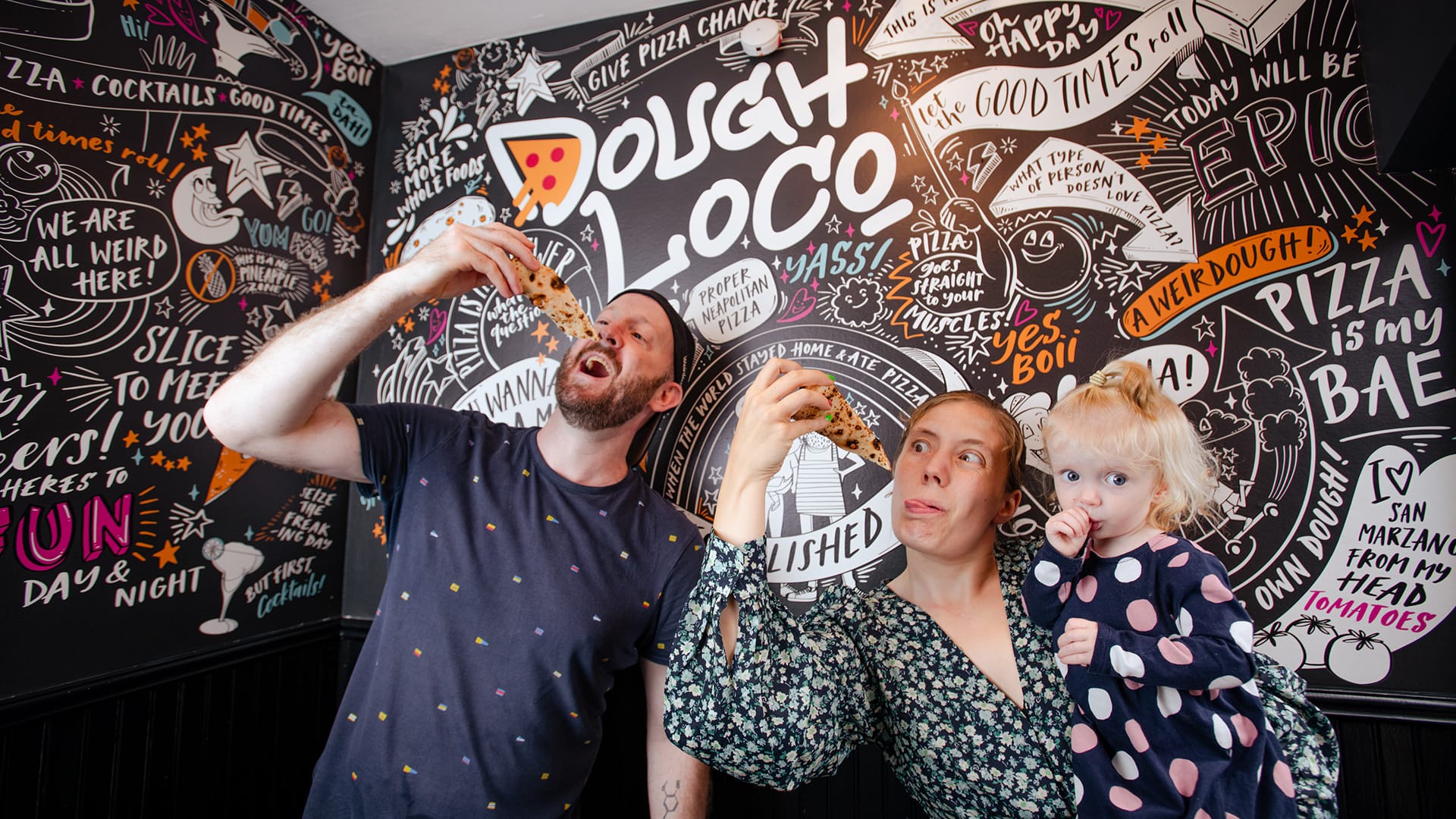 A new pizza restaurant with a bar vibe will open near Lincoln Castle later this month and The Lincolnite went to check it out, and sample the menu ahead of their public launch on September 18.
Dough LoCo was previously called Weirdough's Pizza Emporium, which was initially started as a fundraising initiative by husband and wife team Matt and Rachel Barnes.
After being made redundant from a previous job, Matt decided to turn the initiative into a business, running from local pubs in the city before rebranding to its new name.
Dough Loco is located in the building formerly occupied by Jackalope, (previously Roman's Place, and Cask) on Drury Lane in uphill Lincoln.
The new restaurant will open its doors to the public for the first time on Saturday, September 18 – table bookings can be made by emailing [email protected].
Due to licensing issues Matt was unable to stick to his original pizza bar plans, but told The Lincolnite he is happy with his restaurant with a bar feel and can't wait to open. The collection service will still run and operate during the restaurant's opening hours.
The menu has expanded, keeping old favourites but also adding new items including a dedicated children's and vegan pizza menu, and gluten free alternatives.
There are also new sides, including meat and vegan arancini, mozzarella sticks, and jalapeño and cream cheese bites.
One of the pizzas – Papa Smurf – includes garlic and pepper Portabello mushrooms, vegan mozzarella and vegan blue cheese. It was named by one of their Instagram followers after a competition on social media.
There is also an array of desserts, including create your own Belgian waffles, and new puddings such as vegan and gluten free cheesecakes.
The drinks menu includes eight new cocktails, such as Dough LoCo's own take on a Bloody Mary with its own house marinara sauce.
There is also an extensive rum and gin collection, draft beers and cider, wine and spirits. Vegan, gluten free, and non-alcoholic beers, as well as a special collection of craft beer cans are also available.
The new restaurant has created nine new jobs, with a mixture of full-time and part-time roles.
The staff team includes Danny Thorpe, who has 25 years experience as a pizza chef and has previously won the Pizzaiolo of the Year award.
Matt told The Lincolnite: "We are nervous and excited and can't wait to open. It took longer than anticipated, but we are ready and excited to welcome customers in."
He added that he would also like to thank local design agency Number 75 Design for doing the artwork and interior design.
Dough LoCo will support a different charity each month with in-house events and fundraisers, with the first one being Henry The Brave. There also also be themed nights including Dough LoCo bingo.
The restaurant will be open on Wednesday and Thursday 5pm-11pm, Friday 4pm-12pm, Saturday 12pm-12am, and Sunday 12pm-11pm.
See more of our gallery below