February 17, 2022 3.08 pm
Prime Minister Boris Johnson visits The Lincolnite and RAF Waddington
Prime Minister faces questions from Lincolnite readers and local leaders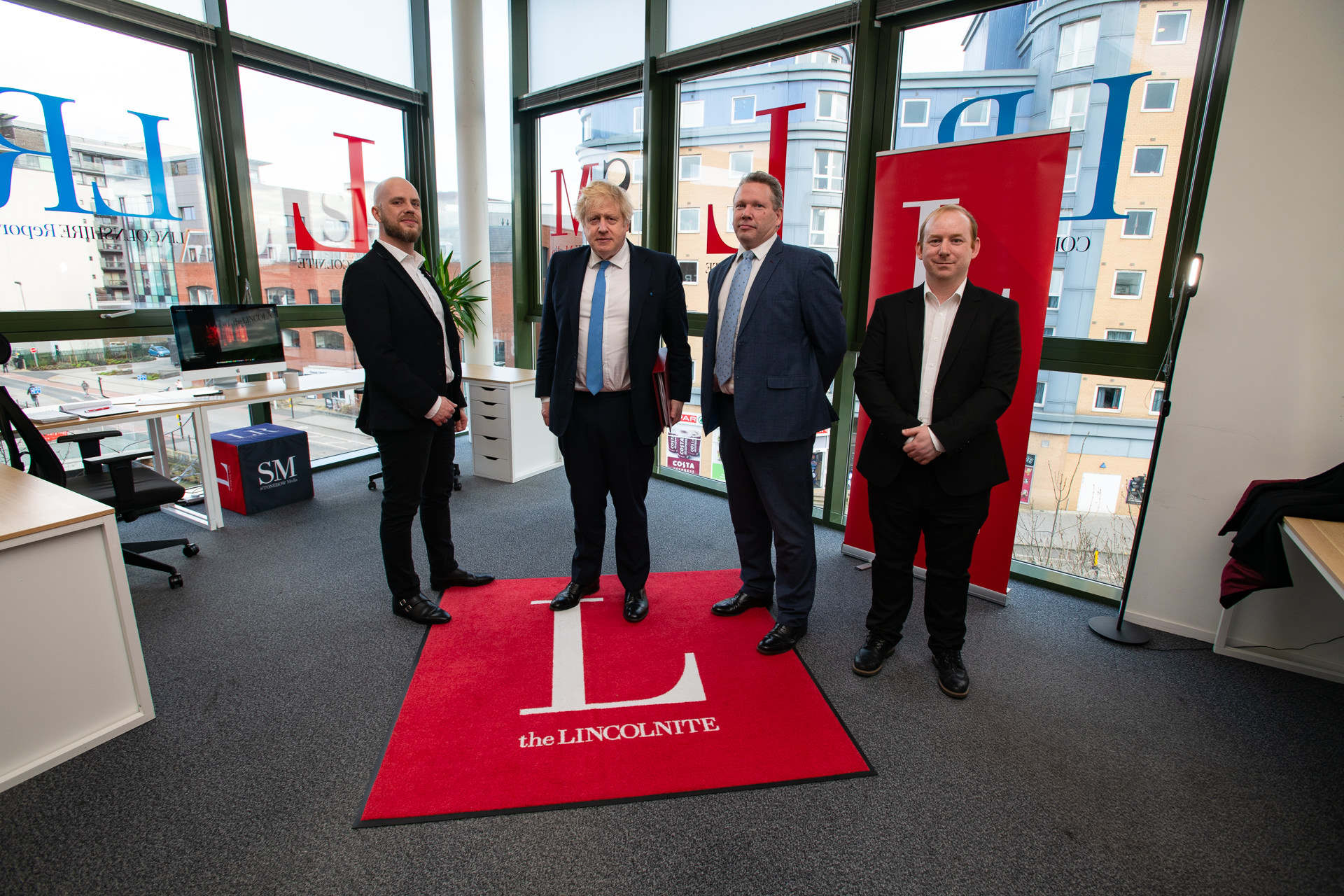 Prime Minister Boris Johnson visited Lincolnshire on Thursday, February 17, including The Lincolnite newsroom to discuss the crisis in Ukraine, devolution and levelling up.
Joined by Conservative Lincoln MP Karl McCartney, the Prime Minister sat down to an interview with the Greater Lincolnshire news team, fresh from a windy runway meeting with military analysts at RAF Waddington.
The Lincolnite put questions to the Prime Minister from council leaders, as well as readers who spoke to journalists about their biggest concerns.
Tensions in Ukraine, a future devolution deal for Lincolnshire, highways funding and levelling up were all included in the topics on the table.
The Prime Minister was full of praise for the city, particularly enjoying the gorgeous views of Lincoln Cathedral and the Brayford setting from The Lincolnite newsroom.
After leaving The Lincolnite offices the Prime Minister, continued on his tour of the Greater Lincolnshire area in the afternoon.
Daniel Ionescu, Founding Editor of The Lincolnite, said: "It was a delight to welcome the Prime Minister and showcase a prime example of leading independent news operation.
"We also highlighted our role as the voice of the community, by gathering and putting to Boris Johnson questions from our local leaders and readers."
Stay tuned later today for more coverage from the PM's visit.