Lincoln historian and author named new Chancellor at BGU
Bestselling author Dr Tracy Borman takes the top role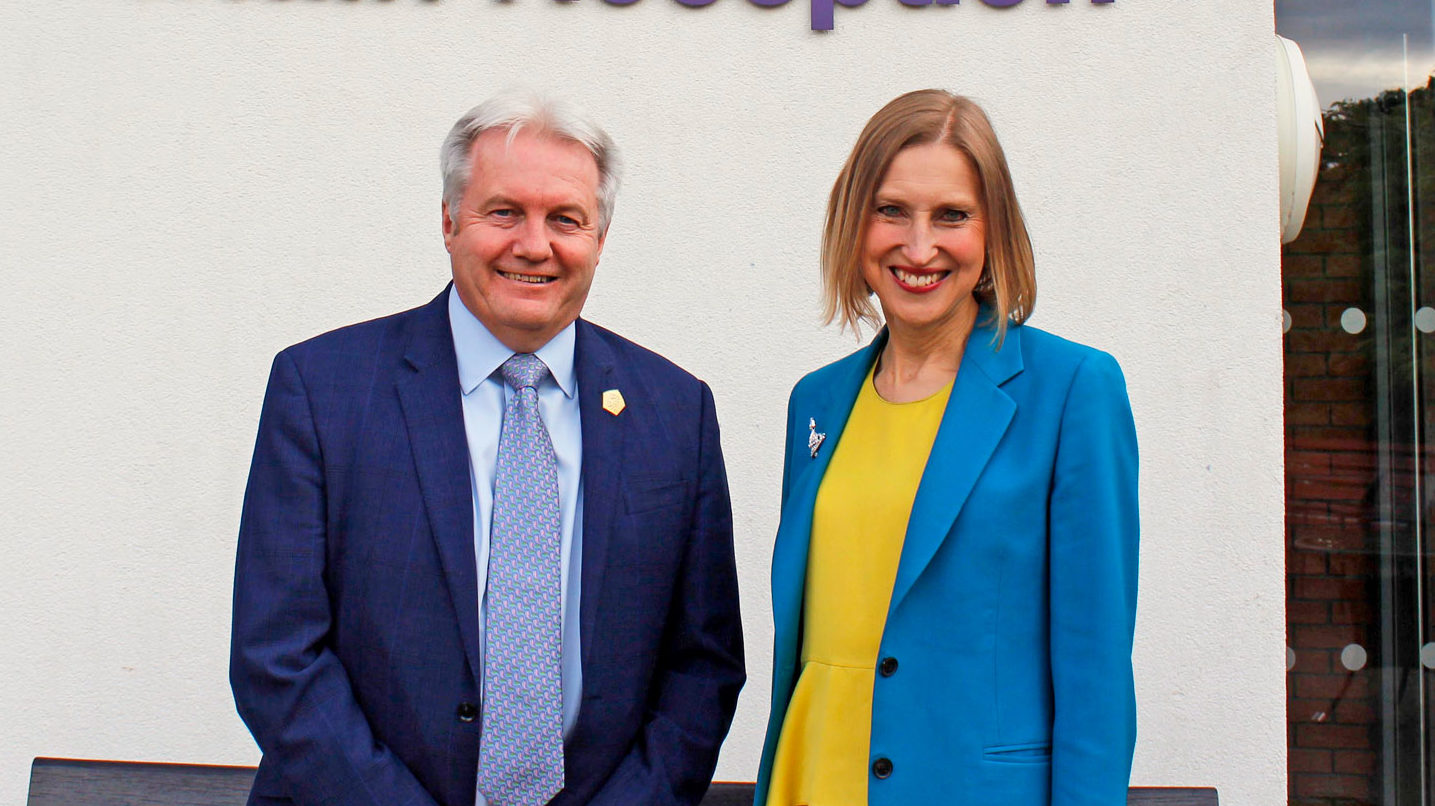 Local historian and bestselling author Dr Tracy Borman will become the new Chancellor at Bishop Grosseteste University in Lincoln this summer.
Dr Borman will be the University's second Chancellor following Dame Judith Mayhew-Jonas' decade-long tenure, who prior to this also served as Provost of the University College.
Her appointment as Chancellor followed a nomination process from university staff and members of the board of governors which closed in late 2021.
She has previously been a regular contributor to the work at BGU, including delivering lectures and talks on campus as part of her national book tours and has been committed to and supportive of the university.
Dr Borman said: "It is a privilege and honour to serve Bishop Grosseteste University as its second Chancellor, at such an exciting time in its history. I look forward to supporting the University through the next phase of its development."
Dr Borman studied and taught history at the University of Hull and was awarded a PhD in 1997, as well as an honorary DLit in 2017. In January 2021, she was awarded an honorary professorship from BGU, and in 2020 she was made an Honorary Fellow in the Faculty of Humanities and Social Sciences at Queen Mary University of London.
She specialises in the Tudor period and her books include 'Elizabeth's Women', and 'Thomas Cromwell: the untold story of Henry VIII's most faithful servant', which was a Sunday Times bestseller.
Her latest book 'Crown & Sceptre: A New History of the British Monarchy' was the subject of her lecture at BGU on May 30, 2022. She has also written historical fiction – The King's Witch Trilogy, which is based on the Gunpowder Plot and the court of James I.
Dr Borman is also Chief Executive of the Heritage Education Trust charity, as well as a regular broadcaster who has presented a range of historical documentaries, including he Tower of London and The Fall of Anne Boleyn.
The Revd Canon Professor Peter Neil, Bishop Grosseteste University's Vice-Chancellor, said: "I am delighted to welcome Dr Borman to the University. She is joining at an important juncture in our history. She has been a great supporter of the work of Bishop Grosseteste University for many years.
"I think that Dr Borman will be an inspiration to the wider BGU community and her values are aligned closely to those of the university. She inspires the nation and champions heritage, education and the arts, bringing them to life with her books, broadcasts and involvement in historic properties."
"In our warm welcoming of Dr Borman, I would also like to extend our gratitude on behalf of the University to our outgoing Chancellor Dame Judith for her advocacy, support, creativity and ideas throughout her terms as Provost and Chancellor."