Wellbeing and mindfulness facility opens at Lincoln school
Adventurous climbing areas, running water play, and more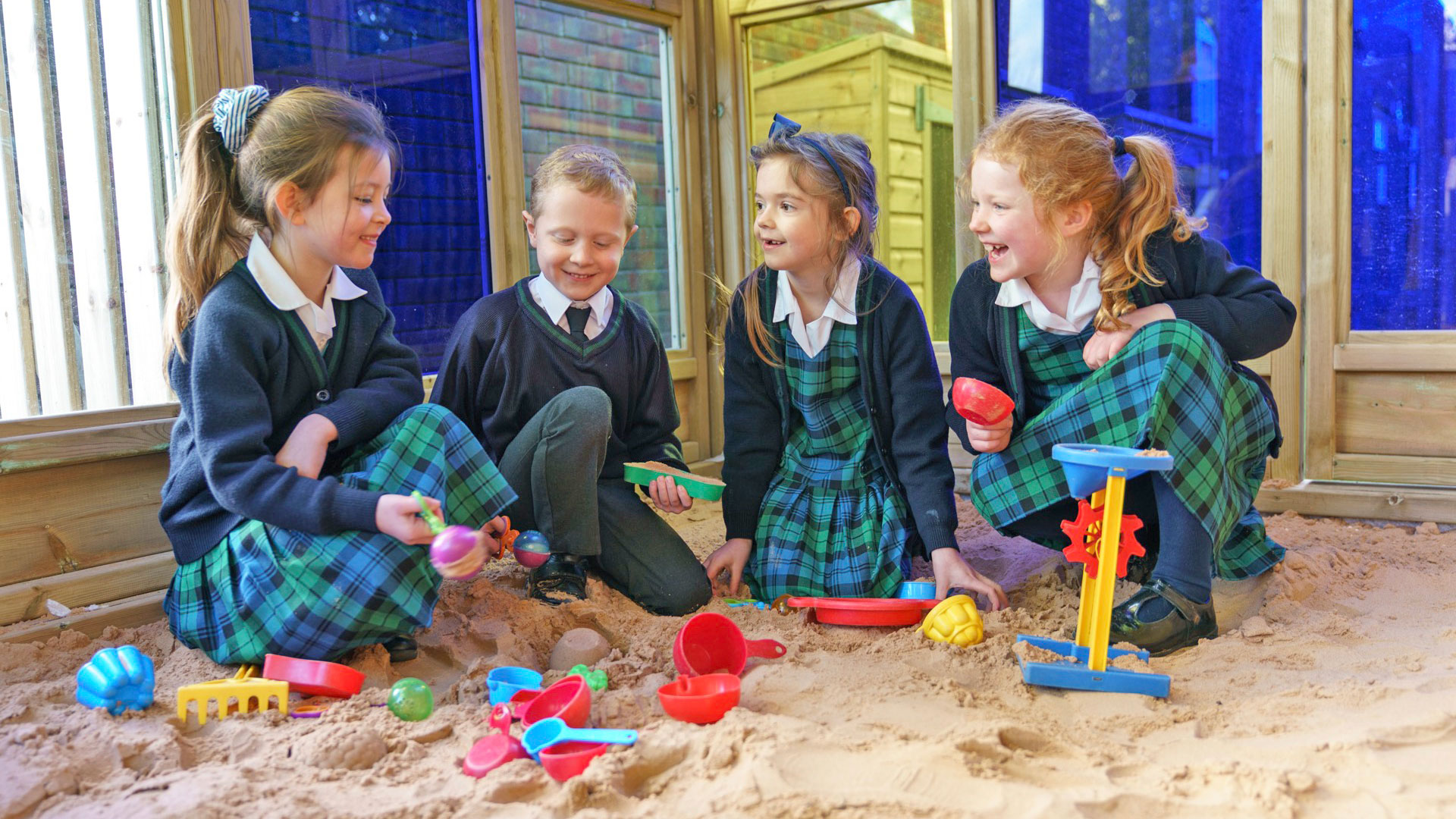 A new mindfulness and wellbeing facility has been officially opened at the £250,000 outdoor learning and play area at Lincoln Minster Preparatory School.
The facilities were opened by Sir John Coles, CEO of United Learning, along with two Lincoln Minster reception pupils.
It includes spaces for roleplay, adventurous climbing areas, running water play, tipis and woodland campsite features.
The facilities will be used as part of the school's latest wellbeing initiatives to bring the learning experience outside of the classroom and introduce a calming, engaging environment where pupils can investigate nature and develop enquiry through exploration and hands-on experiences.
Mark Burton, Lincoln Minster School preparatory head, said: "We cannot underestimate the impact that being denied opportunities for regular meaningful social interactions with their peers throughout the pandemic has had on the youngest children during this vital formative period.
"The impact of a resource such as this, which, among its other many benefits, specifically targets the development of co-operation, interaction, negotiation, communication and teamwork, cannot be overstated."
Maria Young, Lincoln Minster School headmistress, added: "Finding peace in the outdoors is one way that we embrace supporting our children's mental wellbeing. Increasingly, it is apparent that children at an earlier stage are experiencing pressures like never before; reporting feelings of increased worry and anxiety.
"We are determined to be at the forefront of supporting children to find ways to manage these feelings. This starts with our very youngest learners."
The school was also recently ranked in the top 40 UK Preparatory Schools in The Sunday Times Parent Power Guide 2022.
Meanwhile, two year 13 pupils from the school – Fran and Will – recently received offers to study Production Arts at the prestigious Royal Academy for Dramatic Arts (RADA) in London.