January 11, 2023 9.00 pm
This story is over 10 months old
Focus on getting long-term ill back to work in "struggling" coastal communities
Better coastal health, better employment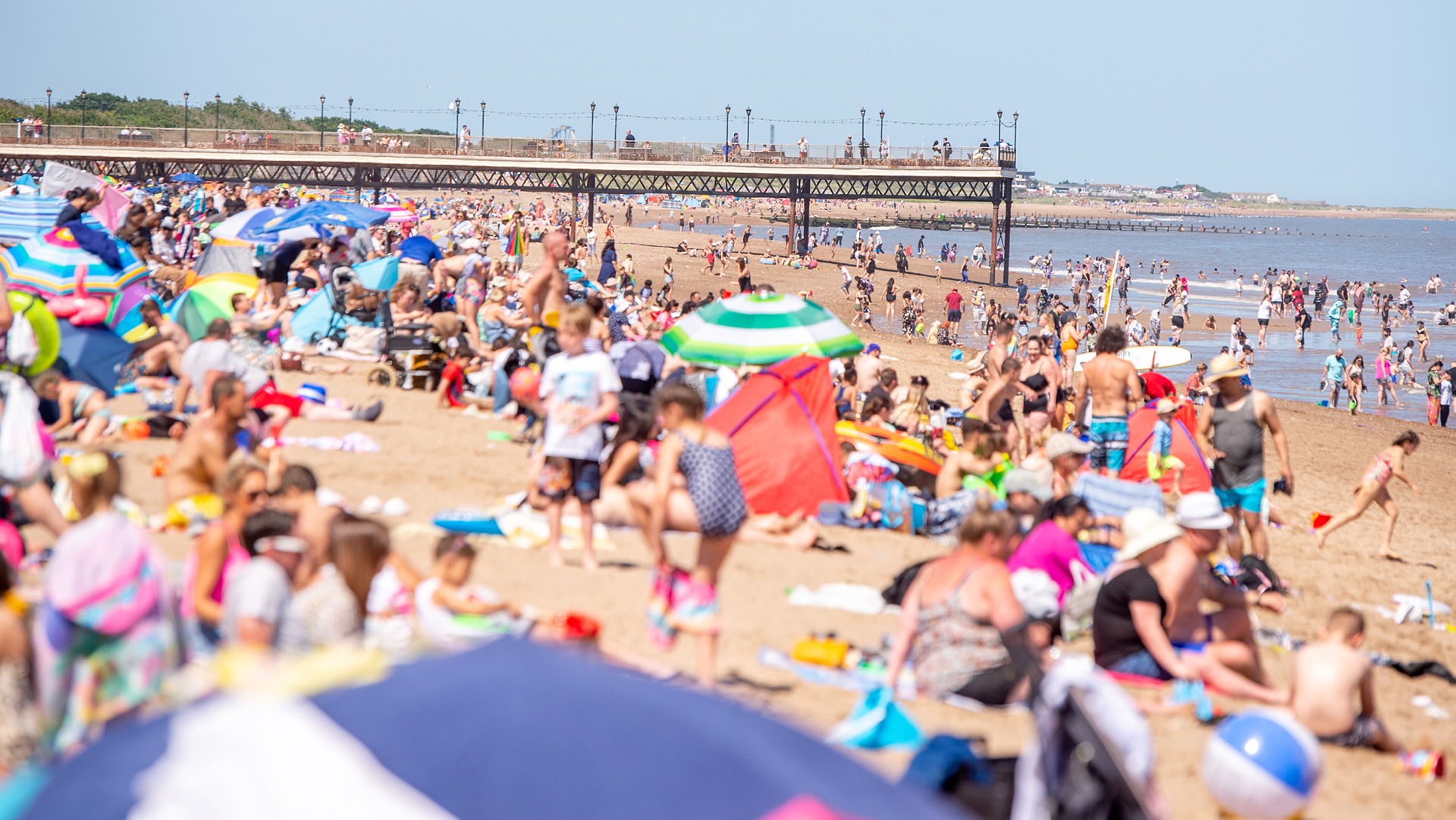 Tackling long-term health conditions in "struggling" coastal communities could help turn their fortunes around, the Lincolnshire's health chief said.
Director of Public Health for Greater Lincolnshire Professor Derek Ward was speaking to Lincolnshire County Council's Adults and Community Wellbeing Scrutiny Committee on Wednesday, where he gave his annual report, highlighting the challenges faced by places such as Skegness and Mablethorpe.
On average, coastal residents had more complex health and care needs than the wider Greater Lincolnshire area, he said.
He added that only 45% of the population were classed as "economically active" compared to 70% in other urban or industrial areas.
"That's quite a significant difference, especially when you flip that into the fact that we really struggle to recruit for our care service providers and our NHS providers in the coastal communities,
"Half of that population, a good proportion of those people could be in employment, as the reason that they're not in employment is because they've got limiting long-term conditions.
"They are of working age, but they might have a bad back or bad knees, they might have cardiovascular disease that needs support, or asthma, and actually be the right care services delivered in the right place, they could become economically active, and then obviously is a win-win.
"We increase our potential workforce in those areas, those people increase their incomes and obviously they pay tax on that income, and that then also increases the overall income to the exchequer. So there's real opportunities."
In 2021, England's Chief Medical Officer Chris Whitty published a report on coastal communities in which he highlighted Skegness' "serious health problems".
Councillor Colin Matthews, whose ward covers Mablethorpe, said the data supported the theory: "We're struggling on the coast.
"We have a phenomenal number of visitors and elderly people living in static caravans or not acceptable accomodation."
He said there was an "irony that the area which has the greatest need in the county, without exception, has the worst possible services in the county.
"Let's invest a bit more in Mablethorpe please, so we can ease the burden on our services here."
Professor Ward said there was some investment, including the upcoming Campus for Future Living, but said a new model was needed or resources used differently.
During the same meeting, councillors in urban, rural and industrial areas all queried specific health problems in their areas.
There were also suggestions on how to tackle problems, including how planning could be used to limit fast food outlets and how to improve access to services in challenged areas without losing it in others.
Councils and health bodies across the region will be presented with the document and will be asked to come up with their own recommendations on how to proceed.
---
MyLocal Lincolnshire is the new home of The Lincolnite. Download the app now