Rewind: Lincolnshire PCC elections results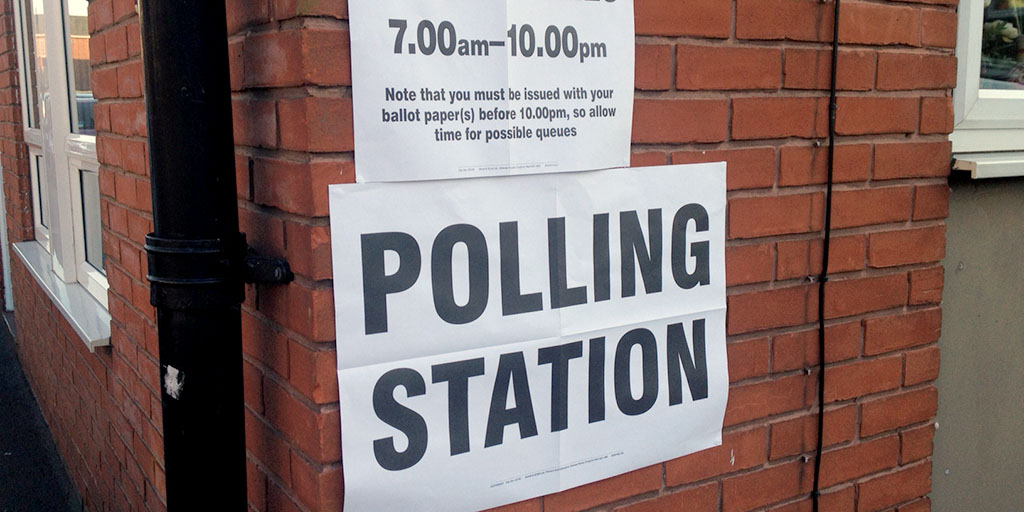 Rewind the action from the Lincolnshire Police Crime Commissioner elections count.
Scroll to the bottom to read from the start
---
6.17pm
Alan Hardwick, the first Lincolnshire Police and Crime Commissioner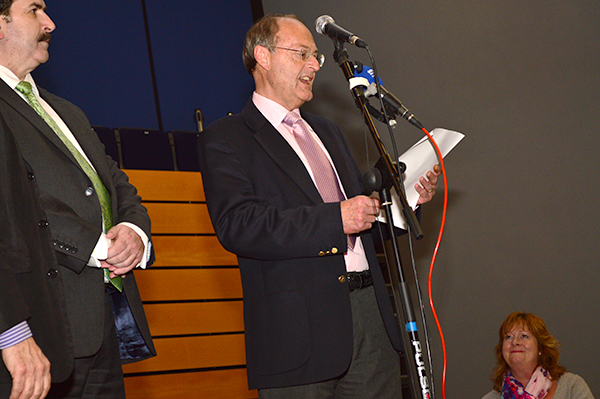 6.16pm
The winner is announced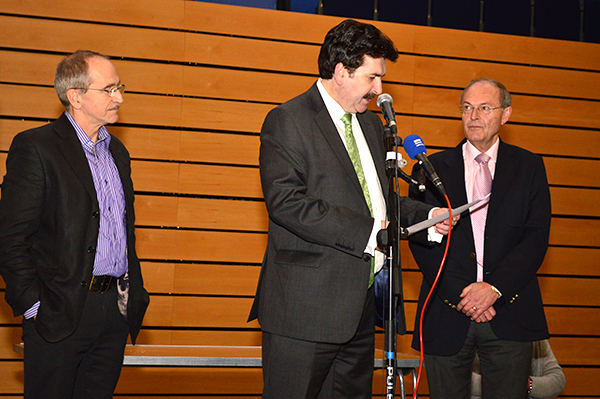 6.01pm
The new Lincolnshire Police and Crime Commissioner is Alan Hardwick, with 39,221 votes.
5.57pm
Results are in. Candidates are being briefed, then the result will be announced.
4.49pm
The second round of counting for Lincoln is now done. Awaiting results from the districts.
4.47pm
Neil Rhodes, Lincolnshire Police Chief Constable arrived at the PCC elections count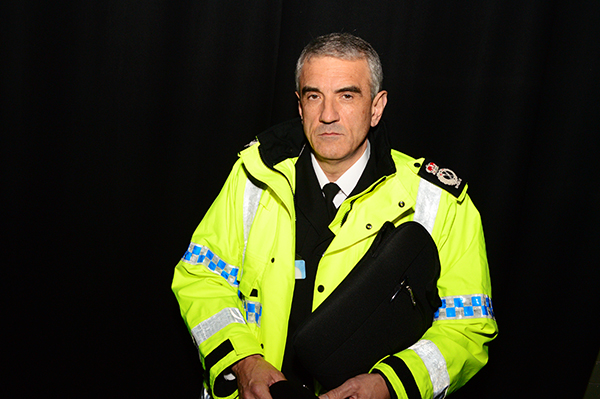 4.41pm
Lincolnshire Police's Chief Constable Neil Rhodes is also in attendance to find out the result of the PCC elections.
4.30pm
1,115 people in Lincolnshire spoilt their vote because they voted for more than one candidate as the first preference.
Meanwhile, 118 were too identifiable (e.g. putting name on the ballot), though 326 were void for being unclear.
331 didn't have a first preference.
4.11pm
The results from the first count across Lincolnshire:
David Bowles 27,345
Alan Hardwick 26,272
Richard Davies 19,872
Paul Gleeson 10,247
The results for Lincoln:
David Bowles 2,714
Alan Hardwick 2,750
Richard Davies 1,479
Paul Gleeson 1,922
4.07pm
Second preference vote count has now commenced.
4.03pm
The two candidates going forward to second voter preference in Lincolnshire are Alan Hardwick and David Bowles.
2.57pm
Waiting for results for the six districts outside of Lincoln. The results for Lincoln are in, but these cannot be disclosed yet (at the returning officer's request).
2.35pm
Paul Gleeson, Labour PCC candidate:
2.33pm
There will be no need for a recount in the Lincoln area. However, a second count might be needed, depending how other areas of Lincolnshire vote.
2.27pm
First count is about to start.
2.26pm
Paul Gleeson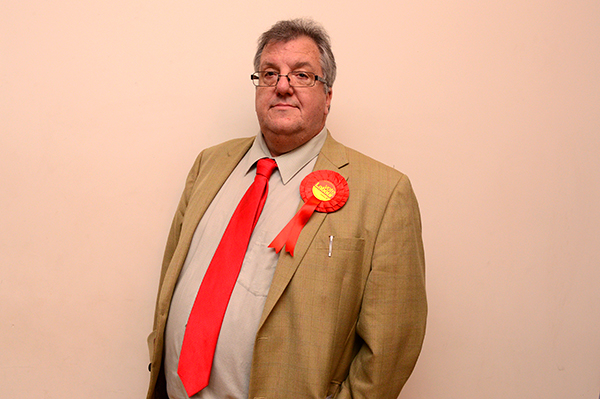 2.17pm
David Bowles: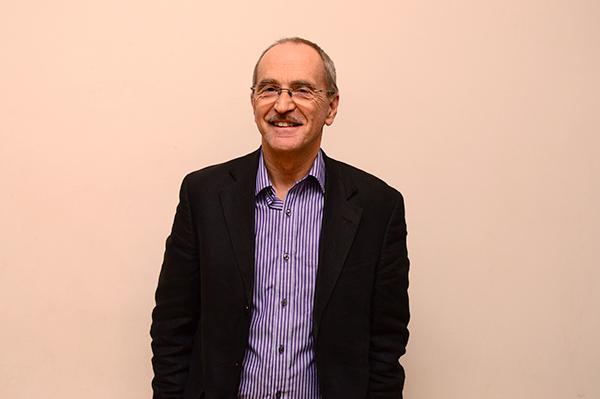 Alan Hardwick:

2.16pm
Alan Hardwick, Independent Lincolnshire PCC candidate:
2.03pm
We talk to Independent Lincolnshire PCC Candidate David Bowles:
1.59pm
On the closure of West Parade Police Station and a custody suite built in Nettleham:
David Bowles "I would do what the Police Authority should have done from the outset and formally withdraw the proposals."
Richard Davies "Looking at the evidence for the relocation of Lincoln Police Station I am satisfied that Nettleham is not the right place to locate it, nor is Nettleham a suitable place to build a separate custody suite. Lincoln needs police facilities of its own, including a conventional police station incorporating a custody suite. However the issue of county-wide custody needs to be addressed as it would appear that we have a real issue with regards to facilities in the south of the county. To this end I'd want to conduct a full review of facilities and operations as part of my first 100 day plan."
Paul Gleeson "I am opposed to both the closing of West Parade Police Station and the building of a new custody suite in Nettleham. If elected as PCC I will not allocate any funds to the projects. I believe there needs to be a fully functional police station in the centre of Lincoln."
Alan Hardwick "As PCC I would scrap those plans. Lincoln needs a substantial police presence; and Nettleham is not, in my opinion, a suitable location for the sort of development envisaged in the plans. West Parade may be under-used and situated in an awkward-to-reach part of the city but it is not unfit for purpose and the custody facilities there meet all statutory requirements. The long-term future of West Parade is a different matter. Presently, it needs a thorough refurbishment at the very least. It is under-occupied, because it was designed and built as a divisional headquarters capable of accommodating far more staff. If it became an intolerable financial burden on the public purse then replacement would be the answer. However I would ensure that Lincoln continued to have a substantial police presence."
1.40pm
In the next 10-15 minutes we will find out if there will be a second count. First count for Lincoln is ready and they are awaiting the results from districts. Individual district results will not be announced yet.
1.30pm
We speak to Conservative Lincolnshire PCC candidate Richard Davies:
1.20pm
Counting is underway.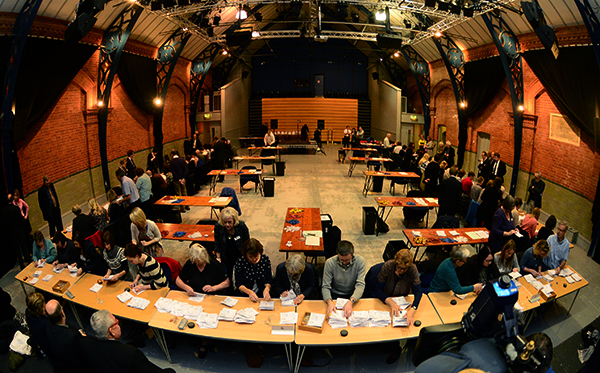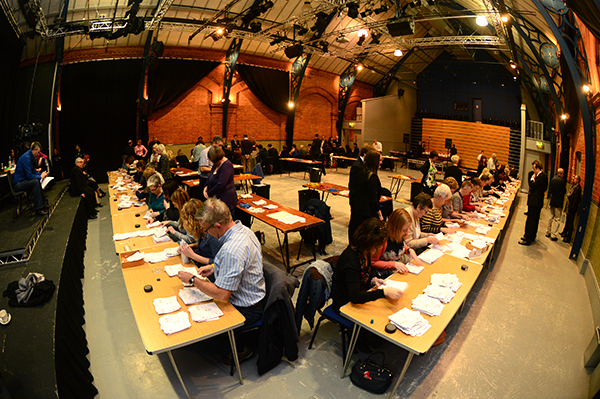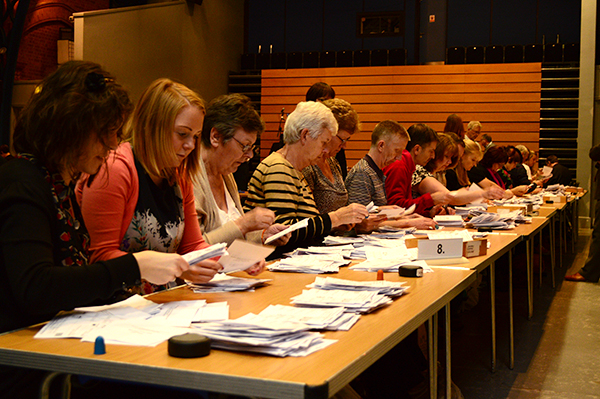 1.10pm
Amount of people voting across Lincolnshire:
City of Lincoln 9,104
South Holland 8,714
North Kesteven 13,198
South Kesteven 17,083
Boston 6,909
West Lindsey 12,838
East Lindsey 17,782
1.06pm
There are four candidates running for Lincolnshire. Labour's Paul Gleeson, Independent Alan Hardwick, Richard Davies of the Conservative Party and David Bowles with Campaign to Stop Politicians Running Policing.
1.01pm
Results could be in before 5pm today.
1.00pm
Formal count proceedings have begun.
11.57am
The vote count to find out who will be the Lincolnshire Police Crime Commissioner stars at 1pm.
11.55am
Roundup of the overall turnout in Lincolnshire is as follows:
City of Lincoln 14.05%
South Holland 12.23%
North Kesteven 15.84%
South Kesteven 16.15%
Boston 14.27%
West Lindsey 17.72%
East Lindsey 17.19%
That's an average turnount for Lincolnshire of 15.35%.
Similarly, Gloucestershire saw 17.1% turnout, while Essex saw 13.06%. In North Wales, turnout was 15.24%. A higher turnout was seen in South Lakeland, with 23.4%.
The figures so far are for all votes cast, so they include spoiled ballot papers. The turnout figure in the final results will not include spoiled ballots. This figure comes after the result is announced.
10.50am
More turnout figures for the county:
Boston 14.27%
West Lindsey 17.72%
South Kesteven has also been altered slightly, with the new overall turnout at 16.14%.
East Lindsey is coming up.
10.46am
We will know for certain if the PCC elections count is moved earlier at around 11.30.
10.20am
More turnout figures coming in:
South Holland 12.23%,
North Kesteven 15.84%
South Kesteven 16.20%
City of Lincoln 14.05%
9.57am
Overall turnout for Lincoln only was a mere 14.05%.