Flower company bag spot at BBC gardeners show
Flower power: Two Lincoln graduates will be featuring a special garden design at a BBC live trade show.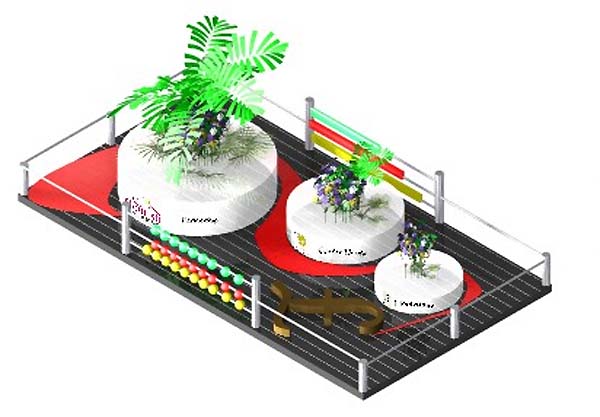 A flower design company based just outside Lincoln will be appearing at a prestigious BBC live show for gardeners this month.
Flourish Garden Design in Scothern will be taking part in one of the competitions at the Gardeners' World Live Show at the Birmingham NEC on June 13-17.
The duo behind the company, Lyn Gould and Cordelia McCartney, have run the garden designs company for the past three years, after both studying at the University of Lincoln's Riseholme campus.
Lyn Gould decided to enter the Royal Horticultural Society's Career Changing Gardens Competition with a concept design.
The design reflects her career journey from being an accountant to a garden designer.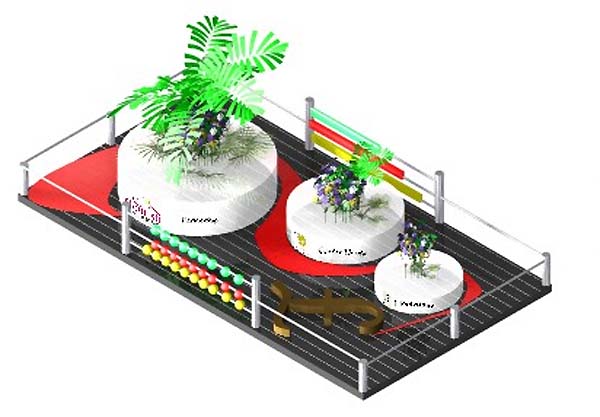 A plan of Lyn's design, demonstrating her career change.
Lyn Gould said: "This prestigious competition has been a great opportunity to demonstrate the skills I have learnt whilst working at Flourish over the past few years.
"Gardener's World Live is an extremely popular and well respected garden show and we will be creating our show garden along side other designers such as Chris Beardshaw."
After visiting the NEC in Birmingham, the pair will be back in Lincolnshire, creating a Jubilee-insired garden for the Lincolnshire Show on June 20 — a show the company frequents with it's garden designs.
She added: "As usual we will be in the Floral Marquee at the Lincolnshire Agricultural Show and we always look forward to this special event.
"Every year Cordelia and I enjoy meeting new people who ask us questions about the possible design of their gardens and the work we do."
Source: Flourish Garden Design