June 7, 2012 7.30 am
This story is over 118 months old
Hundreds look over Lincoln High Street level crossing footbridge proposals
Consulted: Lincoln residents were able to give their views to the plans for two bridges over the city centre level crossings.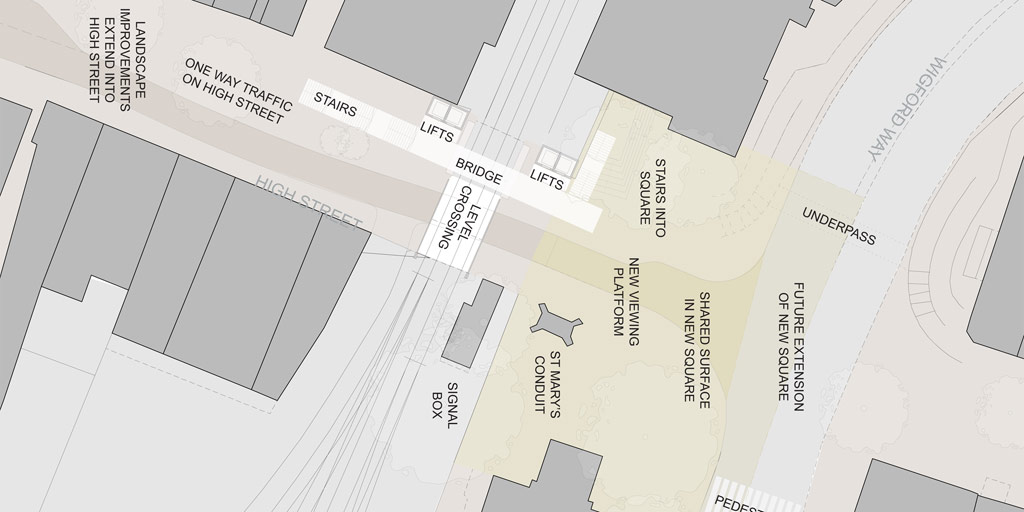 Around 600 local people have taken a look and voiced their opinions over Network Rail's plans to add footbridges over Lincoln's level crossings.
On June 1 and 2, Network Rail had stands in St Mark's and the Waterside Shopping Centre, detailing footbridge schematics.
Network Rail spokesperson Rachel Lowe said: "We are now looking carefully at what was said to us at both the public events and the briefings for councillors and business leaders and going through the response forms and emails."
As previously reported, plans are being put in place to stop misuse of the crossings.
CCTV shows residents repeatedly running through the crossing as the barriers go down, due the increasing waiting times.
The plans should also benefit motorists with the introduction of a one-way system on High Street and Brayford Wharf East.
The High Street would go towards the south of the city, while Brayford Wharf East will direct traffic northbound.
Lincoln's barriers currently stay down for up to 25 minutes per hour due to a mix of freight and passenger trains.
Network Rail is planning to bring more freight trains through the city in the coming years, which could lead to barriers being down for up to 40 minutes per hour.
Phil Verster, route managing director for Network Rail said: "We regularly see people rushing across the level crossings at Lincoln High Street and Brayford Wharf once the warnings have started.
"We even have instances of people lifting the barriers. Clearly this behaviour is highly reckless and dangerous.
"Much level crossing misuse results from people not thinking about the risks but we believe frustration caused by the location of the crossings is also a factor in Lincoln.
"The crossings here are already the highest possible safety design so we needed a pragmatic, joint effort to further reduce the risk of misuse."
Those who were unable to visit the stands over the weekend can visit Network Rail's proposals consultation page.