First Lincolnshire businesses get indoor Google Street View tours
Indoor Street View: Panoramic tours of businesses on their Google listings are now beginning to show up in Lincolnshire, with the first few already in before general availability.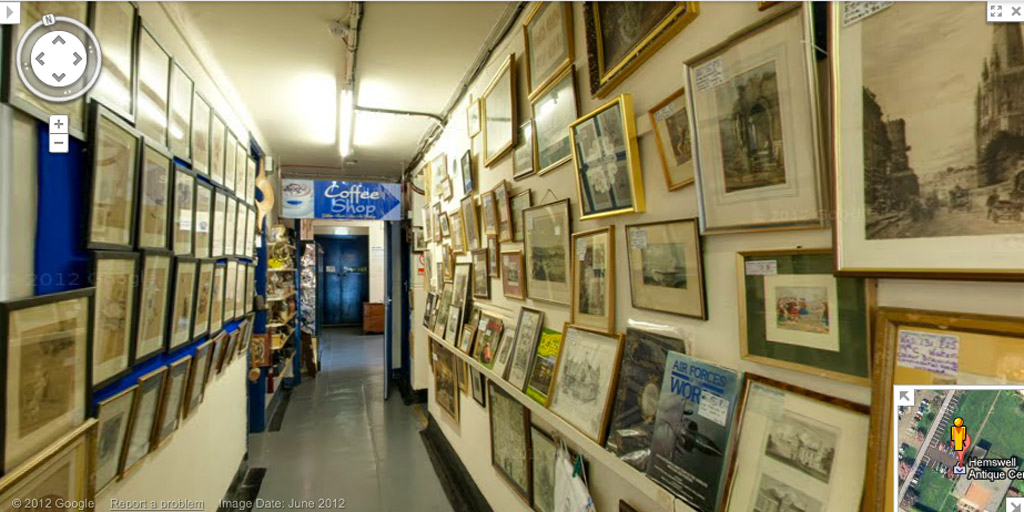 An antiques centre in Lincolnshire is one of the first businesses in the county to go online with a special virtual tour provided by Google.
The new service is an extension of Google Maps' Street View, where people can view, zoom in and out and examine every street in the UK.
Google Business Photographs is new to the UK and is giving people the chance to step off the virtual street and take a look inside businesses.
Following a successful trial, Google is now in the early stages of rolling it out nationally.
Hemswell Antique Centres is one of the first businesses in the county to get its virtual tour up and running and potential customers can now take a walk through its thousands of items for sale and its coffee shop.
The new Google service changes the way a business appears across the three major search engine's platforms: Google Maps, Google Search and on Google Places.
Though it does not improve a company's ranking on a Google search, it does improve its listings and entice online visitors to see inside their business.
It's hoped this will help grab the attention of surfers before they move onto a competitor's website.
Here's the tour inside Hemswell:
Only Google-accredited photographers can provide the service.
Photographers take the stills and upload the photos into Google's software so they can be converted into a virtual tour.
Hemswell was able to get ahead of the curve with the help of Horncastle-based web design company, TJS Web Services.
Hemswell managing director Robert Miller, said: "A company like ours, that sells thousands of items worldwide every year, has to be at the cutting edge of web technology.
"We are delighted to be among the very first businesses using this new Google technology.
"In a market where you are attracting customers from across the globe you need to keep a competitive edge and we think this is one of the ways of achieving that."
Richard Giles, director at TJS, added: "The new service is still very much in its infancy so those companies using it now are definitely at the leading edge. We were delighted to help Hemswell lead the way and be among the first to use it."
TJS also worked with several other Lincolnshire businesses to get their virtual tours ready ahead of general availability, including Earlscroft Farm, The Bustard Inn Restaurant in South Rauceby, and Bush Tyres in Spalding.