Lincoln gets greener with new travel plans
Greener Lincoln: The City Council have taken further steps to make the city more environmentally friendly.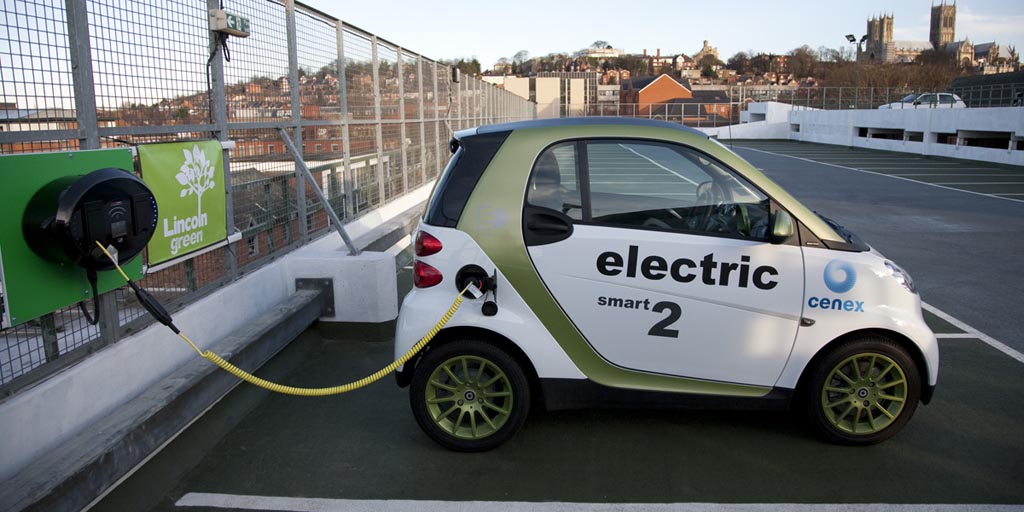 An electric charging point, recently installed in Lucy Tower car park
Councillors on the City of Lincoln Council Executive Committee have approved two schemes aimed at reducing the city's carbon footprint.
Both the Lincoln Travel Plan and parking discounts for low emission vehicles were approved at the meeting on July 30.
The Lincoln Travel Plan will see investment in a tax-free cycle to work scheme, or provide staff with a loan to buy season train tickets.
Lincoln BIG's subsidy bus pass and the care share project will also be promoted better, and bike storage facilities improved.
Meanwhile, residents with low emission vehicles will get a a 50% discount for parking and residents permits.
The new parking charges will come into effect immediately, subject to Full Council approval.
Councillor Fay Smith, Portfolio Holder for Environmental Services and Public Protection at the City of Lincoln Council, said:
"We have around 750 staff and 33 councillors working at the City Council, with the majority living in and around the city.
"We're trying to make it easier for them to reduce their own carbon footprints, as well as that of the city, when travelling to and from work.
"Not only will this have added benefits for the environment – such as reducing congestion, improving air quality and bringing noise pollution down – it will have an impact on our health, as we walk, cycle and take public transport to work."
She added: "Our Parking Services Team has contributed to our aim of reducing Lincoln's carbon footprint in a number of ways already, with new lighting in car parks and electric vehicle charging points at Lucy Tower Car Park.
"We know that low emission vehicles only make up a small number of the total on the roads, but we also know that they are growing in popularity year on year.
"When drivers are making a choice about their next car, they will take costs of taxing and running the vehicle into account – now they can look at parking charges as well."