Campaigners plan RAF Waddington protest over drones
Drone campaign: Peace protesters plan to pray outside RAF Waddington for people who have been killed in drone strikes.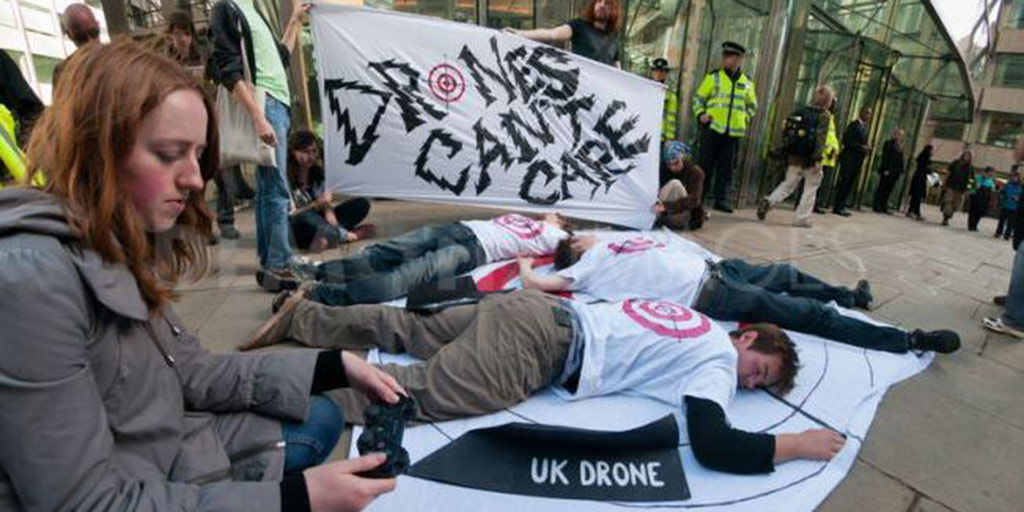 Peace campaigners are planning to hold a protest at RAF Waddington near Lincoln against the use of unmanned drone aircraft.
Members of the SPEAK organisation will gather outside the station from 6pm on Friday, August 10.
Their actions will be peaceful and are set to include a vigil for people who have been killed in drone strikes.
The protest is part of a wider project that aims to increase awareness about these types of planes and government involvement in the arms trade.
SPEAK is a Christian-based network made up of young adults and students who pray about global injustices. They have called Britain's use of drones "deplorable".
A spokesman for SPEAK said: "Their increasing use raises considerable ethical dilemmas, not least the shadowy nature of the UK's involvement through RAF Waddington.
"This is an issue that local people in Lincoln feel strongly about, especially as military technology and skills should be used to enhance more sustainable industries in the local area."
Drone aircraft are unmanned and controlled from the ground. They have been used in the Middle East as a way of carrying out surveillance and attacks, without putting military lives at risk. The RAF's model is known as the Reaper.
A spokesperson for RAF Waddington explained to The Lincolnite that the aircraft itself won't actually be at the station near Lincoln:
"RAF Waddington will shortly be the base for Reaper ground control stations.
"No Reaper aircraft will be based at Waddington and there are no plans to fly RAF Reapers in the UK. Crews based at Waddington will operate the aircraft in Afghanistan.
"It is undoubtedly helping to save the lives of our forces, our allies and those of countless Afghan civilians."
On Saturday, protesters will then cycle to Nottingham as part of SPEAK's Bardic Bike Tour, which aims to raise awareness of Drone use.