September 26, 2012 2.59 pm
This story is over 117 months old
Apple's new iOS 6 maps miss the mark in Lincoln
Not quite: Apple's latest iOS Maps app has a number of issues, a few of which are apparent in Lincoln.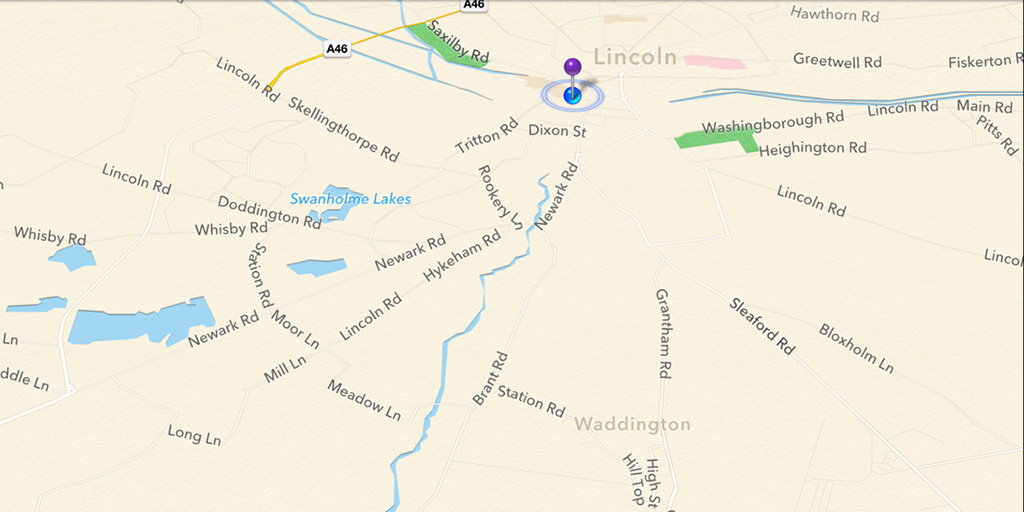 The Maps app lacks a lot of detail, such as roads, unless zoomed in close
Apple's latest mapping app has pulled a number of errors, old data and plain faux pas across Lincoln, causing confusion for residents and visitors alike.
Last week, Apple launched the iPhone 5, along with an operating system update called iOS 6.
The update bring with it a new Maps app that is not based on Google Maps anymore, but on Apple's own mapping system.
While Maps offered turn-by-turn directions and a good 3D view in some cities or attractions, it quickly became apparent that a lot of data was missing, unfinished or outdated — including in Lincoln.
Here are a number of errors present when Maps is fired up in Lincoln.
---
Brayford Basin?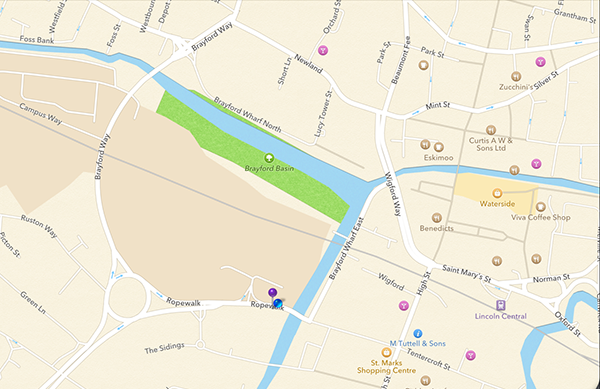 According to Apple, well-known landmark Brayford Pool is actually called Brayford Basin. While the nature of the Brayford does mean it classes as a canal basin, and it's believed this was a nickname predating the university, this is not its actual name.
---
"Where can I find Lincoln Castle?"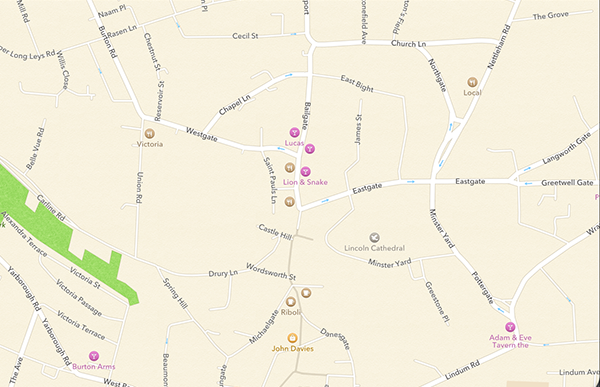 The walls might be all that's left of the actual Lincoln Castle, but that doesn't mean the site isn't shrouded in history. However at a glance it doesn't exist at all, unless you take a look on satellite view.
---
Lincoln Prison moved
If you were looking for Lincoln Prison on Greetwell Road, think again: Maps believes it's on Pottergate, next to St Mary's Preparatory School.
---
Say goodbye to Lincoln's green spaces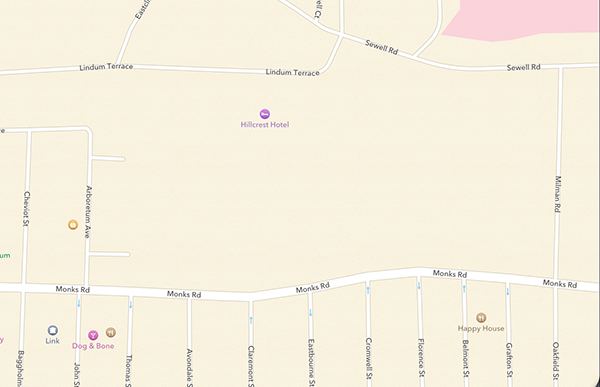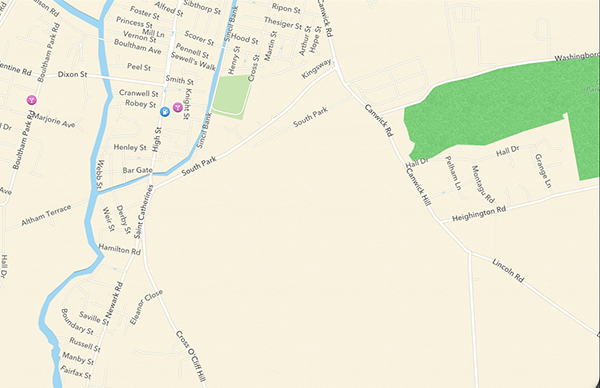 A large number of Lincoln's most important green spaces do now show up properly, nor are marked within Maps. Lincoln Arboretum and the West and South Commons are, like Lincoln Castle, blank spaces. Green spaces in the app are usually shaded bright green. On the other hand, Maps did add green space to a large chunk of the University Brayford campus instead.
---
No place for ducks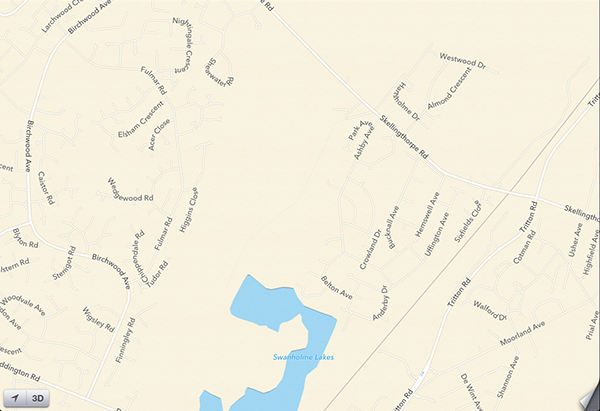 In addition to the above omissions, Hartsholme Park, Lincoln's most popular green space, is missing half of its lakes. Swanholme Lakes show up (rough outlines), but the lake at Skellingthorpe Road trailing off into a river does not appear in Maps.
---
Pubs of olde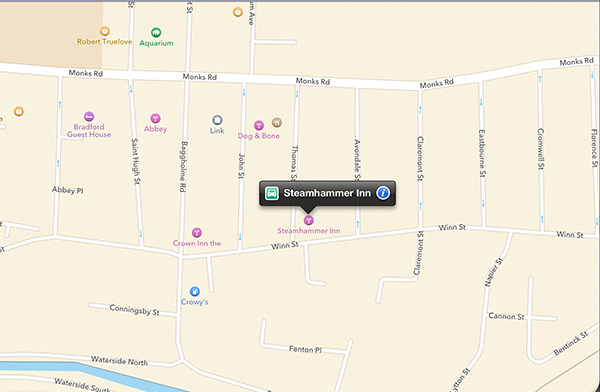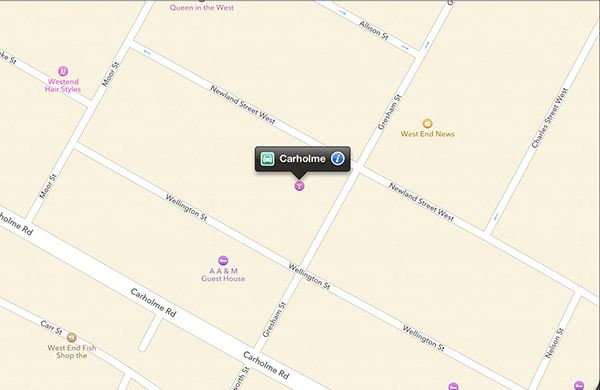 Pubs in Lincoln come and go, but in iOS 6, it seems a lot of them never left. Two examples are the Steamhammer Pub on the corner of Thomas Street — which closed a number of years ago — and The Carholme pub on Gresham Street — again, this is now accommodation after shutting its doors some years ago.
---
Wrong village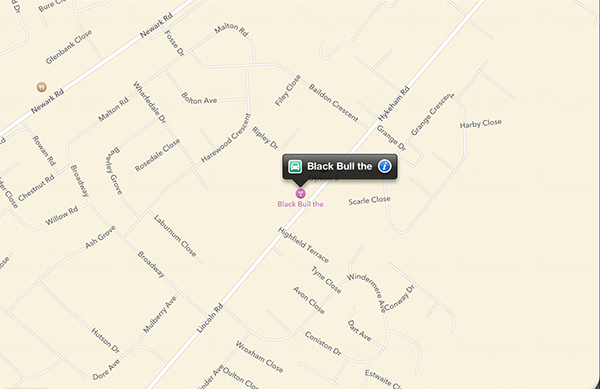 Speaking of pubs, the Black Bull isn't on Lincoln Road in North Hykeham, it's actually in Welton, north of the city.
---
A new aquarium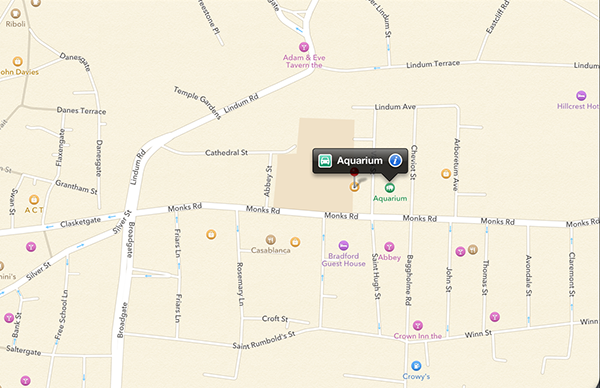 Apparently, there is an aquarium next to Lincoln College. While there is an exotic pet shop nearby, it's not likely you'll be able to watch fish swim around or pick up new guppies. Apple could be referencing The Aquarium shop on Bishops Road or the conservatory in The Lawn, both in uphill Lincoln.
---
Bad misplacement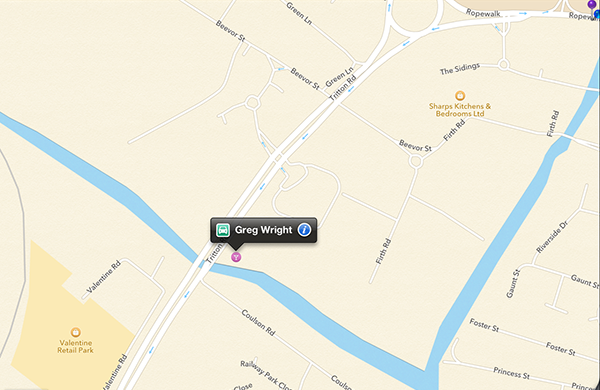 A couple of small businesses or sole traders have ended up in completely the wrong part of Lincoln and category. For example, Greg Wright is not a bar just off Tritton Road, but a music tutor working from Monks road.
---
Other issues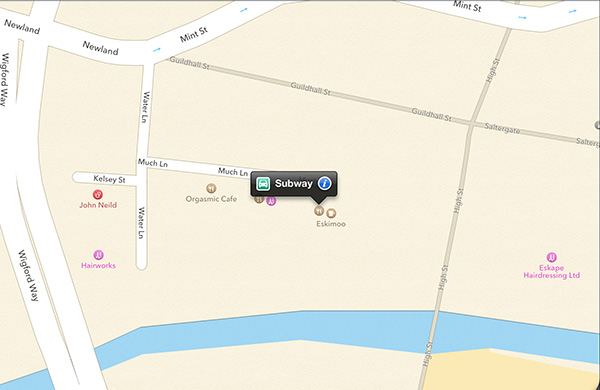 Finally, a lot of businesses are not placed on the right street, such as businesses on Guildhall Street appearing on Much Lane (a passageway to the High Street). Confusion over the exact location of a business, combined with even if it still exists at all – Maps highlighted a catering business on an industrial estate which no longer appears to have residence in the area, or even working contact details. The A46 is not marked all the way around as an A road — possibly due to Apple choosing not to highlight single carriages.
It is likely that Apple will fix the errors with the app — after all, it is the initial release, so feedback is important in order for things to be fixed. If you would like to request a change, you can contact Apple in a number of ways, depending on the nature of the problem.
Have you spotted any Maps discrepancies? Let us know in the comments.