September 3, 2012 9.29 am
This story is over 134 months old
Supporting Lincolnshire: Why you should sponsor events
Marketing expert: Sponsoring the right causes is a powerful marketing tool and can be a benefit to any business.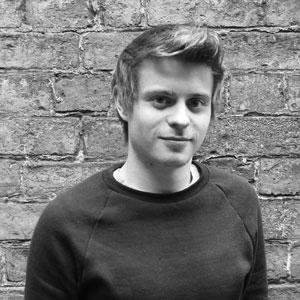 — Ed Willmott is a communications executive at Lava, an award-winning marketing communications agency in Lincoln. In an expert comment series for The Lincolnite, he explains why sponsorship plays such an important part in marketing campaigns, giving his top tips to choosing the perfect opportunity for you.
---
Last weekend thousands of people from across the country flocked to Lincolnshire for one of the county's biggest and most well known events – the Burghley Horse Trials.
Showcasing the beautiful countryside and local equestrian talent that Lincolnshire has to offer, the show was a great opportunity to not only celebrate everything Lincolnshire, but also gave local producers the chance to share their delights with visitors to the county.
In fact, with the Lincolnshire Show, Christmas Market, Waddington International Airshow and Louth Food Festival also growing year on year, Lincolnshire is rapidly becoming renown for some of the country's most anticipated events.
However, for every event in the county that is a fantastic success, there are many more that will have to be cancelled or postponed due to lack of ticket sales, poor local knowledge or a lack of advertising.
In order to firmly route Lincolnshire's events in the social calendar, support from not only local people, but also local businesses is essential. Besides, with so many opportunities to sponsor the county's finest, the marketing prospects are endless.
It's no surprise that the UK's leading brands are investing heavily in sponsorship – McDonalds for London 2012, Aon for Manchester United and even Vodafone for London Fashion Week, however sponsorship doesn't have to be expensive and can be a huge benefit to any business.
Allowing you to reach a highly targeted market and demonstrating your support to some of the most important local events, sponsoring the right causes is a powerful marketing tool.
This said, choosing the right opportunity for your business is often a difficult decision. Therefore, when planning ahead, keep the following top tips in mind.
Research your audience
With so many opportunities to choose from, making your decision count is essential. What do your customers watch, read or visit? To make the most of your investment, show your support for what your customers like.
Tailor your message
It's easy to sponsor an event or cause but gain little in return. Make sure your sponsorship fits in with your objectives and reinforces key messages. Talk to your customers and let them know about your local support.
Choose local
With so many fantastic opportunities to support locally, why go further afield? Promoting local causes and events not only raises the profile of your business in your own region, but also helps to support the local area.
Plan ahead
With so many great opportunities around, planning in advance ensures that you don't miss an opportunity and can pick the right cause for your business. There are some great local websites (like Visit Lincolnshire online) to find out the latest events, so search in advance and get in early!
Analyse current trends
Find out what your competitors are doing or have done in the past. Was it successful? What can you offer that will make you stand out from the crowd?
What do you think about local events and business support? Do you use any different ways to promote within the region, or have you received fantastic results from sponsoring locally? It would be great to hear your thoughts.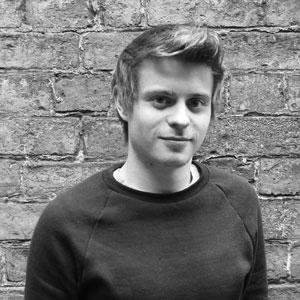 Ed Willmott is a PR executive at Lava, an award-winning marketing communications agency in Lincoln. He is a B2B comms specialist, as well as a published academic. Ed has a first class PR degree from the University of Lincoln and previously worked as a freelance for the NHS, Nestle and the BBC.