April 8, 2013 3.43 pm
This story is over 126 months old
The Marmite Prime Minister: Margaret Thatcher and me
When he was a BBC trainee, Barnie Choudhury from the Lincoln School of Journalism spent a whole day chasing Margaret Thatcher. He recounts his experience and the effect she had on him.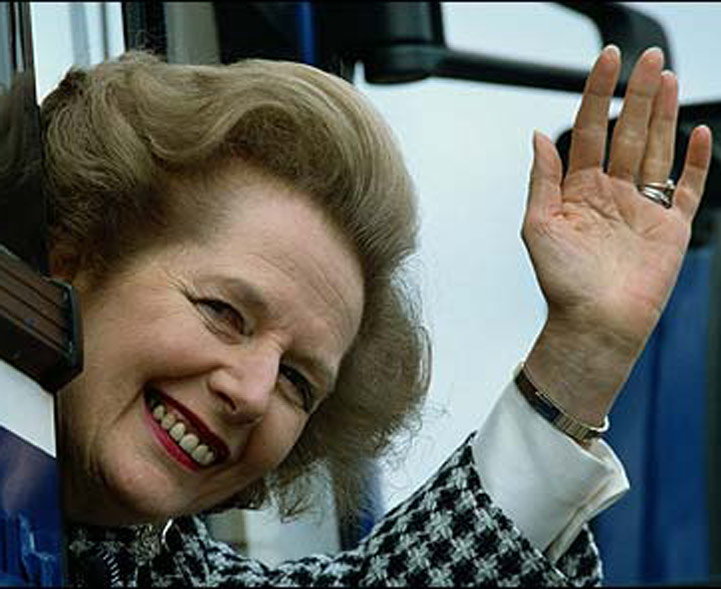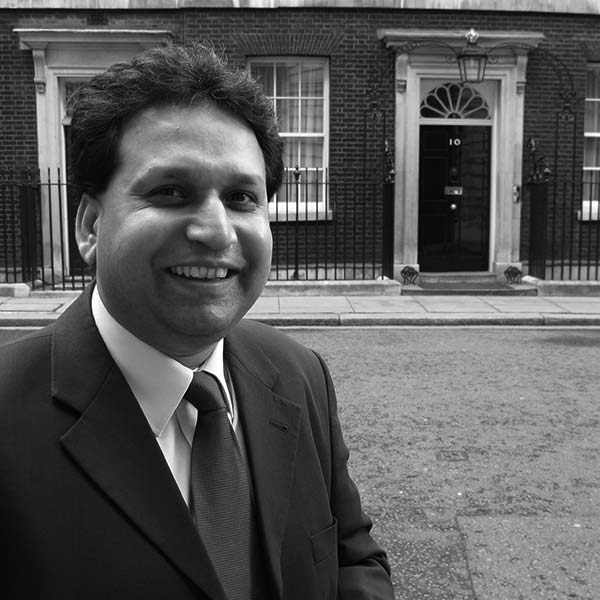 Margaret Thatcher died on Monday from a stroke. When he was a BBC trainee, the Lincoln School of Journalism's Barnie Choudhury, spent a whole day chasing her. Here he recounts his experience and the effect she had on him.
It was 1987 and I was a BBC trainee. The station was BBC Radio Cleveland on Teesside. The location for Margaret Thatcher's visit was a run down industrial estate in a deprived part of Middlesbrough. Along with the pack of hacks was Nicholas Ridley, the Environment Secretary. And then the moment every journalist dreams of:
BC: Prime Minister… Barnie Choudhury BBC. You've really messed up with the Poll Tax, haven't you?
Those piercing eyes; that look of a disappointed school ma'am; her trademark handbag on one arm while the other placed gently but firmly on mine:
MT: My dear boy, you just don't get it do you? It's the economy and economics.
And with that she turned away. The next day a local newspaper described the encounter and how I looked visibly shaken, which is probably true. I knew then what the former French Prime Minister Francois Mitterand meant when he said:
"She has the eyes of Caligula but the mouth of Marilyn Monroe."
Unless you met her you cannot understand the charisma that oozed from every pore of her. But my relationship with Margaret Thatcher started years before. I am a Thatcher child. She stopped my free school milk when she was the Education Secretary. She spoke about Francis of Assisi and about peace when she became Britain's first, and so far only, female Prime Minister. She was devastating when I saw her crushing my then political hero the Labour Leader, Michael Foot, during a school visit to Prime Minister's Question Time.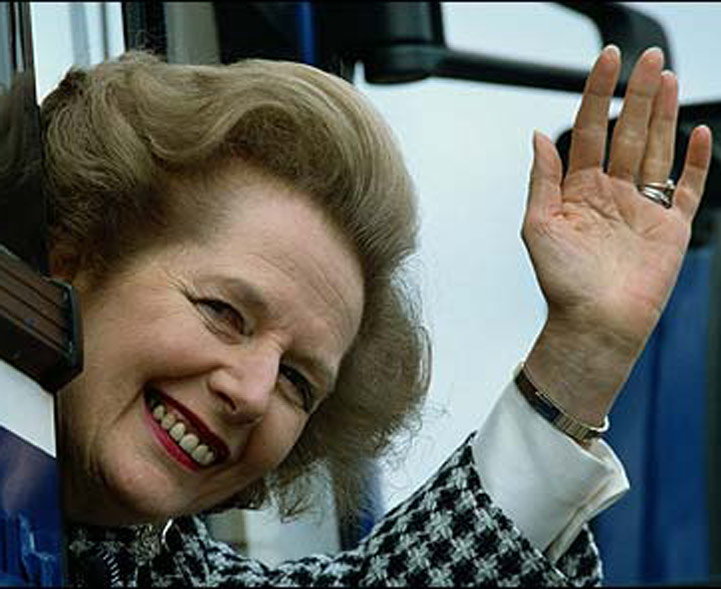 But Margaret Thatcher was the woman who went to war against Argentina to protect British citizens on an island thousands of miles away. Then she did something no other British leader dared to do: she took on the coal miners, destroyed them and then finished off the union movement of which I was so proud. She survived the IRA bombing at Brighton's Grand Hotel. I lived a few streets away while studying in the seaside resort.
Maybe she thought that if she could survive the IRA then she was untouchable. But that wasn't the case. Thatcher brought in the unfair Poll Tax which led to the Battle of Trafalgar Square in March 1990. History would show this was the point at which the public won and that the once untouchable Iron Lady had feet of clay.
With power comes enemies and she made the fatal mistake of being so divisive. Thatcher did not have enough friends and stopped listening to her MPs, peers and close aides. As a conviction politician, she thought she was always right. It's ironic then that Europe would be her Waterloo. She opposed joining the European Monetary Union.
Her Deputy Prime Minister was Sir Geoffrey Howe, once her Chancellor. Another former Chancellor described being attacked by Howe as "like being savaged by a dead sheep." But his resignation speech on the 13th of November 1990 was the start of the end for Thatcher. He called her out on her leadership style when negotiating for Britain in Europe:
"It is rather like sending your opening batsmen to the crease only for them to find, the moment the first balls are bowled, that their bats have been broken before the game by the team captain."
On the day she resigned I was at BBC Coventry and Warwickshire. As we scrambled for reaction, I realised that she was the Marmite Prime Minister. You either loved or loathed her. But the facts speak for themselves: three terms a Prime Minister and the longest serving in the twentieth century; a woman who took on the men in grey suits and won most of the time; a leader on the World stage telling President George HW Bush: "Don't go wobbly on me, George."; and someone whose opponents today have, quite rightly, heaped huge praise.
The grocer's daughter from Grantham to the first among equals. Not a bad way to be remembered.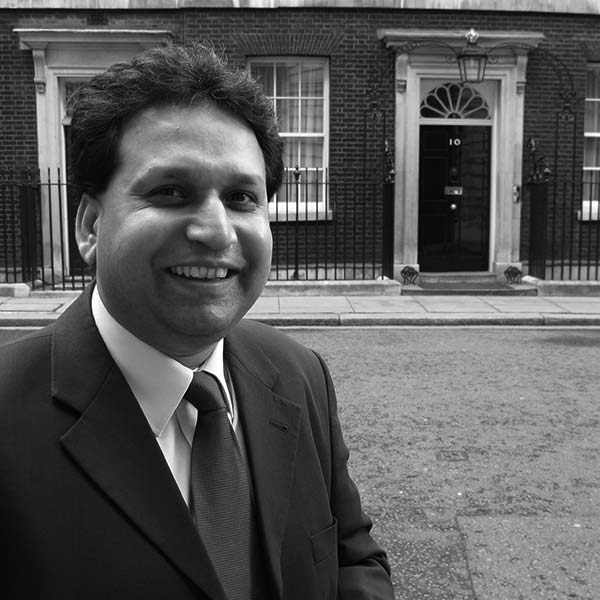 Barnie Choudhury is a multi-award winning media professional and academic with expertise in community engagement, the criminal justice system and diversity. Barnie worked for the BBC for 24 years prior to becoming the lead tutor for the University of Lincoln's School of Journalism's TV modules. He also represents UK universities on the Broadcast Journalism Training Council and is a Company Director, as well as a board member of the Centre for Journalism Research and adviser with Ofcom.