Lincoln Dambusters 70th memorial and flypast
Special memorial: Lincoln paid tribute to the men who formed the WW2 Dambusters Squadron with a memorial at the Cathedral and a flypast.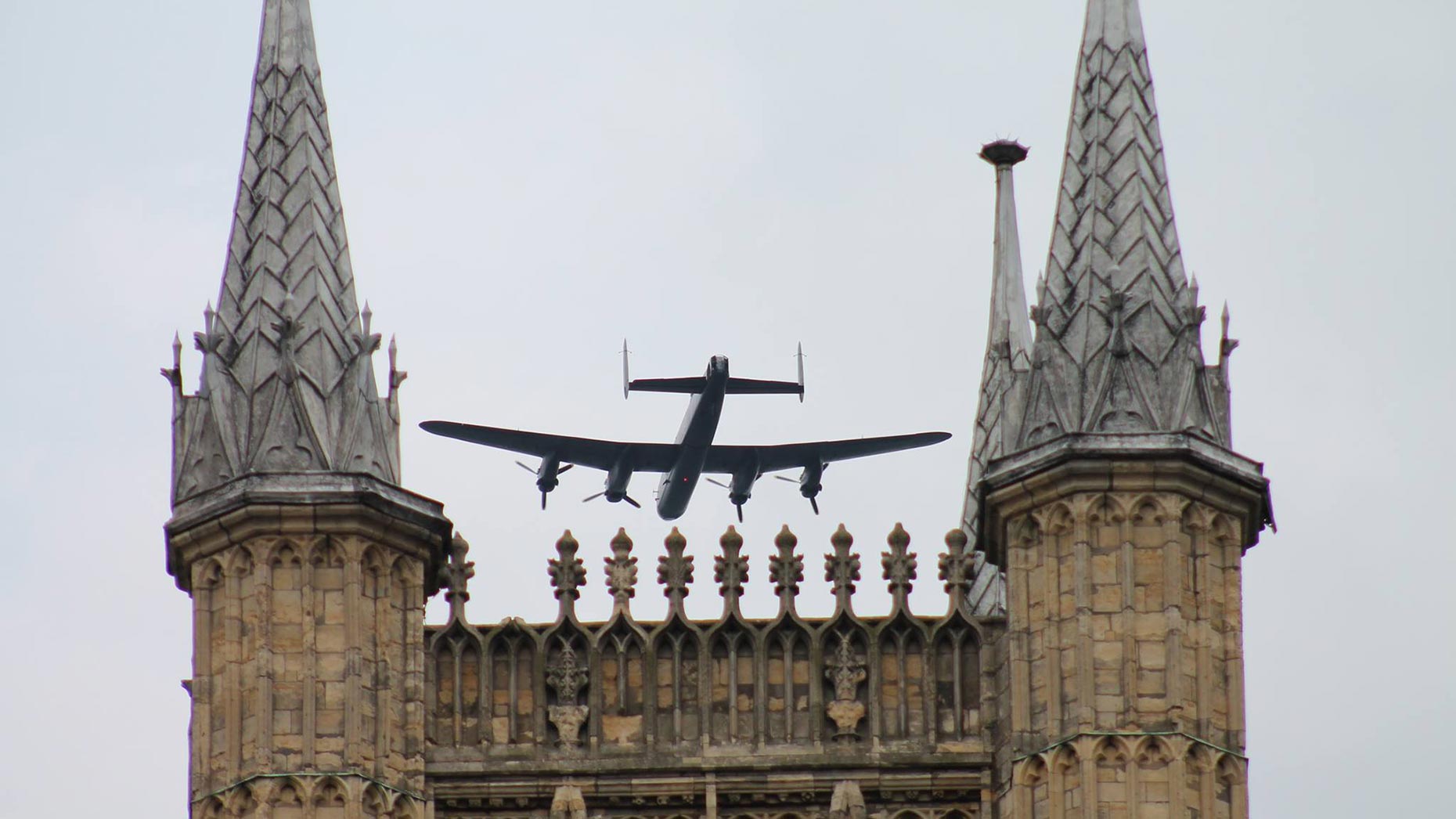 Lincoln celebrated the 70th anniversary of the Dambusters 617 Squadron with a spectacular flypast and a series of events around the Cathedral on Friday, May 17.
The event remembered the great efforts the local squadron, led by Wing Commander guy Gibson and formed at Scampton in secrecy during World War II. The squadron conducted one of the most memorable operations of the War, using the famous bouncing bomb to attack the industrial heart of Germany. 133 men took part in the raid, but 53 lost their lives.
The events started with a private ceremony at RAF Scampton on May 16, with a broadcasted live public memorial service was held at Lincoln Cathedral on May 17 from 2.30pm. The memorial sold out, but entertainment and aviation stalls lined Castle Square to set the mood. Officials and VIPs from Canada, New Zealand, USA, Australia and the Netherlands attended, and their flags lined the streets. The culmination of the event was the special RAF flyover by a Lancaster from RAF Scampton at 4.15pm.