War veteran turned painter holding exhibit at Lincoln Cathedral
Moving on: A previously homeless Lincoln resident will be showcasing his series of paintings to the public from next week.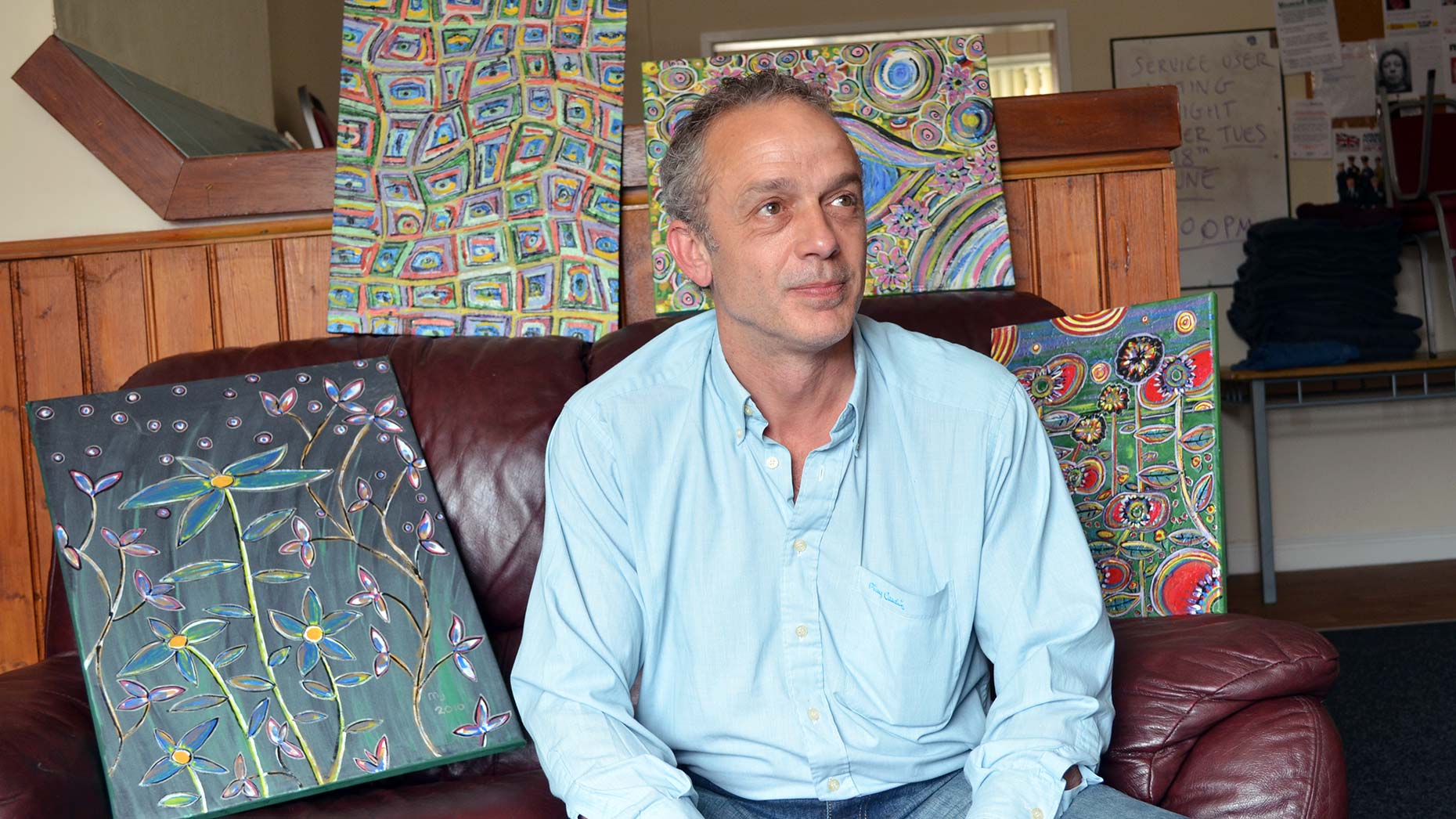 War veteran Mark Jude, who had lived in Nomad Trust's move-on accommodation since November 2012, will have 45 paintings displayed at Lincoln Cathedral.
The exhibition from June 24 until July 6 in Lincoln Cathedral's Chapter House, entitled Different Levels, is free to enter and captures Mark's different emotions over the last six years.
After working in refractory, seven years in the armed forces and a stint in prison, Mark became homeless in 2012 — which is when he turned to the Nomad Trust for help.
Through Mark and the Nomad Trust, visitors will be able to purchase his paintings via a closed ballot.
Funds raised will go towards buying a van so Mark (51) can start his own gardening business.
In addition to the art, visitors will also be able to learn more about the Nomad Trust and the British Legion — both have helped Mark — and donate.
For opening times and more details about the art on show, visit the Nomand Trust's website.