Lincolnshire LEP to detail growth plans at business summit
Business growth plan: The Greater Lincolnshire LEP business summit will be held Lincoln this autumn and will lay out plans for developing the local economy.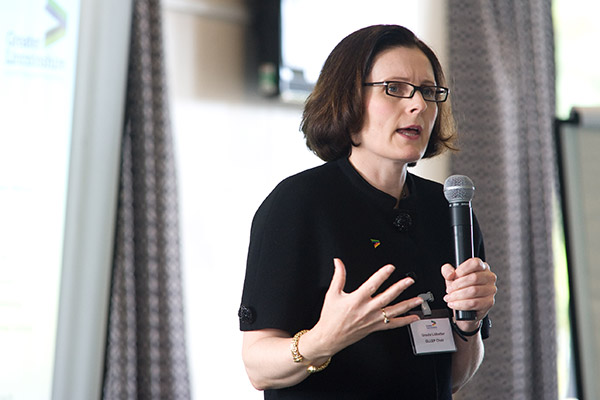 The Greater Lincolnshire LEP will lay out its plans for growth in the region at the second Business Summit in Lincoln this autumn.
The free summit on November 8 at the DoubleTree by Hilton hotel invites businesses to learn more about how the LEP will use its £2 billion funding pot on improving the county.
The funding will be handed to the LEP from central Government in 2015, following the submission of its Growth Plan, which is currently being written.
The plan will then be unveiled at the summit, which is likely to include infrastructure, business growth, agri-food, visitor economy and manufacturing.
Businesses from Greater Lincolnshire are currently being consulted so the LEP can find out more about the barriers surrounding growth in the county, and how the organistation can help.
Chair of the Greater Lincolnshire LEP, Ursula Lidbetter MBE, said: "Our summit is a platform for business leaders and politicians to debate the big economic issues that face Greater Lincolnshire. It's an event all businesses should have in their calendar.
"Following the government's announcement to devolve budgets to LEPs, we are preparing to take on more responsibility for shaping our local economy, deciding on the areas we think our share of the funds will be well spent.
"The summit will be an opportunity for businesses to see those details with our Growth Plan, as well as hear from some key Government officials and private sector speakers."
At the summit, it is believed a senior Government minister will speak, plus another from the private sector to be confirmed.
Reserve your place for the summit by emailing [email protected], or follow the build up on Twitter by following @GreaterLincsLEP or #GLLEPsummit.