August 23, 2013 1.38 pm
This story is over 123 months old
Bike hire scheme launched in Lincoln
Boris bikes, but orange (and cheaper): A new bike hire scheme to encourage sustainable transport has been launched in Lincoln.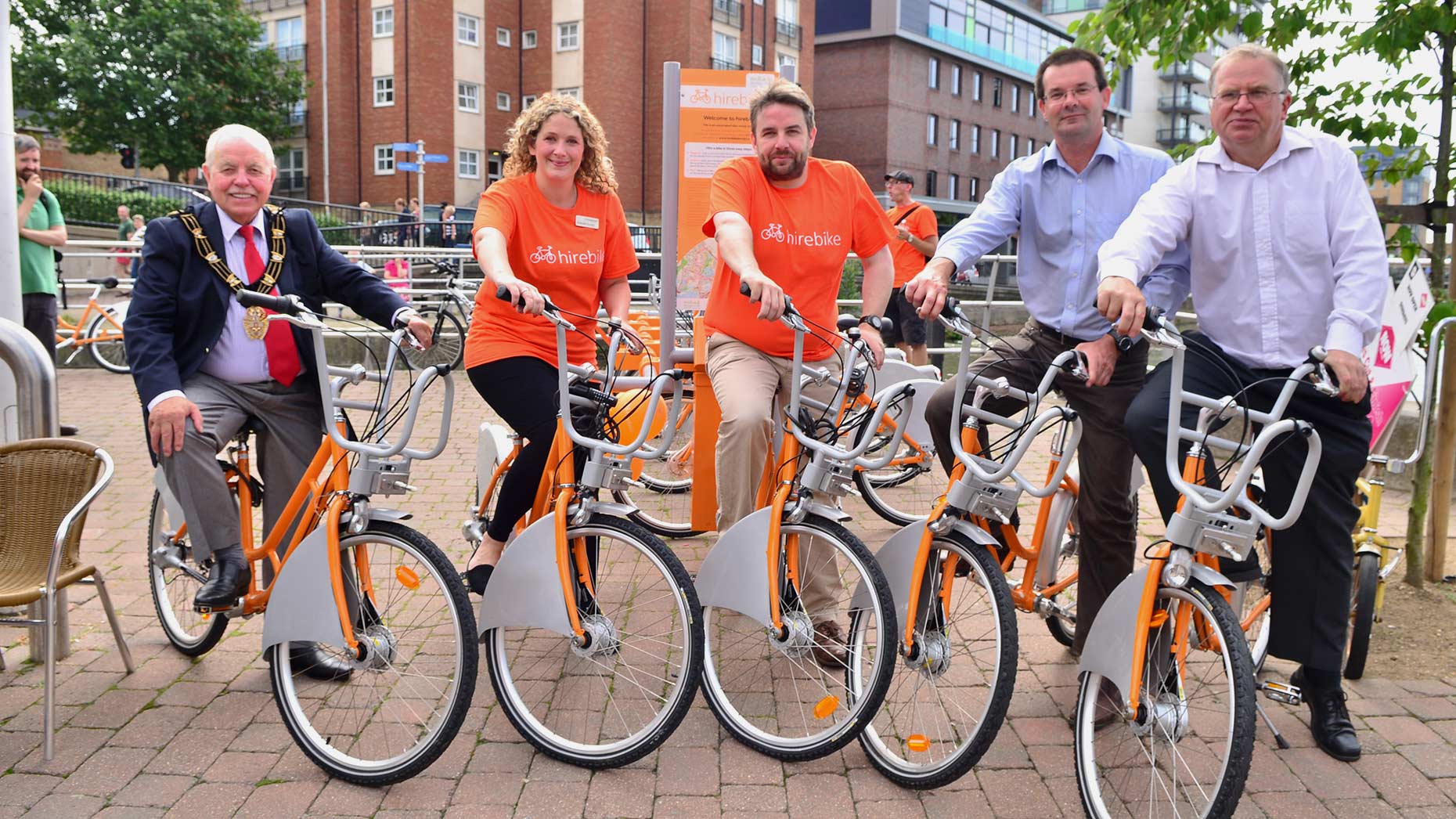 A new bike hire scheme to encourage sustainable transport has been launched in Lincoln.
Called hirebike, the initiative by Access LN6 has 40 orange bikes available to hire from eight locations across Lincoln.
The eight locations for hirebike are:
Lincoln Central Station
Hykeham Station
Brayford Waterfront (near the Royal William pub)
Kingsley Road
Birchwood Avenue (opposite Birchwood Centre)
Newark Road (opposite ASDA)
Moorland Avenue (TBC)
Teal Park (TBC)
To hire a bike people must first become a member of the service. This is free and can be completed online at www.hirebikelincoln.co.uk.
Once registered you'll receive a unique code which you input at the docking station to release your bike. Once you've completed your journey you can return the bike to any docking station, not just the one you rented it from.
The first half an hour of each rental is free and then £1 per hour after that. The price is capped at £4 for a full day rental, and one person can hire up to five bikes for a family bike ride.
In comparison, the Barclays cycle hire scheme in London charges up to £50 for 24 hours of bike use, while journeys under 30 minutes are also free of charge.
Councillor Richard Davies, Executive for Highways and Transportation at Lincolnshire County Council, said: "The thing about the Access LN6 project is that it is not driven by what people at the top want, it's about what businesses and individuals are demanding.
"One of the things that people said to us when we started talking about why we are not using bikes is that people don't have bikes, they are driving to work and around in their cars, and that it's difficult and dirty.
"So by looking at something like this, we are able to fulfil their need, rather than giving people something that they don't necessarily want.
"You can take the bikes around Lincoln wherever you like as long as you bring them back. So in the future if we can make this finance itself and become sustainable, we could open it up and put some stations elsewhere in the city."