October 18, 2013 11.40 am
This story is over 105 months old
Lincoln Frequency Festival launches with art projections
Artist revolution: The annual Frequency Festival returns to Lincoln this week, offering fascinating digital arts.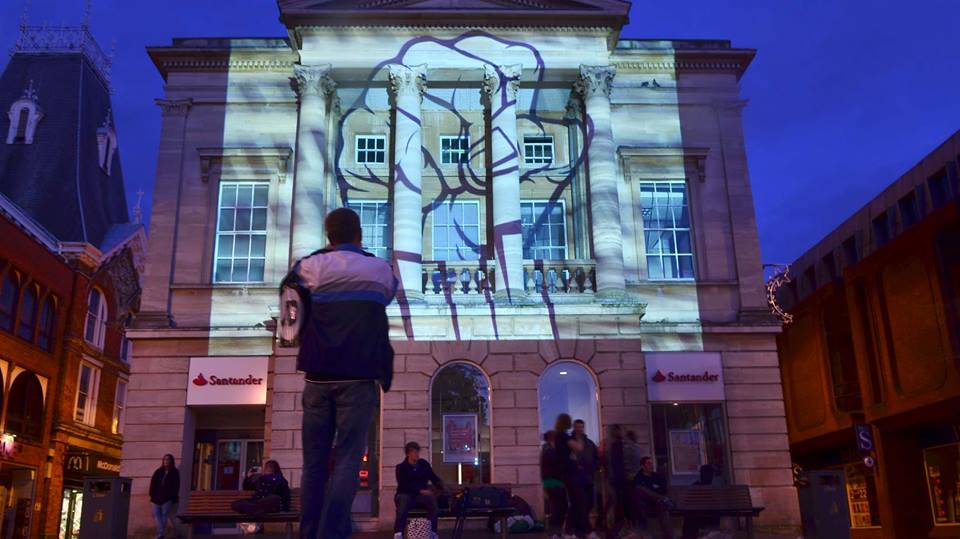 This year's Frequency Festival, held across Lincoln venues, kicked off on October 17 with a special launch event.
At the Frequency Festival 2013 launch, shoppers could witness quirky projections onto the Cornhill building, alongside music and videos in the city centre.
The festival, which is a celebration of international arts, culture and technology will see over 40 artists display their work around the city.
The event runs from October 18-26 with each day packed with different installations and exhibitions for people to see for free.
Frequency Festival will take place in venues such as The Collection, Lincoln Drill Hall, LPAC and the University of Lincoln, but some displays may even be spotted on streets around the city centre.
This year's theme is "revolution", so artists will look at ways in which digital technology has changed the way that we interact with the world around us.
Highlights include a choreographed time installation at Posterngate daily at 10am, a pop up shop filled with retro gadgets, and those walking around busy streets of Lincoln might spot stencils of Google Street View people on walls.
A number of interesting theatre pieces will be performed at Lincoln Drill Hall, and film-maker Chris Riley will present Apollo Raw and Uncut, a 13-hour stream of the Apollo mission from NASA's archive.
There will also be a big emphasis on local artisits, with the new addition of the Artists' Village in Cornhill.
As well as running the regular Artist's Market, there will also be pop-up galleries to help artists display and sell their work.
The festival is organised by the University of Lincoln, Lincoln BIG, Visit Lincolnshire, Lincolnshire One Venues (LOV) and Threshold Studios.
For the full list of venues and events, visit our comprehensive event listing.