April 16, 2014 3.15 pm
This story is over 92 months old
Two men jailed for high-value car thefts in Lincolnshire
Car thieves: Two local men who stole a number of expensive cars across the region have been given jail sentences.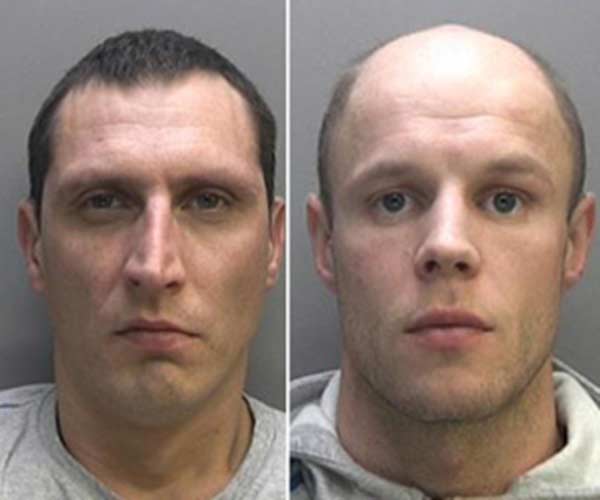 Two Lithuanian men were handed jail sentences at Lincoln Crown Court for a series of high-value car thefts in Lincolnshire and surrounding areas.
Andrius Jonaitis (33) from Harlaxton, Grantham, was jailed for four years and six months for eight offences of motor theft.
Modestas Gruzdziunas (31) also from Harlaxton, Grantham was given a 12 month prison sentence after he pleaded guilty to two offences of attempted theft.
The Lithuanian men were arrested in Lincolnshire after a cross-county investigation in November 2013 in Lincolnshire, Leicestershire, Nottinghamshire and Cambridgeshire.
It was found the duo stole a number of expensive cars by breaking into them, usually via sunroof, and using an On-Board Diagnostics (OBD) device to clone keys and drive away in minutes.
The device was found at Jonaitis' home, with two blank Range Rover keys.
Overall, the pair stole 10 4 x 4 vehicles, all without the original keys. The stolen vehicles were valued at around £60,000 each new, or £300,000 second hand.
Investigations began after a Range Rover Vogue TDV8 was found in the car park of The Premier Inn, Grantham.
The vehicle was parked securely in the middle of the car park, but displayed different registration details on the number plate and tax disc. The car had been stolen from Lowdham in Nottinghamshire.
Two days later, a Land Rover Range Rover Sport was stolen from New Street, Sleaford. The owner had both sets of keys at his home address, but there was glass on the floor where the vehicle was parked.
Police found the car had a tracking device installed, so within minutes managed to locate it on the A46 in Lincoln.
At 8pm that night, a car approached the Range Rover and two men got out — one of which was Jonaitis.
He looked around the car, trying to make sure no-one could see him, while the other man waited in a Mazda.
Jonaitis tried to escape on foot when police approached, but he was quickly caught and arrested on suspicion of theft of a motor vehicle. Gruzdziunas was also arrested at the scene.
After this, it was soon found that the pair had stolen five other vehicles, one of which was in Lincolnshire.
DC Richard Nethercott, of Grantham CID, said: "The fact that the judge in this case has seen fit to remove these two men from the streets for such a lengthy period of time accurately reflects the gravity of their offending.
"For the victims, these crimes have caused them distress, a lot of inconvenience, and a lot of time putting things in order after their vehicles were targeted.
"Jonaitis and Gruzdziunas were involved in this complex, organised, and very technical conspiracy to steal high-value cars where the vehicles and victims were specifically targeted. For that reason, these two men very much deserve the prison sentences they have been handed.
"Lincolnshire Police carried out an in-depth investigation that spanned not just our own county but that of our neighbouring forces as well.
"By working with experts and colleagues in other forces and securing convictions in this case we hope that a very strong and clear message is sent to other criminals involved in this type of crime – that they will be identified and they will be brought to justice."