May 9, 2014 2.20 pm
This story is over 114 months old
Nigel Constable detained for killing his mother
Detained indefinitely: Nigel Constable has been detained indefinitely for the killing of his mother, Betty Constable.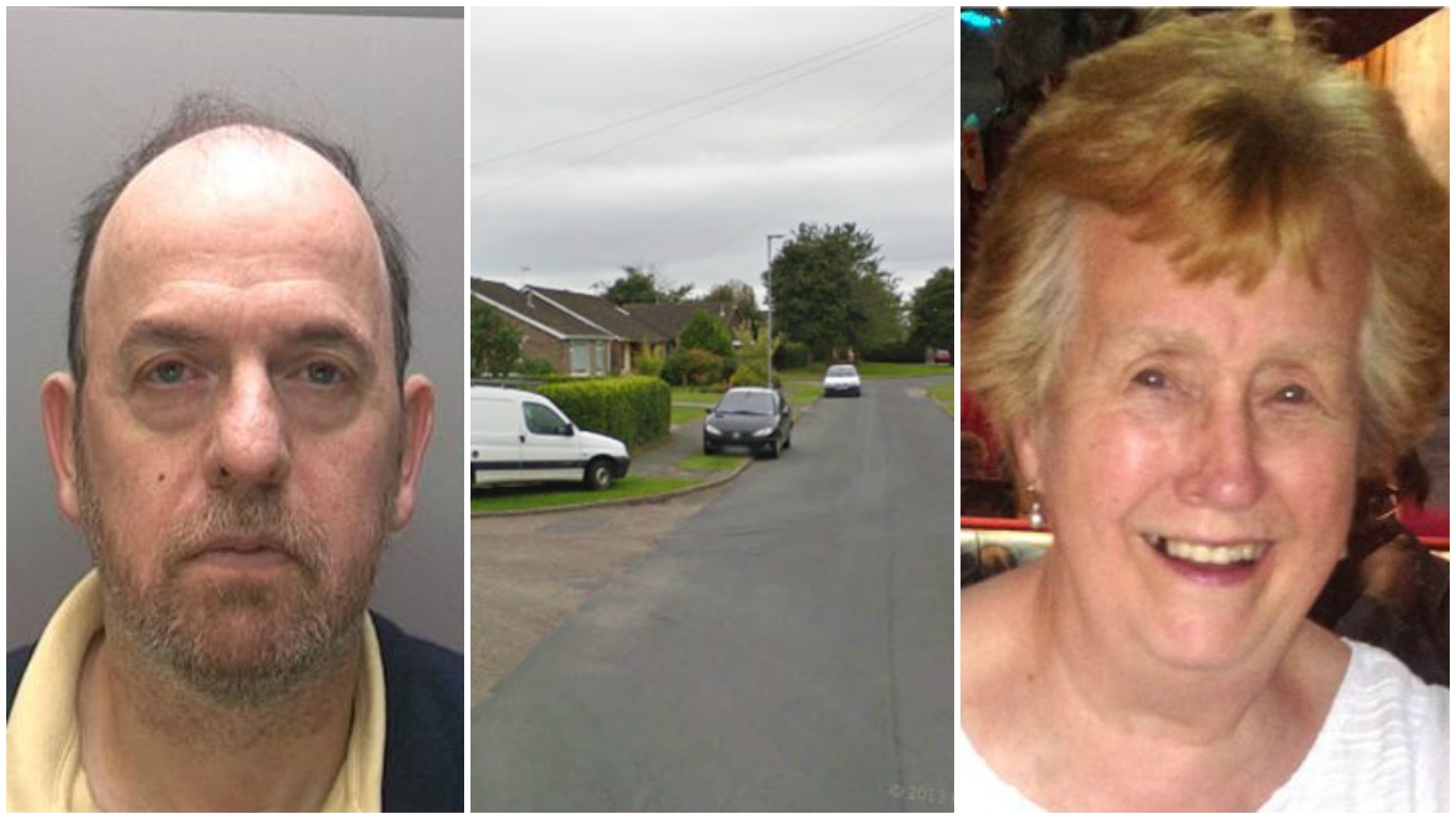 Nigel Constable (52) has been detained indefinitely for the killing of his elderly mother, Betty Constable.
Mrs Constable (79) was seriously injured at her home in the Dunholme village near Lincoln at around 11am on September 22, 2013.
Lincolnshire Police originally received a report that she had suffered serious head injuries as a result of a fall at her home.
Staff at the emergency department at Lincoln County Hospital raised concerns that her injuries were not consistent with a fall and her son, Nigel Constable, was arrested in connection with the incident.
Mrs Constable sadly died in hospital on September 24, 2013.
Nigel Constable, of Sherburn Road in Brighouse, West Yorkshire, was subsequently charged with the murder of his mother.
Lincoln Crown Court heard that he was alone with his mother in her home at the time of the incident and that he suffered from epilepsy.
He told police officers that he had no recollection of the incident involving his mother and could not recall causing any injury to her.
Two eminent experts told the court that on the balance of probabilities Nigel Constable most likely caused the injuries to his mother during an epileptic fit.
In legal terms this meant that he suffered from a disease of the mind so would have no knowledge or control over his actions at the time.
This led to the jury reaching a verdict of 'not guilty of murder by reason of insanity'. However, it was accepted by legal teams that he was responsible for Mrs Constable's death.
The presiding judge, Mr Justice AF Wilkie, said he would issue the mandatory hospital order for Nigel Constable to be detained at a secure mental health facility for an indefinite period.
Arrangements are now being made to identify an appropriate centre.
Detective Chief Inspector Martin Holvey, of the East Midlands Special Operations Unit, said: "This was an attack on elderly lady in her own home by someone who loved and cared for her.
"It has been a difficult enquiry for the family of Mrs Constable in relation to coping with her death and seeing a family member in court. I hope that what has happened in court brings some closure to the tragic events for them and shows Lincolnshire Police's commitment to tackling serious crime."
Speaking after the culmination of the case Betty's daughter Maureen said: "As a family we would like it to be known that my brother loved his mother dearly and this devastating and tragic event has been the result of my brother's health care over 40 years.
"We hope that no other family ever has to experience anything like this but until care for the mentally ill improves in this country, unfortunately they will.
"My mother will always be in our thoughts as we move forward and we will continue to support Nigel in any way possible."
Simon Wigglesworth, deputy chief executive at Epilepsy Action, added: "This is a very tragic and unusual case. It is extremely rare for a person with epilepsy to cause serious injury or harm to another person during or after a seizure and we are not aware of any other cases like this in the UK.
"We are unable to comment on the specific healthcare Nigel Constable received. However, despite seizure freedom being the ultimate aim of epilepsy healthcare, only around half of people with epilepsy are currently seizure free. It is estimated that up to 70 per cent of people could be seizure free with the right care and treatment.
"This does mean that, despite receiving quality care, around 30 per cent of people with epilepsy will never achieve seizure freedom with the current epilepsy treatments available.
"It is important to note that, although this case has returned a verdict of 'not guilty by way of insanity', epilepsy is not a mental health condition. This verdict therefore does not necessarily mean that the person involved has a mental health condition.
"In 2013 the Law Commission carried out a review in to the defence of insanity as it is currently known. The Commission proposed that this verdict should be replaced with 'not criminally responsible by reason of recognised medical condition.' Epilepsy Action would support this change."