June 23, 2014 2.04 pm
This story is over 90 months old
Lincoln council to deal with Birchwood caravan camp
Unauthorised camp: The City of Lincoln Council are planning the next steps to deal with an unauthorised encampment in Birchwood.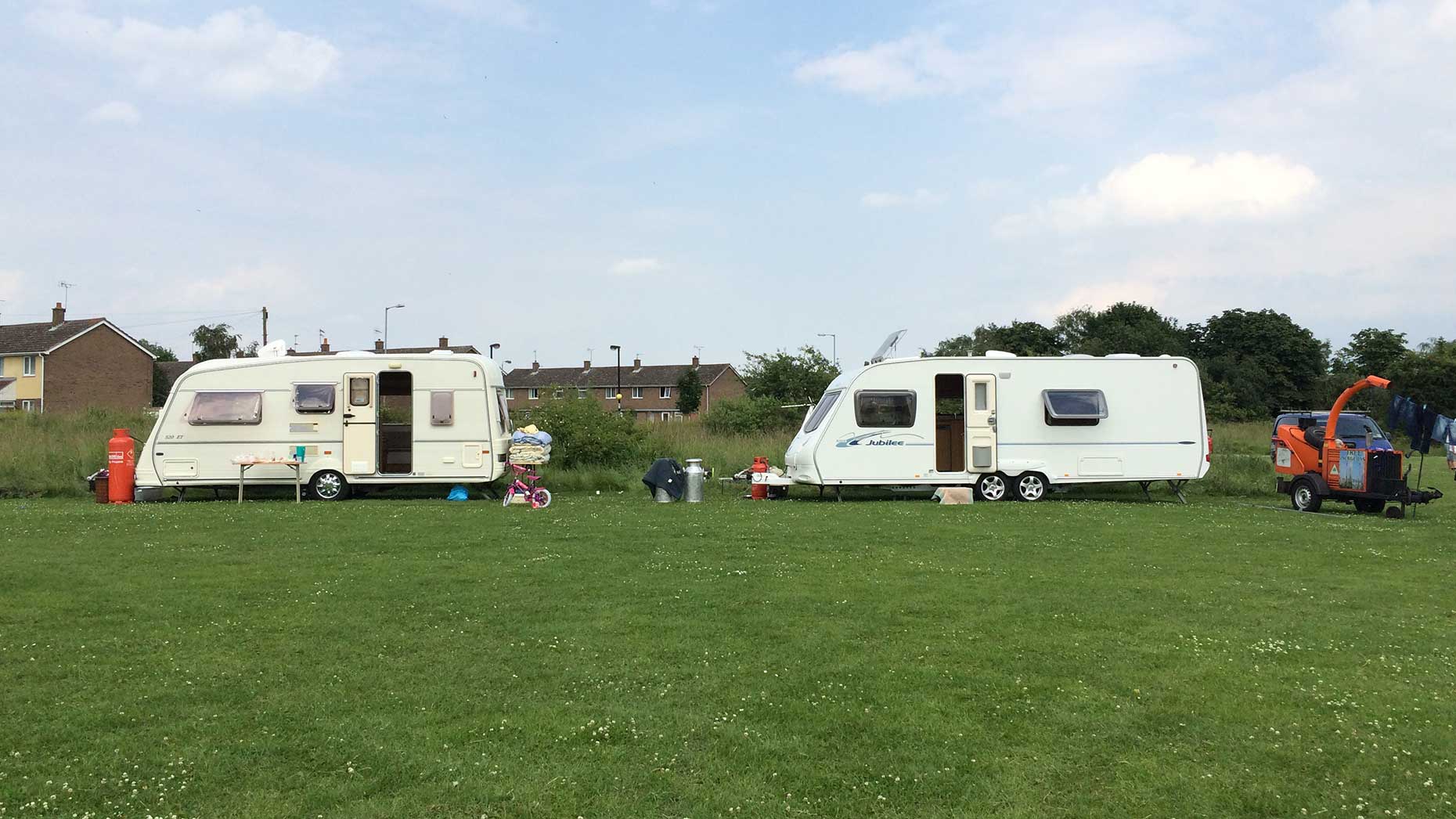 The City of Lincoln Council is preparing an action plan after an unauthorised encampment moved onto a playing field in the south of the city.
The group camped on the field behind the Birchwood Leisure Centre, off Fulmar Road, on Saturday, June 21, and initially comprised of just nine caravans and a work vehicle.
Residents in the Birchwood and Doddington area become concerned due to some of the campers using the playing field to race their bikes.
On June 23, another group also moved onto the field, leading the City Council to get involved.
The council will now visit the site to assess the situation and give the group a list of requirements to comply with.
As of June 11, the City Council works with unauthorised encampments alongside Lincolnshire County Council in a joint protocol.
This means residents and those in unauthorised encampments in Lincoln are given a fair and consistent response from council, with both needs addressed.
Karen Bevan, Leisure Services Team Leader at the City Council, said: "Officers are due to carry out a needs assessment in accordance with our Joint Protocol for Unauthorised Encampments.
"Under the protocol, we will visit the campers and also carry out a Community Impact Assessment before making an informed decision on the best course of action.
"We will be giving the campers a list of requirements they must comply with while they are on our playing fields.
"We understand the group intends to move off the site later this week."