June 25, 2014 2.26 pm
This story is over 90 months old
Lincoln shopping centre hosts charity fun day
Family Fun: A fun day aimed at children will be held in St Mark's next month to raise money for two charities.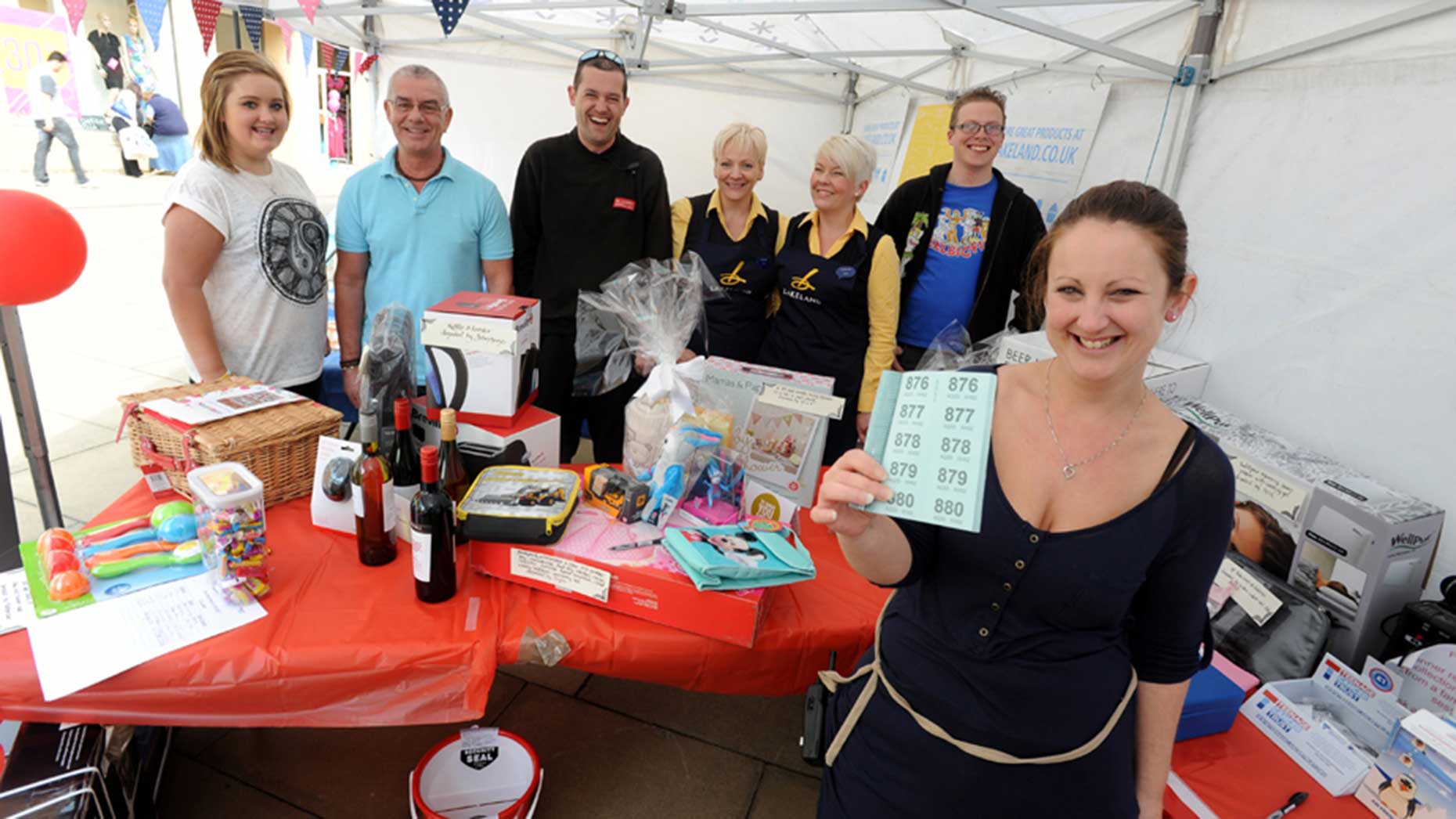 Staff from Lincoln's St Marks Shopping Centre will hold a family fun day in the city to raise money for charity.
The team at St Mark's will host the day on July 5 in aid of Macmillan Cancer Support and The David Sheldrick Wildlife Trust.
The event will be held in St mark's Square, and feature bouncy castles, a face painter, children's entertainer and a Bird of Prey display.
Shops will also run activities, such as a Mothercare Baby & Toddler area, The Entertainer's Arts & Craft table and a Toys R Us Outdoor Fun area.
All proceeds made on the day between 10am and 4pm will be split equally between the two charities.
Nikki North, facilities manager at St Marks, said: "It promises to be lots of fun for all of the family, with something for all ages to enjoy. I am always amazed by the generosity of people in Lincoln and hope that we can help to raise lots of money for both charities whilst also creating a fun day for our shoppers."
Judy Spence, Area Fundraising Manager for Macmillan Cancer Support added: "Macmillan is dedicated to making sure no one faces cancer alone but we can't do it without the support of companies like St Marks or the incredible generosity of members of the public.
"The fun day is a great way of raising awareness of Macmillan in the community, ensuring that people know where to go to for support if they need it, as well as raising much needed funds for our services. We are incredibly grateful to them for organising this great day at St Marks Shopping Centre and hope that everyone enjoys all the great activities taking place during the day."
UK Director of The David Sheldrick Wildlife Trust, Rob Brandford commented: "The David Sheldrick Wildlife Trust (DSWT) exists to offer a second chance for Kenya's orphaned baby elephants, whilst securing a safe environment for their rehabilitation back into the wild expanses of Tsavo National Park when grown.
"Our lifesaving work could not be made possible without the continued support of individuals around the world helping us protect Kenya's wildlife and with that we are thrilled to be a part of the St Mark's Charity Fun Day, where we look forward to sharing stories of the lives of the orphaned elephants in our care and hopefully inspire others to take action for the species."