June 11, 2014 10.13 am
This story is over 113 months old
New famous Lincoln skunk in the spotlight for charity
Skunking around: A Lincoln skunk is raising money for charity with the help of her owner.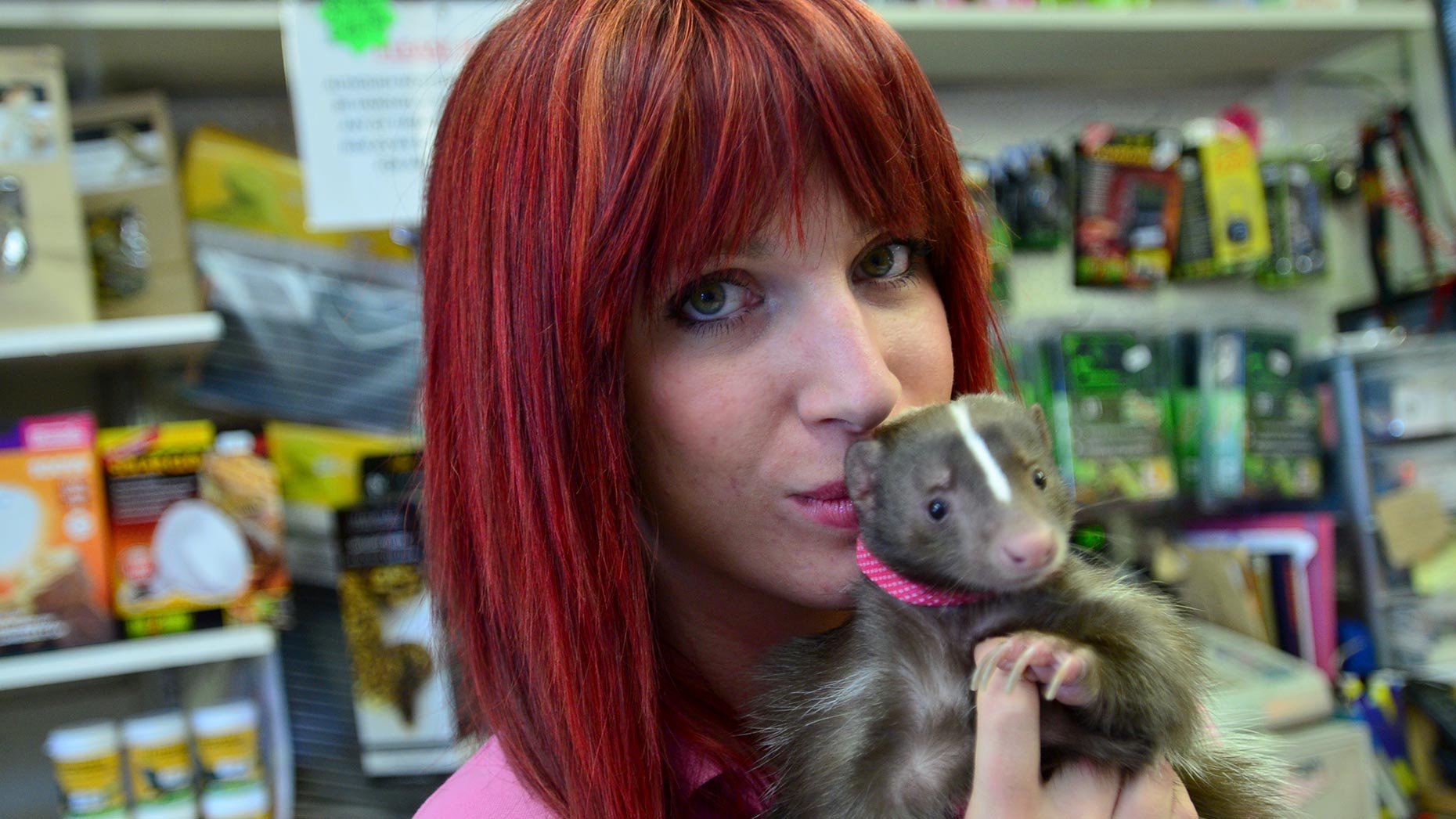 The owners of a Lincoln pet shop were devastated when their world-famous skunk Phoebe was put to sleep in March, but now their youngest is coming into the limelight and gaining a following all of her own.
Lily the skunk (1), owned by Alyss Dickinson from Lincoln Reptile and Pet Centre on Newark Road, has gained thousands of followers on her Facebook page in under a year and is stealing hearts across the globe.
Lily, adopted sister of internet celebrity Phoebe the skunk, was found in a poor condition in a Nottingham pet shop by the Dickinsons.
Now, she entertains her followers with stories, parties and photos on social media and future plans for Lily include charitable donations and fundraisers.
Lily and her owners will be paying a visit to Halfway Home Dog Rescue in order to make her first donation of £50, which she won in a photo competition.
Alyss hopes also to take Lily to visit patients in hospitals and hospices in the future and will continue to greet her local community during her walks around the city.
Alyss Dickinson said:"Phoebe was quite poorly when we got her, and Lily was quite skittish, she didn't like to be handled and wasn't interested at all.
"She hadn't been kept particularly well in the pet shop where we found her. We loved her but we never really bonded with her to start with.
"About five days after loosing Phoebe Lily changed. She became cuddly and affectionate, she let us pick her up comfortably and didn't bite like she had been doing.
"Lily now has followers from all across the globe and even got a letter from a member of parliament a few days ago saying how she loved following her story and the Facebook page put a smile on her face."
While shop owner Alyss is keen to show off Lily and her talents, she also wants to highlight how much work the exotic pets take and how expensice vets bills can lead to neglect.
"Lily's vets bills have amounted to around £1,500. When we first got her she was full of fleas and worms and we have managed to get her healthy.
"We are in contact with the breeder who says Phoebe and Lily's mum is possibly pregnant again.
"Should she give birth to a black and white female we will definitely be having another one."