September 8, 2014 9.15 am
This story is over 109 months old
Two Lincoln paralegals secure training to become solicitors
Promotions: Two Lincoln paralegals at Andrew & Co have secured training contracts to become solicitors.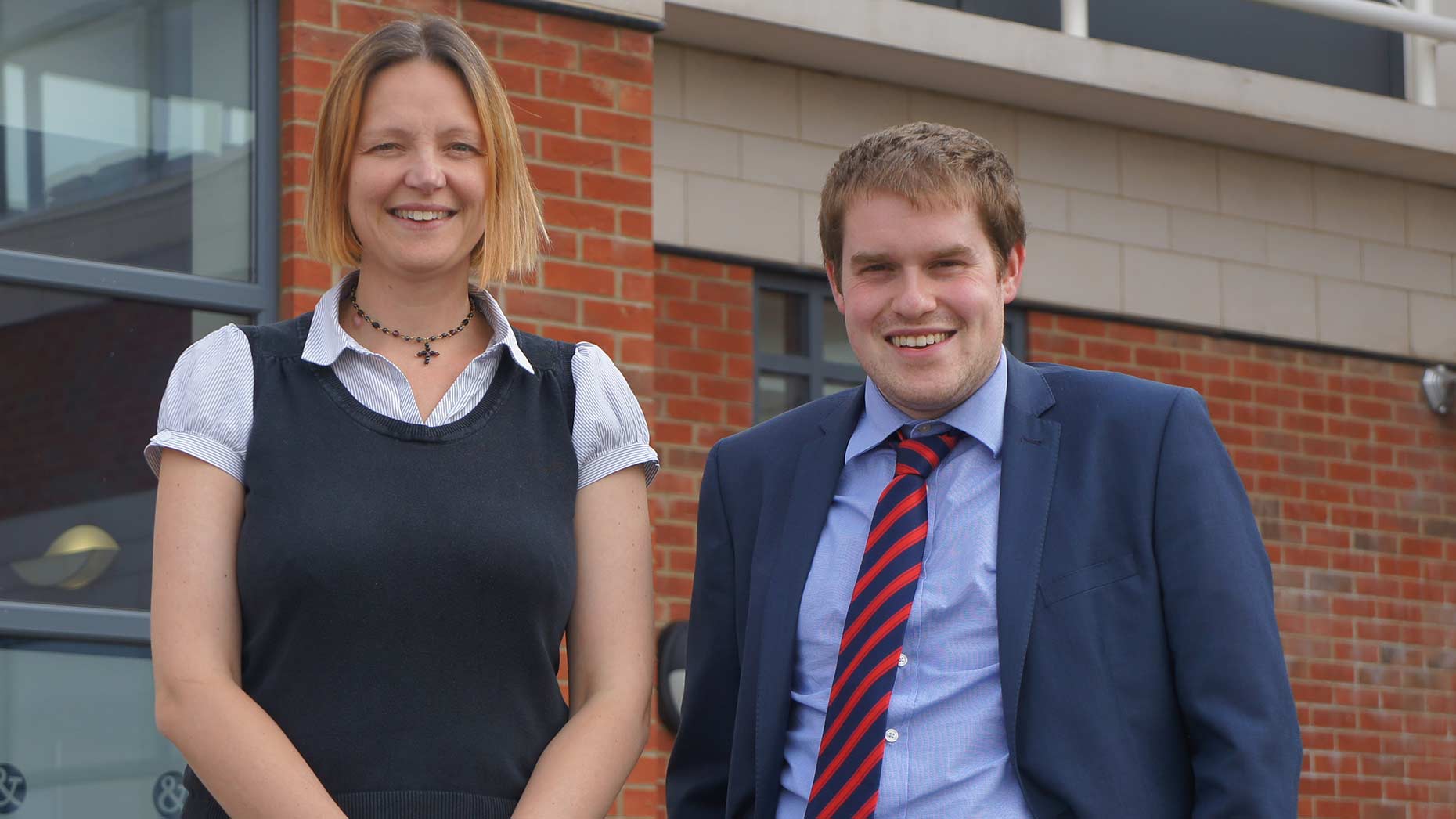 Two employees at Andrew & Co in Lincoln have been promoted to become part of the firm's fully qualified solicitors.
Paralegals Julie Hutchinson and Andrew Tinker have secured a training contract at Andrew & Co after working within the firm's commercial teams.
They will now work in several departments at Andrew & Co to gain experience and improve knowledge, ready to qualify as solicitors in 18 months' time.
Julie Bailey, Chairman at Andrew & Co, said: "Well done to Julie and Andrew who have been offered training contracts to advance their careers and become solicitors.
"Talent is the engine of future growth and at Andrew & Co and we have an active commitment to learning and development. We are always keen to enhance critical thinking and innovation and have a flexible attitude to change."
Julie Hutchinson is a University of Leicester graduate, with a Graduate Diploma in Law at De Montfort Law School followed by the Legal Practice Course at Nottingham Law School.
She said: "I have worked at Andrew & Co for just over two years as a paralegal and am delighted to have obtained a training contract with the firm. I am eagerly anticipating the new challenges and responsibility that comes with them.
"Having worked in the commercial property team during my time at Andrew & Co I am looking forward to gaining invaluable experience, especially in other commercial departments, in order to further my career as a successful solicitor."
Meanwhile, Andrew studied Law at the University of Lincoln before completing the Legal Practice Course at Nottingham Law School taking interest in civil litigation, employment and personal injury and conveyancing.
He said: "After 15 months as a paralegal in the Company Commercial team at Andrew & Co, I can't wait to start my training contract with the firm. It will give me the opportunity to gain experience in a range of different areas of law, as well as hone the skills required to become a good solicitor."