Lincoln Station Road works ahead of schedule after petition
Works gather speed: Works to Station Road in North Hykeham are ahead of schedule with extra recourses on site.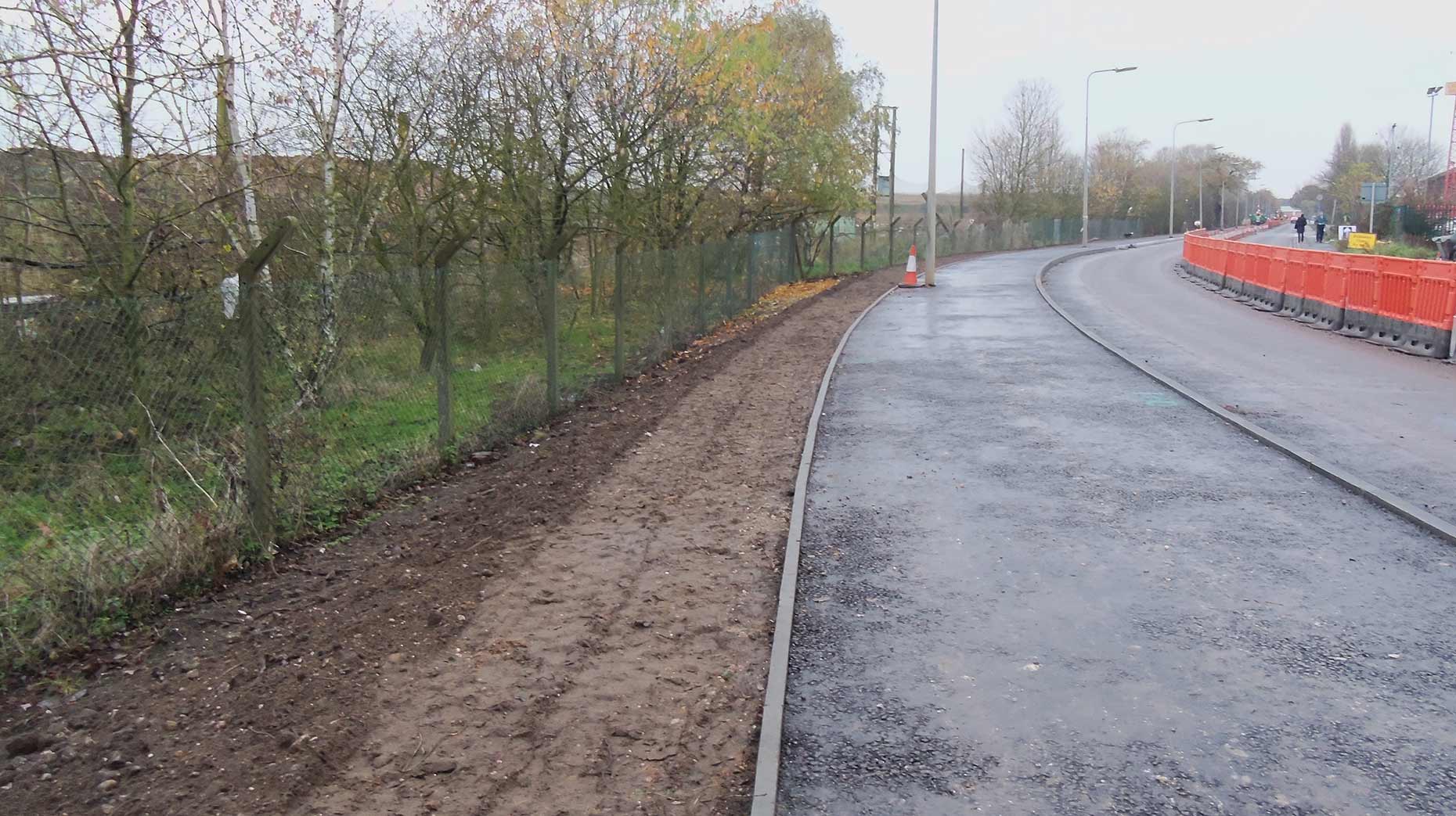 Work to develop a new footway and cycle path along Station Road in North Hykeham is progressing ahead of schedule, after businesses reported losses of thousands.
As previously reported, Station Road was set for 16 weeks of work to develop a new footway and cycle path.
The work, which began in October, has resulted in a strict one-way traffic management system due to its proximity to the railway crossing.
Businesses and local residents created a petition demanding a review of the work and its impact.
Among businesses affected was Lindum Construction, which operates from its base on Station Road. The company reported around £300,000 in losses since the work began.
Councillor Richard Davies, Executive Councillor for Highways and Transportation at Lincolnshire County Council, said: "We would like to apologise for the significant impact these works are having on businesses and residents in the area.
"Please be assured that we are working with the contractor in seeking every possible way to minimise the impact and complete the works as quickly as possible."
Due to extra resource from Eurovia Contracting, the number of construction gangs on site increased from three to five earlier this month, before starting work on another project. Since November 15, workers are on site seven days per week.
The scheme is now 40% complete, despite being only five weeks into the schedule. The site has now been cleared, 95% of the drainage work has been completed and 65% of kerbing has been installed.
In the next two weeks, new street lighting will be erected, which will allow final surfacing of the new path to progress.
Work has also started on footway improvements being provided by Persimmon Homes as part of their housing development on the former Lincoln Castings site.
Eurovia Contracting, which is working on both schemes, is endeavouring to ensure that both schemes will be completed within the same timescale.
Councillor Richard Davies added: "Work is continuing to progress well, with the impact of seven day working arrangements clearly visible with what is being achieved on site.
"Subject to the continuation of moderate weather conditions, we are confident that work will be completed ahead of the original schedule."