Man arrested over "offensive" leaflets distributed in Lincoln
"Disgusting": Residents in Lincoln have received a batch of "offensive" leaflets. Police have arrested a male in connection with the incident.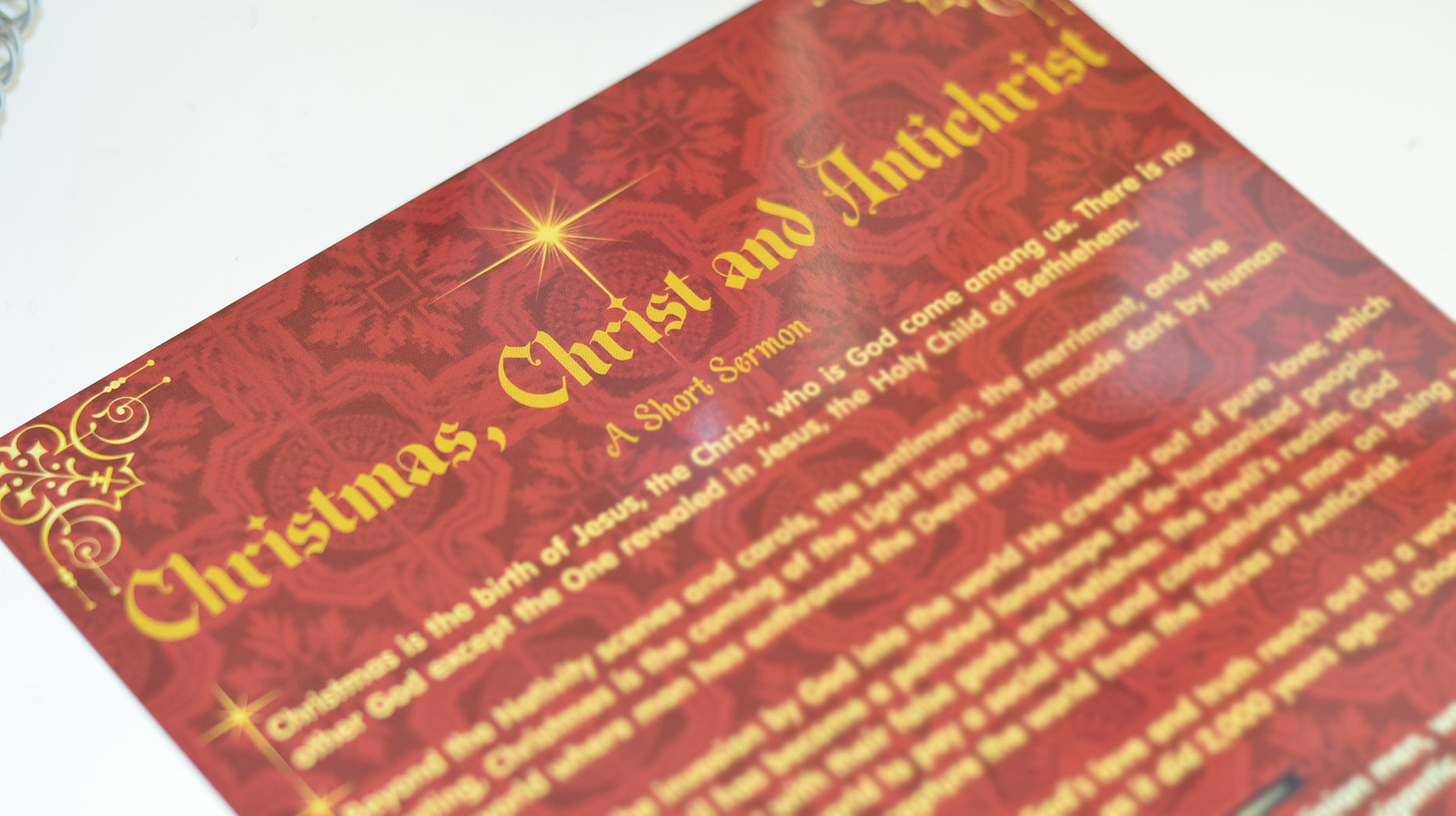 A man aged 51 has been arrested on Chelmsford Street in Lincoln on suspicion of distributing malicious leaflets in the city.
Lincolnshire Police had received reports of a man, in Monk-style dress, posting the flyers titled Christmas, Christ and Antichrist around the Sincil Bank area of Lincoln on Monday, December 1.
Officers attended a number of residential areas of the city and are investigating under incident number 149 of December 1.
Meanwhile, residents of Lincoln have spoken out in "disgust" as the "offensive" leaflets representing anti-gay, anti-military and anti-abortion views, among other topics, were posted through letter boxes.
The leaflets, to which no one church has claimed responsibility for, says the world is "the Devil's realm" and makes controversial references to various religions, homosexuals and "Western man".
It's not the first time leaflets that cause offence have been distributed in Lincoln. In September 2014, anti-gay flyers were handed out in the city centre ahead of the annual Lincoln Pride festival.
The recent batch refers to British and American "military gangsters" that are "hailed as heroes".
It also states: "Homosexuals, like vampires in their insatiable lust, prey upon youths, as they conspire to create more of their own kind.
"The pale, pathetic world of lesbianism de-feminises women and makes demonic mockery of true womanhood."
Throughout, the text repeats "Cries out to heaven for vengeance" and states "Western man and his fanciful ideology of "evolution" flatters himself that he and his society is getting better all the time."
Local resident Thomas Oflanagan said: "I think it's disgusting that people feel free to give away these things of hate. We have received something similar before and it's just disgusting.
"They are just promoting hate and not just homosexuality but religions and things about our British troops in there as well. It's just horrible."
Anyone who received a leaflet in Lincoln should contact Lincolnshire Police on 101, quoting reference number 149 of December 1.