December 4, 2014 7.58 pm
This story is over 91 months old
Top 10 stalls to visit at Lincoln Christmas Market
Something for everyone: Here are our top picks from over 200 stalls to visit at the Lincoln Christmas Market 2014.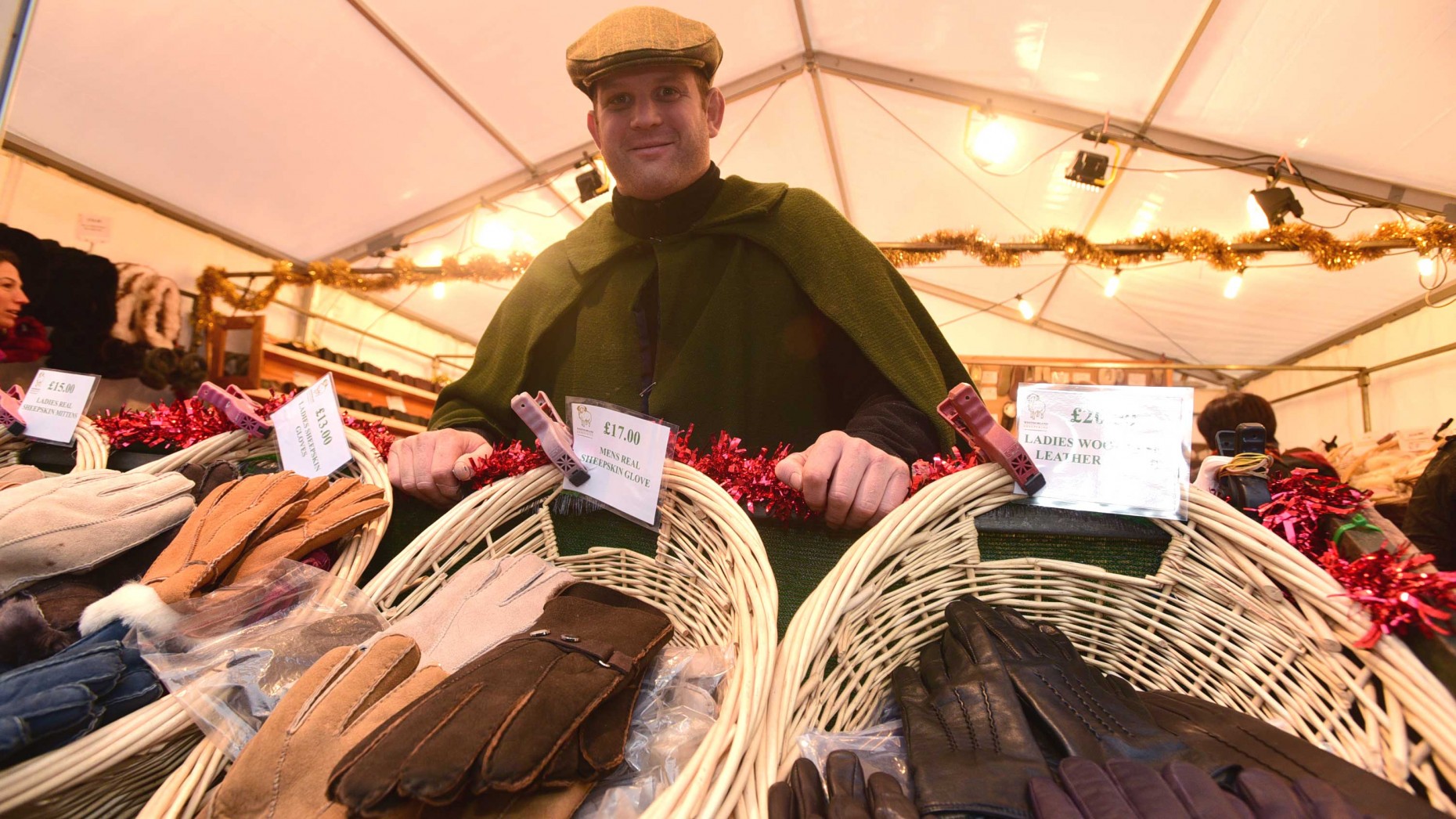 There are over 200 stalls to visit at the Lincoln Christmas Market 2014, so finding the prefect gift for loved ones or a little treat for yourself shouldn't be too difficult.
All stalls are worth at least a little glance over, however if you're looking for a more comprehensive guide to the stalls, look no further than The Lincolnite's favourites this year.
Also see our Lincoln Christmas Market Superguide
ScandiGifts
Location: Lincoln Castle
If you're looking for festive decorations with a traditional and homely feel, this little stall is ideal. From jumping reindeers to snowflake and angel tree decorations, you are bound to find a cute, homemade accessory to adorn your home in over Christmas. Many items are priced under £5 too, so hardly breaking the bank.
Westmorland Sheepskin
Location: Lincoln Castle
Those seeking warmth and luxury in the cold winds of uphill Lincoln should make a beeline for this leather and sheepskin stand. The double size tent features an array of clothing and accessories ideal for winter, using the likes of the softest sheep wool. You'll find belts, gloves, hats, slippers or even a rug and more.
Bubbles Inc
Location: Lincoln Castle
One for the kids! Perfect stocking fillers for Christmas for less than £20, take your pick of various bubble machines or wands to make a variety of patterns or even colours. We love the giant bubble wand and smoke bubble machine!
Traditional German Sausage
Location: Union Road
Feeling peckish while wandering around the market? One great food stall to check out is the this German sausage stall. Choose from a few different types of sausage, all of which are a generous size, in a bap with the option of Sauerkraut (pickled cabbage) and condiments – yours for £4.50. Plus, you get to watch them cook on a rather interesting contraption.
Handcrafted Christmas Wreaths
Location: The Lawn
Keep an eye out for this small table stand near the tropical house in The Lawn. Take your pick from a variety of indoor and outdoor Christmas wreaths, all handmade and all less than £15.
Giftsfromhandpicked
Location: The Lawn
If you need a few stocking fillers, or fancy a little something for your own home, this local stall is perfect! Door signs, musical rulers, hand warmers and more little trinkets, the offerings are bound to raise a smile, and all at reasonable price points too!
The Continental Bakery
Location: The Lawn
No-one will be able to not stop and marvel the sheer size of the baked goods on offer here. Everything is supersized! £1.50 glazed doughnuts to cheese bread buns, carrot cake and Oreo muffins, your mouth will be watering. Definitely a good sharer treat or something to tackle over a couple of days, or you may end up feeling sick!
Forked Up Art
Location: The Lawn
Always losing your glasses? Stop by this tent to grab yourself an eye catching glasses stand! Animals and sports themes are the most popular. If you don't need glasses, admire the art made out of cutlery – the frames are particularly nice.
Westgate Academy Year 6 Enterprise Stall
Location: Westgate Academy
Amongst the tabletop stalls in the primary school, one is selling a variety of Christmassy items made by a large group of year 6 pupils from Westgate. The children made baubles, candles and more, and are taking it in turns to sell each item. At just a couple of quid, go show the entrepreneurs of the future some support!
Polyfields
Location: Westgate
Follow your nose to the citrusy smells of the Polyfields stall. This marquee sells fragrances, potpourri, garlands and other little accessories, all made from dried furit like oranges, and spices such as cinnamon. Perfect Christmas scents.