January 6, 2015 4.15 pm
This story is over 106 months old
Community services suspended as Lincolnshire hospitals spend second day on 'black alert'
Winter crisis: Hospitals in Lincolnshire have been forced to declare 'black alerts' due to extra pressure, and services have been diverted to cope.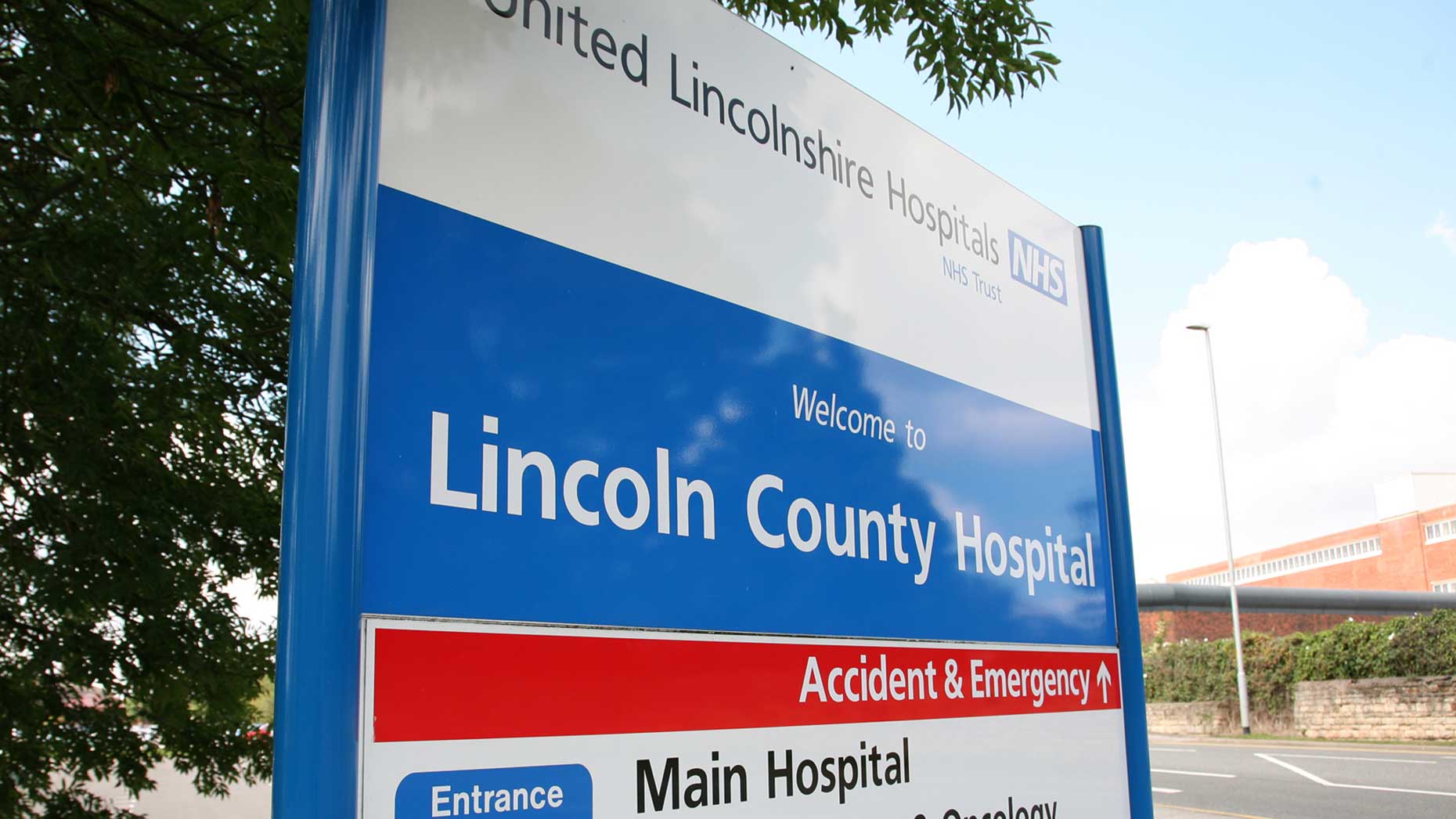 The trust which runs Lincolnshire's NHS community health services has suspended all normal activity in order to support hospitals, as they spend a second day under 'black alert'.
Hospitals in Lincolnshire including Lincoln County Hospital have been forced to declare 'black alerts' due to extra pressure – the highest level of alert which usually means bed capacity has been reached.
The wait at Lincoln County Hospital's A&E department at the time of writing is up to three hours.
During the Christmas period, the NHS in Lincolnshire joined hospitals across the country in appealing to patients not to visit A&E unless their condition is serious or life threatening.
A&Es in Lincolnshire have seen increases of up to 37% in the number of attendances over the last few days, says the United Lincolnshire Hospitals Trust.
Director of Operations, United Lincolnshire Hospital Trust Michelle Rhodes said: "Since Christmas, the whole of the NHS in Lincolnshire has faced significant demand on our services. We have a high number of very sick patients on our wards with complex health needs.
"In the 14 day period over Christmas and New Year, ULHT admitted 2,708 people, which is 583 more than the same period last year.
"The quality and safety of patient care is the trust's number one priority. To help us concentrate on the patients with the greatest health needs, we are postponing some planned operations.
"This allows us to increase the number of available beds for our sickest patients and draft in doctors and nurses onto the wards. A&E remains open as usual but is very busy.
"We ask people to only attend A&E with serious or life threatening illnesses and to seek alternative support for ongoing problems or minor injuries. Those who attend with minor conditions will still be treated, but potentially will have long waits."
People in need of non-emergency treatment can use the NHS 111 number which is available 24 hours a day and is free to call.
In Lincoln, patients can also use the Walk-In Centre at 63 Monks Road and book an appointment on 01522 528153. The centre is open from 8am – 8pm, seven days a week.
Community services suspended
Lincolnshire Community Health Services Trust say they have suspended some activity in order to support colleagues in acute hospitals, ambulance trust and social care.
Sue Cousland, Chief Nurse and Director of Operations for Lincolnshire Community Health Services NHS Trust, said: "LCHS has suspended all normal activity and non-urgent work until further notice.
"This is to ensure patients receive appropriate care from experienced community nurses wherever they may be in the system currently.
"Our out of hours service, which is linked to NHS 111, operates when GP services are closed and they have experienced unprecedented levels of activity, seeing an additional 1200 patients over a 5 day period.
"To cope with this we have put additional GPs and nurse practitioners into the service and have deployed an additional 4 cars for home visits.
"Senior staff from LCHS have been working on all 3 acute hospital sites since Boxing Day and will continue to do so until the current level of activity returns to normal.
"New areas of practice are also being explored with colleagues in the mental health trust and ambulance service to ensure patients receive appropriate clinical care in the right setting."
Patients waiting in corridors
The extra demand from patients has increased pressure on staff at hospitals across the county and waiting times of around 5 hours have been reported.
Patient Dean Stimpson said: "I had to sleep in corridor in A&E until they could get me a bed; in the end they opened an old ward which I think was Bailgate. The staff were great though. I really felt sorry for them, just so many beds blocking and people coming in drunk.
Nicky Irving said: "I had to go to Lincoln A&E with my son on Saturday night couldn't fault the staff at all they did an amazing job but I then had to travel to Boston and my son had to have an operation so in all under the circumstances they can only do their best and my son and I were looked after well at Boston"
Tracie Griffiths said: "My dad got rushed into hospital on New Years Day by ambulance. Whilst we cannot fault the service and treatment he received, he was released yesterday but we were told that he is by no means fit & healthy, and a few years ago would have been kept in until fully recovered, but they just have not got the beds or staff to do this anymore."