Young entrepreneurs prepare for Lincoln Waterside trade-off
Young entrepreneurs: Lincolnshire's business talent will showcase their ideas at a special event in a Lincoln shopping centre.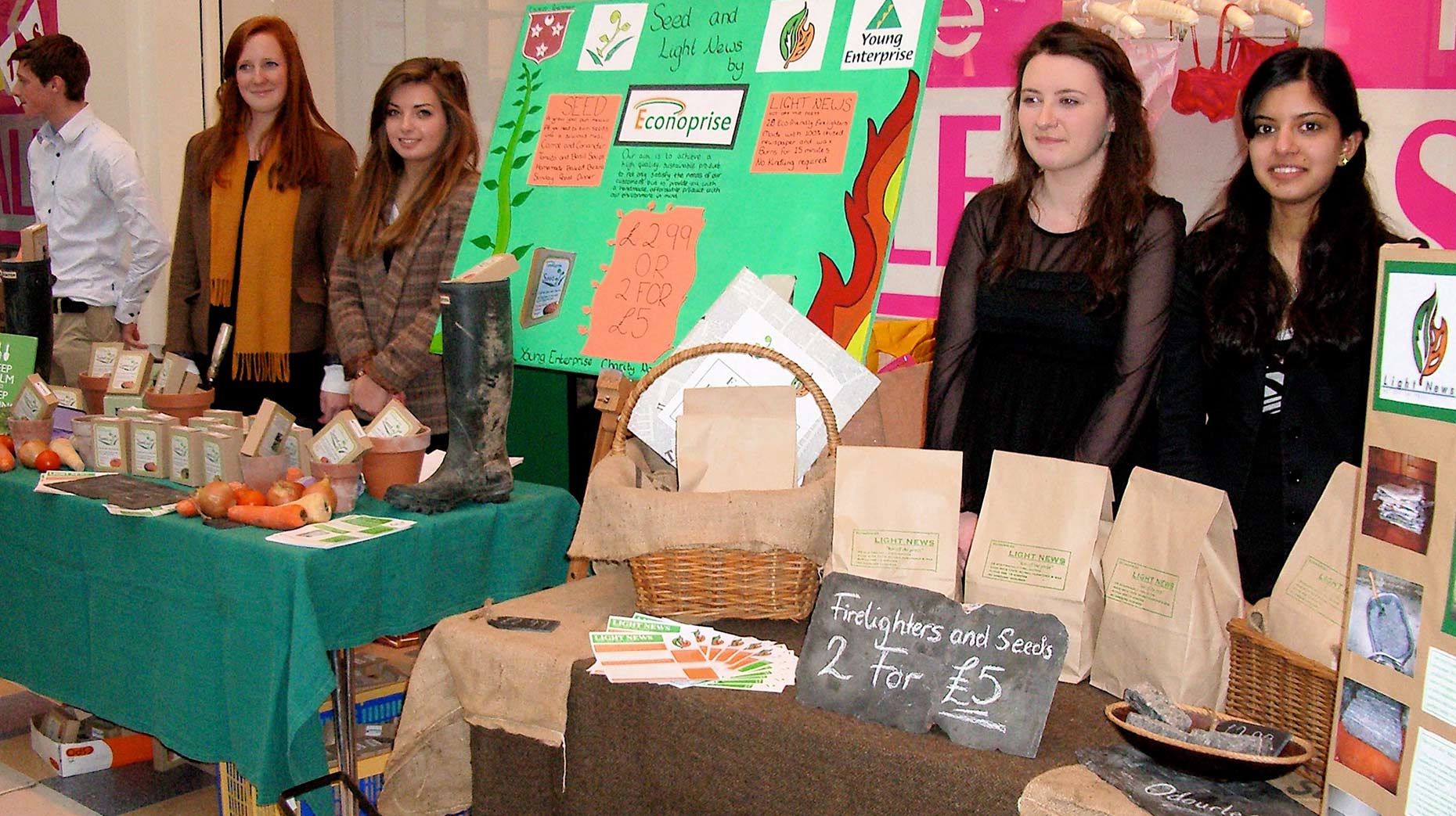 Almost 200 of Lincolnshire's young entrepreneurs are gearing up to host an educational trade event at Waterside Shopping Centre in Lincoln.
The annual Young Enterprise Trade Fair will take place on Saturday, January 31 from 9am to 5.30pm on the Waterside level of the centre.
Sixth formers will man their stands, displaying a unique range of products including: Cupcake Socks, homemade scented candles, designed and printed t-shirts and a range of Valentine's Day or Mother's Day gifts.
Chantelle Henderson, Marketing Coordinator at Waterside Shopping, said: "Young Enterprise is a great charity, and we couldn't be happier to support them and our county's young business people.
"We hope that our shoppers will take note of the one-of-a-kind products Lincolnshire's young people have to offer – hopefully boosting their confidence so that they continue on the path of creating new products and growing their own businesses."
As part of the day, awards will be given Best Trade Stand, Best Trade Stand Runner Up and Best Product.
Members of the local business community, including Waterside's operations manager, will judge and select the winners.
Local schools set to attend include Lincoln Minster School; Lincoln's The Priory Academy LSST; Branston Community Academy; Queen Elizabeth's High School from Gainsborough; Boston High School; and Grantham College, plus others.
Also among the schools confirmed to take part is William Farr C of E Comprehensive School in Welton, Lincoln.
Marcus Matthews, a Year 11 student from the school and Managing Director of Young Enterprise company, Sixth Sense, said: "We all really enjoy working as a team. We've all gained confidence and have developed our business skills through our involvement in the Young Enterprise Company Programme."
Fellow student and entrepreneur, George Benton, MD of YE company, Little Box of.., added: "Participating in Young Enterprise has taught me the importance of organisation and also business skills you do not learn in the classroom, and we're all really looking forward to setting up in the Waterside for a day of real-life trading!"