May 26, 2015 3.20 pm
This story is over 102 months old
More videos show party and clashes with police at Twyford Woods illegal rave
Rave footage: A series of videos show from multiple angles the scene of the illegal rave which took place broken up by police at Twyford Woods.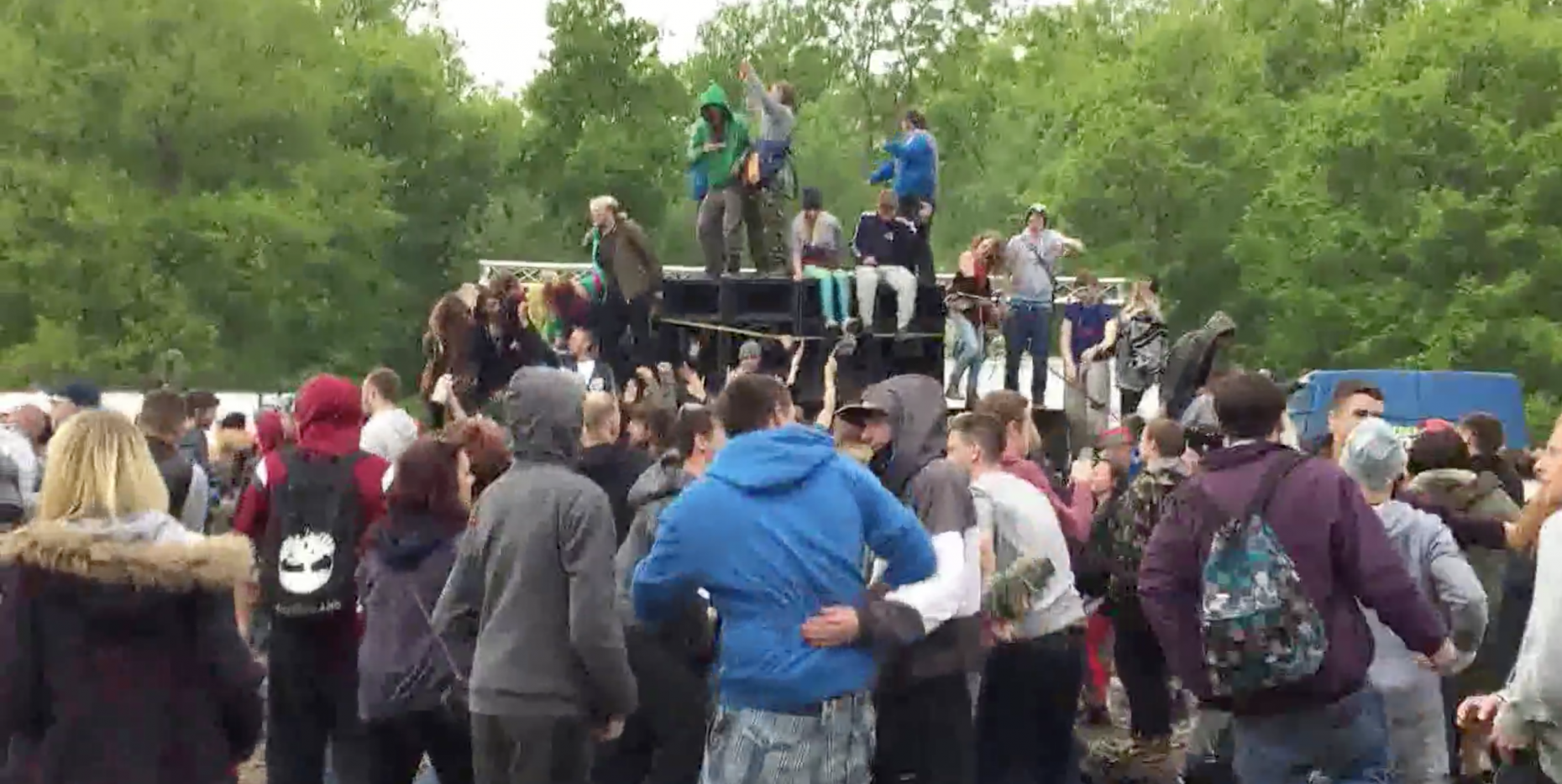 A stream of videos are surfacing in the aftermath of a large illegal rave at Twyford Woods in Lincolnshire, many revealing violent clashes and action from police officers.
The 24-hour rave off the A1 saw 43 people arrested, and 13 charged with a range of different offences.
The Forestry Commission, who own the land, have confirmed that the clear-up operation will cost thousands of pounds.
A Forestry Commission spokesperson said: "This unauthorised event disrupted neighbours' lives, endangered road users, led to injuries, and frightened farm animals and wildlife.
"The damage and mess it caused is heart-breaking, and is going to cost the taxpayer thousands of pounds to clear up: money which would be better used to manage and improve the forest for everyone's enjoyment.
Police involvement began in the evening of Saturday, May 23. Despite around 200 of the crowd pelting officers with bottles and other items, the event was brought to a close on Sunday, May 24.
Three police officers and a police dog were injured in clashes with the crowd.
At its height, the event is thought to have been attended by around 1,000 people.
The event was organised under the branding UK Tek 2015. The Facebook group Legal Teknivals in the UK wrote after the rave: "What an eventful party! Respect to all the ravers and the rigs that kept the party going against all odds!"
Raw footage was released previously by local film maker Chris Shaw, showing people throwing missiles at police officers.
Videos contain strong language from the start. Viewers' discretion is advised.
Additional films show the scene at the rave before police arrived. Hundreds of revellers appeared to gather around three sound systems and stages.
Police from a partnership of neighbouring forces were filmed in attendance with at least 12 riot vans.
Physical action was taken by police in response to the rave. One man was captured on video as he was restrained by a police officer.
Those posting videos on YouTube titled footage under 'police brutality', with films showing officers' retaliation to the crowds.
Others marched against police blockades, attempting to force them back.
Some stages were relocated in an attempt to continue the event.
Police search for owners of seized property
As part of Lincolnshire Police's criminal investigation, officers are searching for the owners of vehicles and equipment which have been recovered at the rave.
Anyone wishing to enquire about seized property should call 101 and quote incident 446 of May 23.
Officers will ask for full names, date of birth, contact address and details of the equipment or vehicle recovered.