June 1, 2015 5.04 pm
This story is over 101 months old
Motorists unconvinced as Canwick Road re-opens on schedule
Project ends: After five months of traffic jams, diversions and road closures, a revised Canwick Road has finally opened in full to motorists.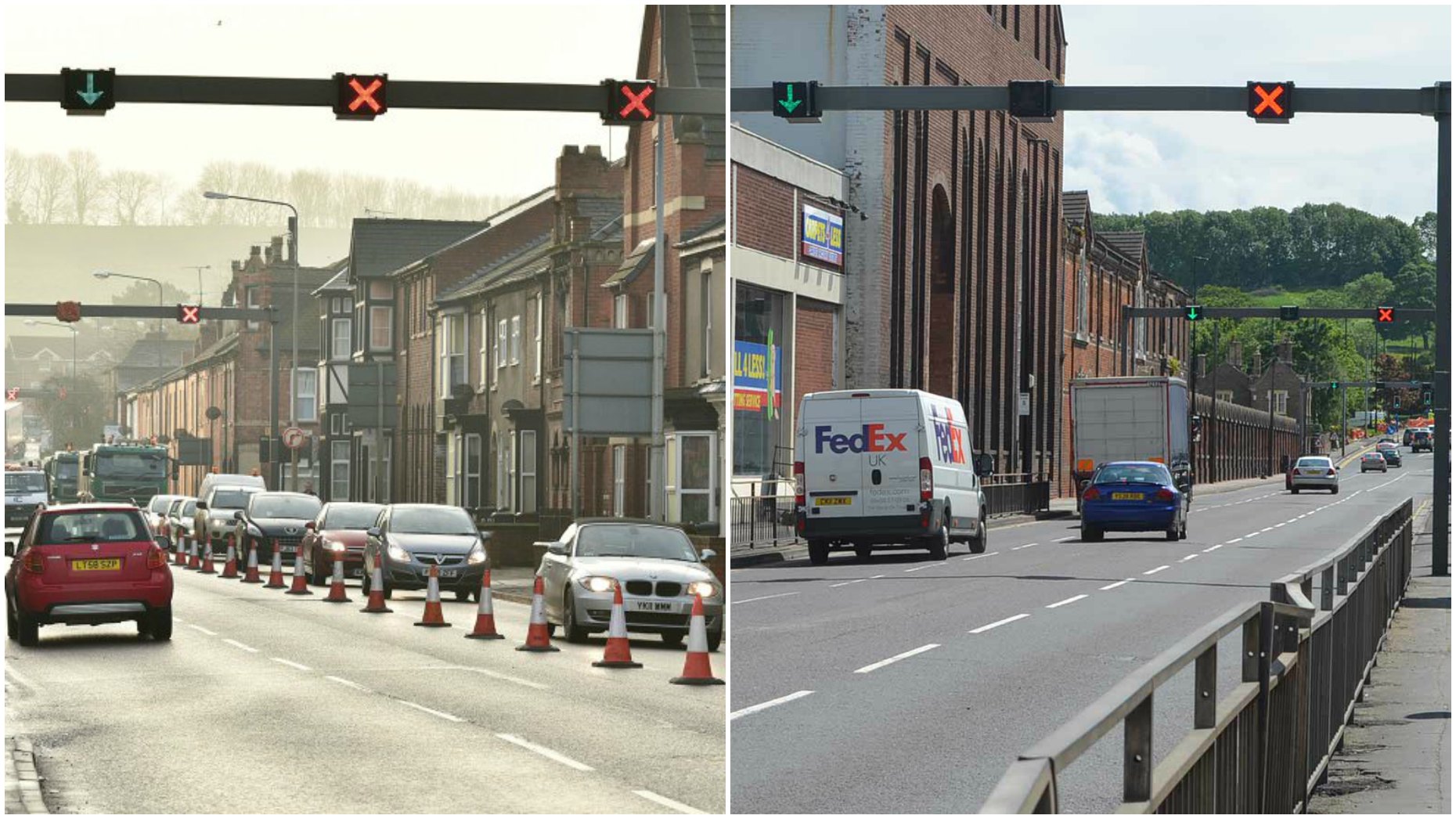 After five months of traffic jams, diversions and road closures, an improved Canwick Road has finally opened in full to motorists.
The £5 million Lincolnshire County Council scheme, originally estimated to cost £4.5 million, is hoped to improve traffic flow and pedestrian safety.
Work has been carried out to ease congestion by introducing wider lanes along Canwick Road and on the approaches to the South Park Avenue junction, dedicated turning lanes and improved junction layouts.
Finishing touches are also being put to some of the new facilities for pedestrians and cyclists, which should be completed later this month.
These include the combined foot and cycleway on Canwick Hill, a new toucan crossing across the junction at Canwick Road and Washingborough Road and a subway which has been created at the South Park Avenue junction linking the area to Cow Paddle common.
The Canwick Road improvements are part of a wider county council scheme to improve access for people travelling through and around Lincoln. These works also include the East-West Link Road and the Lincoln Eastern Bypass.
On the first day of the road reopening (June 1), the improvements have received a mixed reaction from motorists and locals on social media.
A positive early report came from Cheryl Skinner, who said: "A great drive home from work this morning, all looks lovely."
Chris Long-Melton echoed this view, adding: "The roadworks seem clearer – junction looks well set out."
However, others had more negative responses to the road works, and suggested that the work was still not complete.
Andy Rogers said: "I think their definition of 'finished' may be a hugely different one to mine!"
Lee Clarke said on social media: "Going into Lincoln the lanes are the same as prior to the months of traffic the slip road off to South Park needed to be extended. People may think it's better but layout is the same."
Stuart Stacey added: "No box painted at the end of South Park yet. Made it very difficult to get out."
Executive Member for Highways and Transportation at Lincolnshire County Council, Richard Davies, said: "As shown today when the tidal flow system was brought back in use for the first time since we started the works, the improvements to the Canwick Road area have helped to alleviate congestion in an area which was known to be a pinch point for traffic through the city.
"Under the one scheme we have been able to address a number of issues including congestion on Canwick Road and the need for better pedestrian facilities.
"What this project really shows is that we can do major road works on what is probably the busiest road in Lincoln very effectively.
"Doing the majority of the most disruptive works overnight has prevented us from having to close this major road at peak times and has enabled us to complete the project in just five months.
"The cost of the works did go up slightly as often does with this type of project due unforeseen costs and the additional traffic management required enabling us to complete the scheme in as little time as possible."