July 2, 2015 4.56 pm
This story is over 81 months old
Traders dispute Lincoln Castle shuttle bus termination
Bring it back: Traders say that the county council should have advertised the Lincoln Castle shuttle bus more to make it work.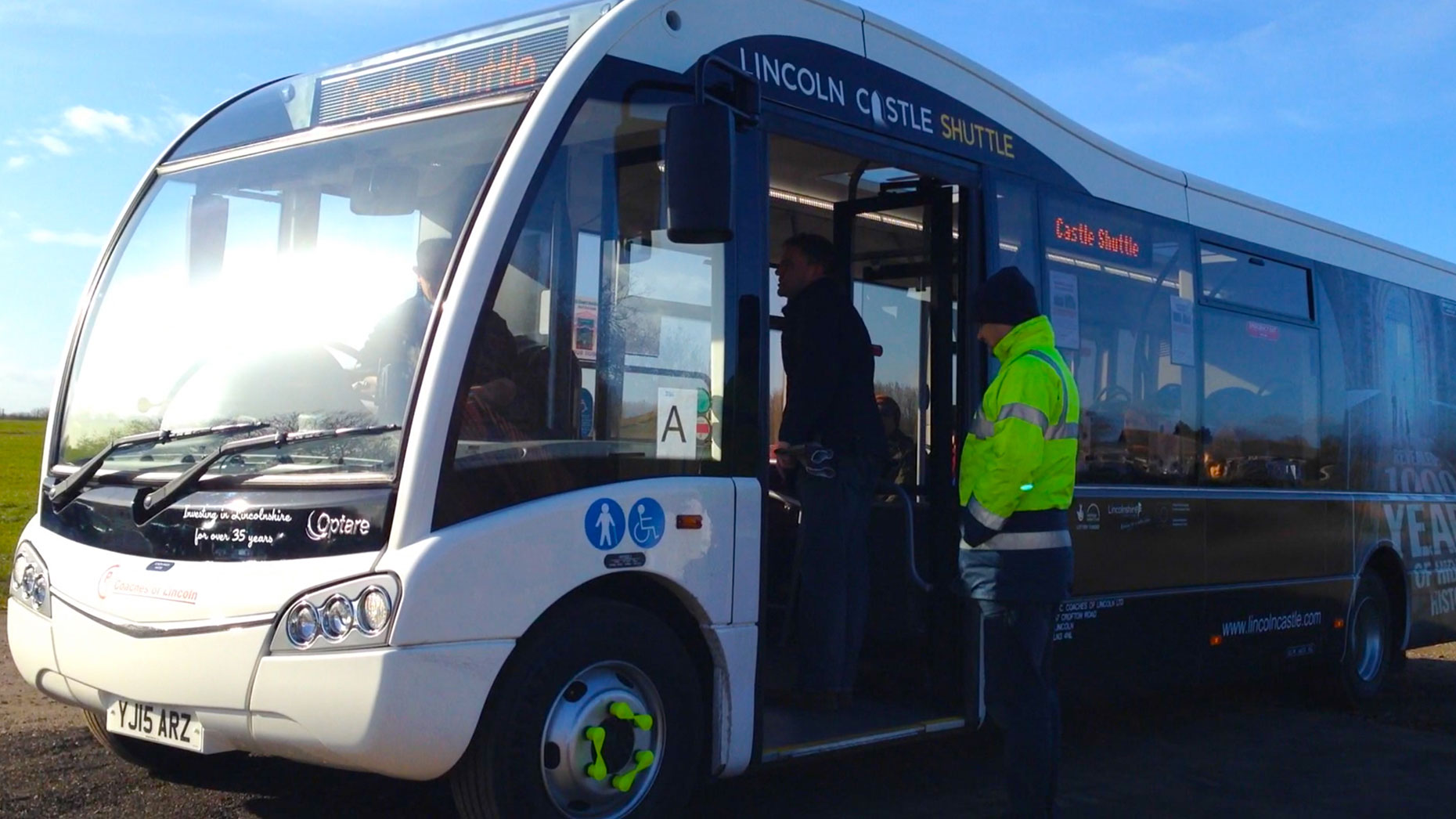 Uphill traders in Lincoln are unhappy at the announcement that the Lincoln Castle park & ride service will stop, arguing it should have been better advertised so that it could become a permanent fixture.
As previously reported, the Lincoln Castle shuttle service will be discontinued in October due to low demand.
While the service is predicted to have cost Lincolnshire County Council £252,000, some 817 cars use the service in April and May, generating £4,902 in ticket sales.
It uses branded buses operated by PC Coaches of Lincoln, to pick up visitors from Whisby Garden Centre and drop them off at Newport Arch. Tickets for the park & ride service are £6 per car and run every 15 to 20 minutes.
Linda Wardale, Chairman of the Bailgate Guild and owner of Yellowbellys of Bailgate, says several uphill traders are noticing customer numbers drop, and a consistent park & ride is needed.
"Several of us have noticed a drop in our customers. A lot of them live out in the villages and if they can't get in and can't get parked or use the one hour parking slot, they're going to go elsewhere.
"It's a shame that the park & ride is going because if it was better promoted and had better signage so people know where it is, then it would be better used by visitors.
"We have had people coming in saying 'We didn't know there was a park & ride, otherwise we would have used it' or 'We tried to find the park and ride but couldn't find it' so they ended up coming up here and parking.
"I think that there should be a permanent park & ride and that it will help businesses. It's a shame that they are going to stop it."
Paul Wheatley, group manager economic development at the county council, said: "Since launching, the shuttle service has received coverage in the local media, been included in our advertising materials and been widely promoted both online and through social media.
"The service was only ever intended to run until March 2016 to help manage the impact of the castle re-opening and the Magna Carta celebrations.
"However, with the city centre car parks coping well with the increased number of tourists, people seem to be finding it more convenient to use these facilities instead.
"So, we've decided to end the service after the busy summer season.
"In light of this, spending tens of thousands of pounds on additional advertising just doesn't make business sense, particularly at a time when the council is having to deal with reduced funding.
"Of course, if local business do see the service as a benefit, there is nothing to stop them approaching PC Coaches to discuss ways of extending it themselves.
"We're surprised that Yellowbellys has seen a drop in trade; the anecdotal evidence we've heard suggests that many businesses have seen a significant boost from the increased number of people visiting the area."