November 20, 2015 4.03 pm
This story is over 73 months old
Riseholme College celebrates opening of new Lincolnshire Showground campus
Grand unveiling: The first phase of the new Riseholme College campus at the Lincolnshire Showground has been officially opened.
The first phase of the new Riseholme College campus at the Lincolnshire Showground has been officially opened after an investment of £13 million.
The new 10-acre campus welcomed its first cohort of students in September as an addition to Bishop Burton College's current Riseholme campus.
As work steams ahead on phase two of the project, special guests, staff and students celebrated the first of many milestones and a plaque commemorating the opening was unveiled by Member of Parliament for Gainsborough Sir Edward Leigh on Friday, November 20.
The college's £24.5 million vision is expected to reach completion in time for September 2016.
Part of East Yorkshire-based Bishop Burton, the development is the first new agriculture college to be built in 50 years, and will play a key role in the continued development of land-based studies in the county and beyond.
Around 350 further education students are making the most of facilities at both the Riseholme and the Showground campus, with a shuttle bus transporting them between sites as required.
The phase one build began in October. It includes an innovation centre featuring state-of-the-art teaching resources and precision technology, an animal management unit and engineering workshops.
It was made possible after a bid for £6 million of grant funding was secured from the Skills Funding Agency Capital Investment Fund.
Together with phase two, the scheme will house labs, workshops, animal units, a farm and halls of residence for students, taking up around 3,500 square metres of land.
Combined, the two campuses will engage over 450 local businesses in skills training within two years.
Jeanette Dawson OBE is the chief executive and principal of Riseholme College.
She said: "When the students came here in September they were really excited and there was a real buzz.
"The next few years are about securing the future sustainability for agricultural education in the county.
"It's important to supply the industry with the next generation of skilled workers, and do that locally. I think we have to build that up a bit.
"It's also really important we continue our work in applied research and play on a national stage. We need to bring Lincolnshire into the national frame again. It's a modest county."
Sir Edward Leigh, MP for Gainsborough, said: "It's a very exciting project and it's going to be one of the premier agriculture colleges in the country.
"We are the premier agricultural county. Some 85% of our output is driven by agriculture, therefore we should have a premier agriculture college – and this is what we've got here.
"It's going to add a huge amount to our local economy. The buildings we're sitting in are absolutely fantastic and it's not often in Lincolnshire you'd get such an amazing development."
Question mark over Riseholme Park
The college plans to continue its educational provision and facilities at the current Riseholme campus until at least 2020, when its lease with landowners the University of Lincoln expires.
This week it was revealed the university is planning a multi-million pound redevelopment of the campus – including 750 new homes.
A local farming trust and the Skills Funding Agency have raised concerns over the potential loss of land and a farm on the site.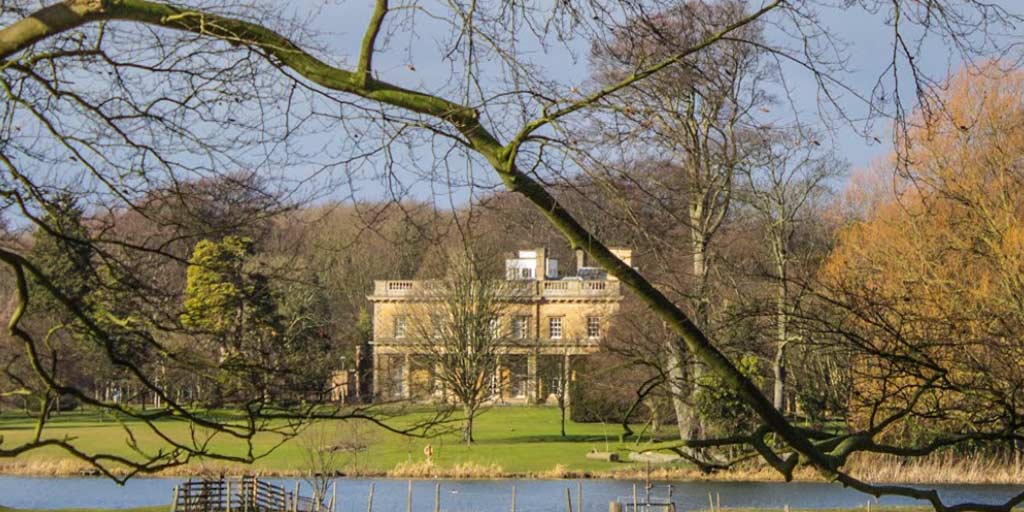 Principal Jeanette Dawson, said: "We've only ever had an eight year lease as tenants of the university. Everybody who knows that campus know it needs investment, it's not fit for purpose for young people to be learning.
"We wanted the freehold or a longer lease, but the university turned that down. It was unclear why. Of course it's in the public domain now.
"There is none the less dispute over whether they are entitled to do that, but the dispute is not with us. It is with the Skills Funding Agency of England, who believe it's a further education asset, and local landowners who are part of something called the Riseholme College Farm Trust.
"They want to safeguard parts of it including the farm. I understand the need for new housing but I think we need to remember one thing – never again in this country will there be funding for any college to buy a farm.
"There will never be that opportunity again. The way I see it, once it's lost, it's lost for good."
Sir Edward Leigh added: "Riseholme Park is a complex negotiation which is ongoing with the university. I've always supported Jeanette here. The college is in my constituency, the university is not.
"I'm not against the university, I think the university is fantastic but I think it needs to take a broad mind.
"They are in the public sector, they work for the public and they should not be building little empires, they should be doing what's right for the county and what's right for the county is this county has a farm.
"Farms are incredibly expensive to buy. Nobody in the treasury is suddenly going to allow you to spend three or four million pounds on buying a farm in five years time.
"There's nothing wrong with new housing, but if you got a well-established agriculture college which is part of an industry which creates 85% of the output of the county, you can't have a college without a farm. You can't learn about farming in a schoolroom.
"I will support the college but ultimately government will have to arbitrate. I hope there'll be a way forward and this college has a farm."