Prolific Lincoln burglar who stole watches worth £57k jailed
Burglar jailed: A burglar who stole £57,000 worth of watches in a smash and grab raid on a city centre jewellery shop has been jailed.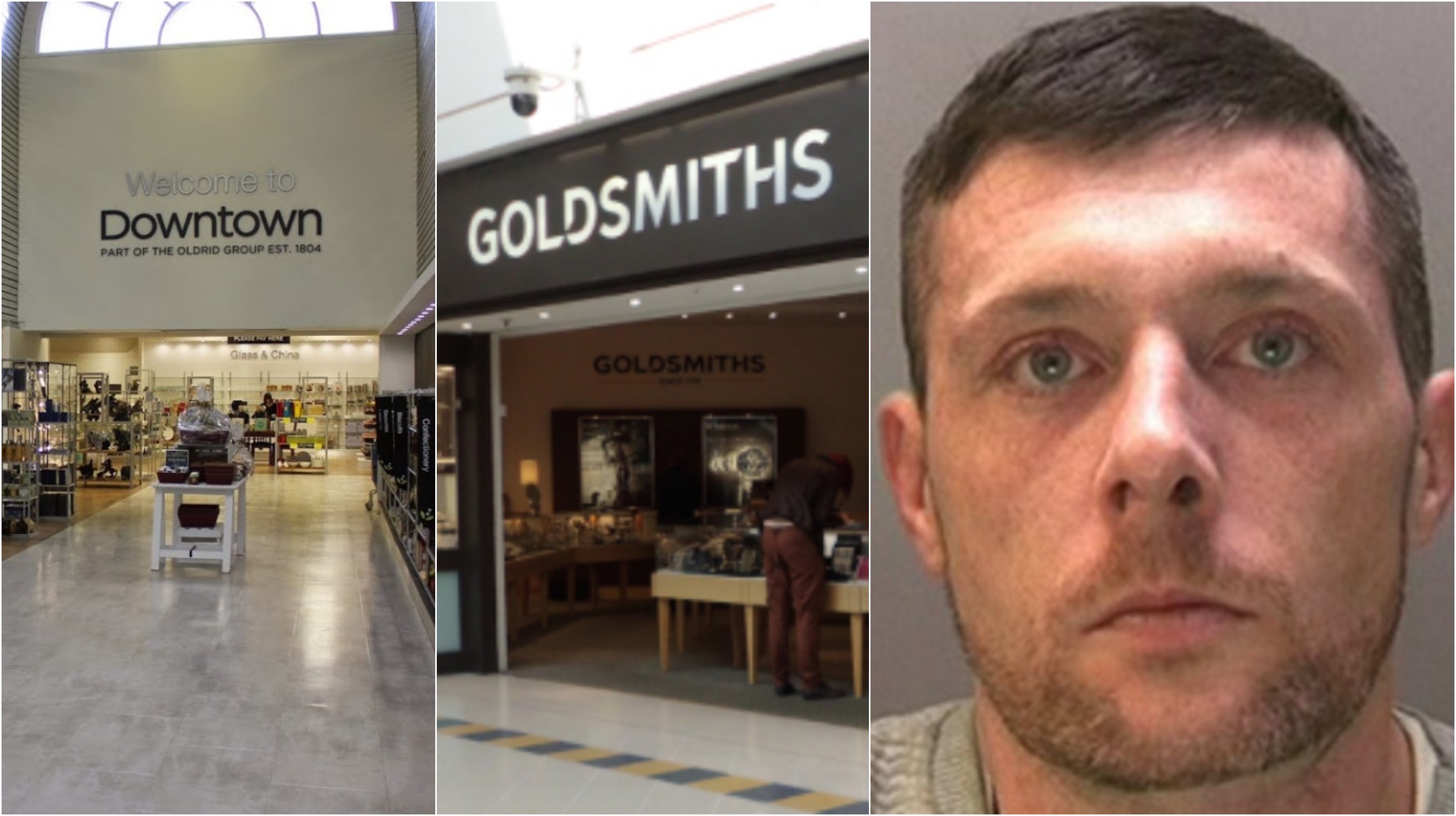 A burglar who stole £57,000 worth of watches in a smash and grab raid on a city centre jewellery shop has been jailed at Lincoln Crown Court on Thursday, March 3.
Shane Carter used a crowbar to smash his way into the Waterside Shopping Centre after the premises were closed for the night.
Jonathon Dee, prosecuting, said that Carter then made his way to Goldsmiths Jewellers. There he smashed a window and grabbed the watches from a display before making off.
Carter was linked to the raid because he left behind splashes of blood after cutting himself as forced the shop window.
The incident four days before Christmas was one of a series of commercial burglaries carried out in the city by Carter.
He also broke into YMCA Showroom on Tritton Road, Asda Living, Debenhams and Oldrids Downtown stealing items including television sets and watches.
In each case he left either fingerprint or DNA evidence at the scene.
Dee said: "These were planned raids and there was a high value of goods taken. He is a prolific burglar."
Carter, 35, of Broadgate, Lincoln, admitted five charges of burglary on dates between July and December 2015.
He was jailed for a total of 40 months.
Recorder Stuart Sprawson, passing sentence, told him: "You have extensive convictions for dishonesty over many, many years including a significant number of offences of commercial burglary."
Michael Cranmer-Brown, defending, said Carter was a drug user whose life went off the rails after he witnessed the death of his close friend Robert Taylor.
"Robert Taylor was stabbed in the leg. He died effectively in Mr Carter's arms. He found Mr Taylor in the state he was in and cradled him as he died in front of him.
"At the time Mr Carter thought that had not had any effect on him but he went significantly off the rails in terms of his drug taking. He was taking a cocktail of drugs. He wasn't sure if he would wake up in the morning. He didn't expect to survive another day. That was the state he was in at the time."
Cranmer-Brown said that Carter has recently learned his father has terminal cancer but has been unable to visit due to being held in custody.