March 18, 2016 12.37 pm
This story is over 91 months old
Virgin Trains unveils new, faster Azuma fleet for East Coast
A new fleet of faster East Coast trains will take passengers from Lincoln to London from 2018. Virgin founder Richard Branson unveiled in King's Cross on Friday the Virgin Azuma trains, which will be able to travel up to 125mph. Virgin Trains and Network Rail are also investigating the potential for the East Coast route…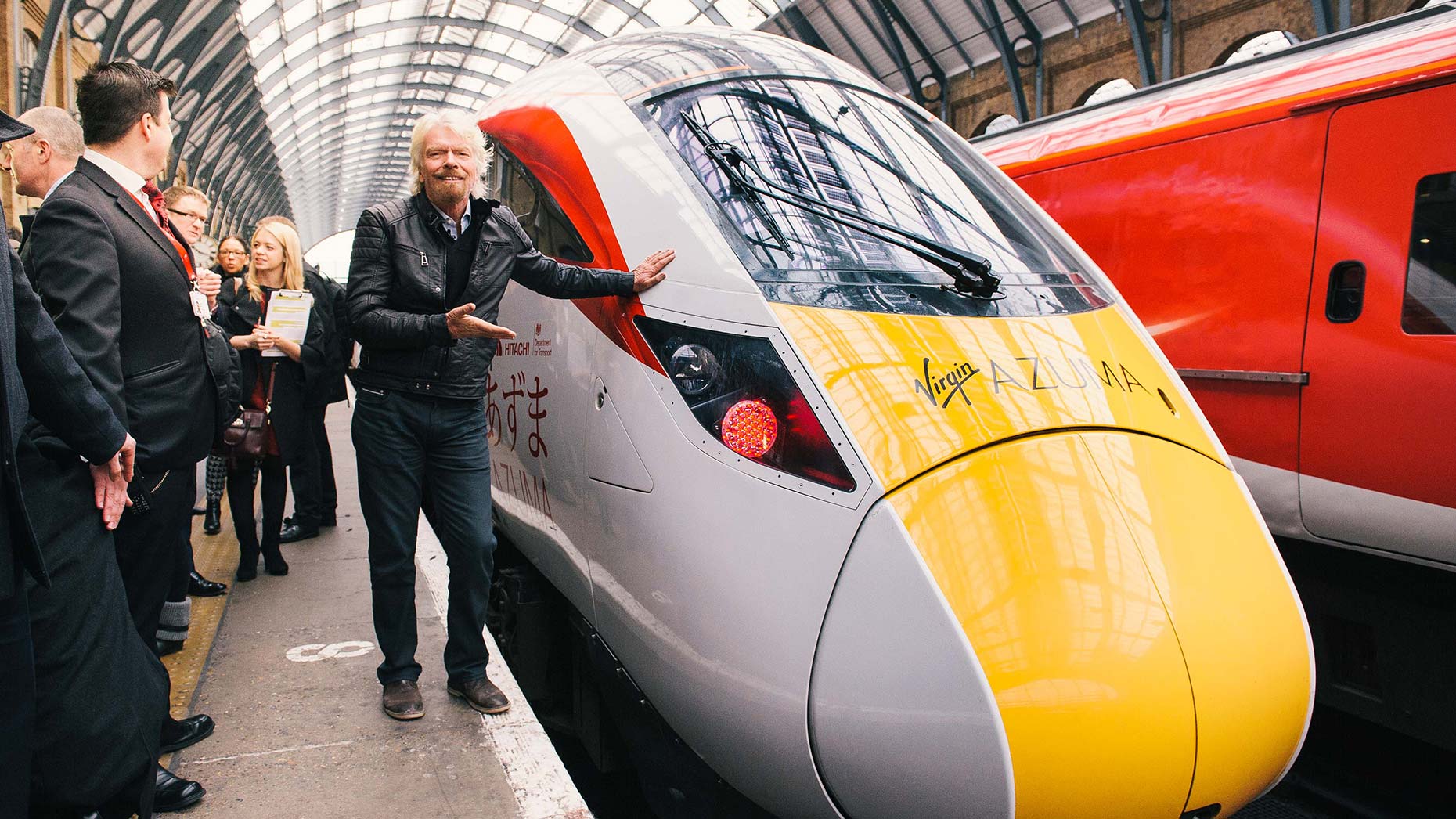 A new fleet of faster East Coast trains will take passengers from Lincoln to London from 2018.
Virgin founder Richard Branson unveiled in King's Cross on Friday the Virgin Azuma trains, which will be able to travel up to 125mph.
Virgin Trains and Network Rail are also investigating the potential for the East Coast route to enable their operation at 140mph.
Literally translated as "East" in Japanese, the 65 Virgin Azuma trains made by Hitachi in County Durham will provide an extra 12,200 seats for a new and expanded timetable, increasing capacity into King's Cross by 28% during peak time.
The train that was unveiled at King's Cross is a test train which has measuring equipment on board rather than seats.
The Azumas will accelerate more quickly, slicing up to 22 minutes off East Coast journeys. They will accelerate from 0-125mph around a minute quicker than the current fleet (in 4 min 30 sec), and up to 4 minute quicker than diesel trains.
Virgin says the trains will have some of the best leg-room on the rail network, as well as ergonomically designed seats in both first and standard.
The trains will have faster and free Wi-Fi, an improved traffic-light seat reservation system, power sockets for every seat and more overhead luggage space.
Sir Richard Branson, founder of the Virgin Group, said: "This is a hugely important moment for passengers on the East Coast. A line which has witnessed the historic Flying Scotsman and Mallard will now see passenger services transformed with the UK's most advanced long distance trains.
"Our customers on the West Coast have already seen what Virgin can bring to train travel and how the Pendolinos have made a huge difference to speed and comfort. Our new fleet of Azumas will bring a similar transformation to the East Coast, and propel one of the UK's most prestigious lines into the 21st century."
David Horne, Managing Director of Virgin Trains on the East Coast, said: "Since Virgin Trains launched services on the East Coast in 2015 we have committed more than £40m to improving our existing fleet for passengers.
"As part of this we're bringing in brand new interiors with new seats in both first and standard, new carpets and mood-lighting – a first for trains in the UK. I'm delighted that today we have been able to showcase how that transformation will continue, with the first of our brand-new Azumas alongside one of our existing spruced-up fleet.
"We've already celebrated the return of the restored Flying Scotsman to the route and now we are able to celebrate the stars of tomorrow, count down to 2018, and usher in a new era for the East Coast."