Excitement brewing for the return of the Lincoln Beer Festival
Thousands of real ale enthusiasts will descend on the Drill Hall at the end of the month as the city's ever-popular Lincoln Beer Festival returns. Organisers say ale, cider and perry enthusiasts will have the chance to experience Britain's 'beer revolution' from May 26 to May 28. Last year, around 3,500 customers enjoyed the traditional…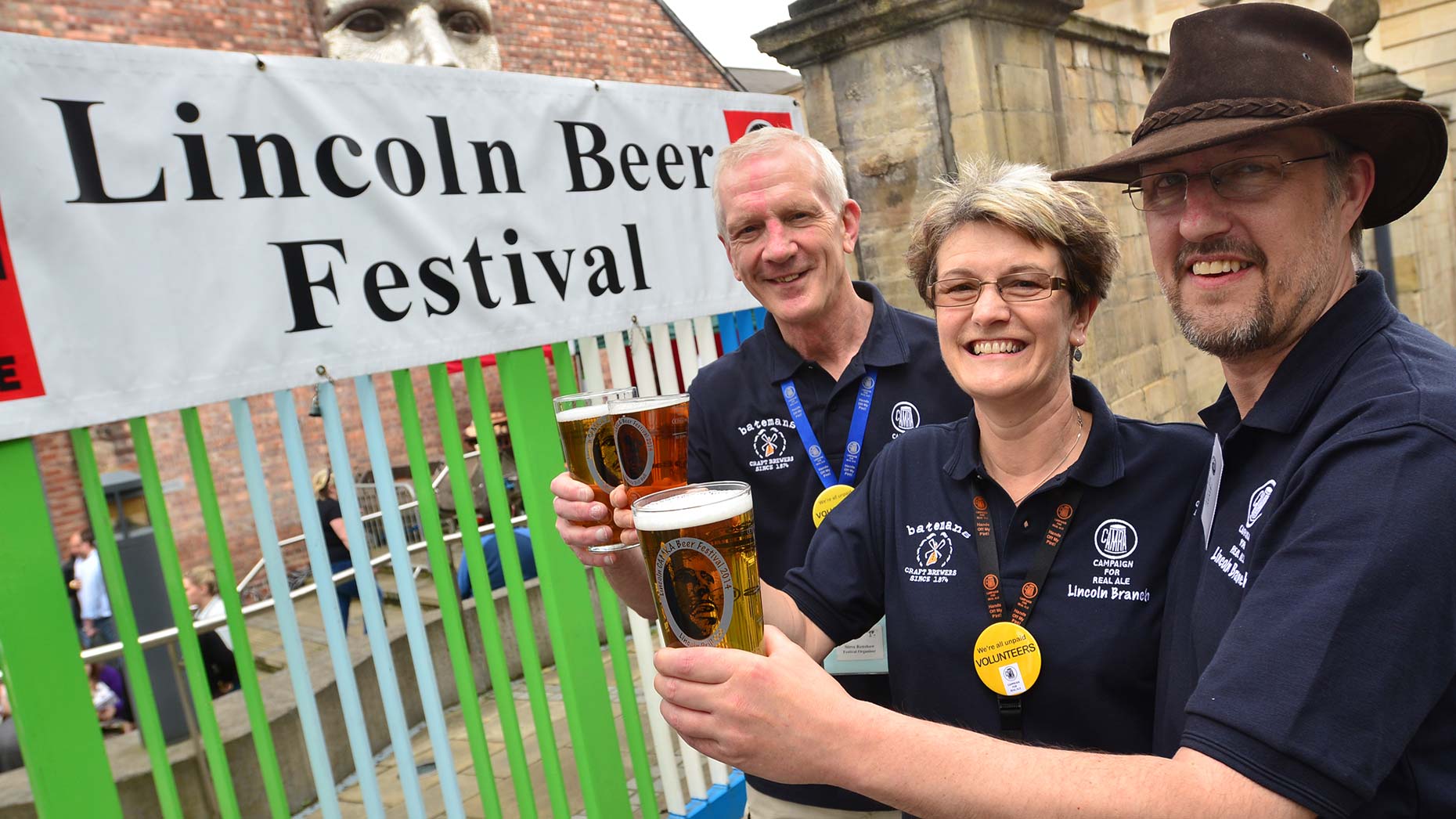 Thousands of real ale enthusiasts will descend on the Drill Hall at the end of the month as the city's ever-popular Lincoln Beer Festival returns.
Organisers say ale, cider and perry enthusiasts will have the chance to experience Britain's 'beer revolution' from May 26 to May 28.
Last year, around 3,500 customers enjoyed the traditional drinks and great atmosphere. Visitors are attracted to the event from across the country.
This year's real-ale list has more than 100 entries from all over the UK. Also featured are traditional, farm-produced cider and perry, plus bottled beers from around the world.
Over the last decade, UK brewing has seen unprecedented growth and the range of beers has never been so diverse.
A wide range of drinks will be provided at the festival, many of which will be from local breweries, and some would not normally be found in this part of the country.
Organisers say for those who are not yet 'devotees', there are a variety of styles and flavours to be discovered in the traditional British drinks section.
'Cheers to the tank'
The festival is also paying tribute to the city's engineering roots, with the event's logo this year marking 100 years since the first operational use of the tank, during the First World War.
The Tank Mark 1 was based on "Little Willie" (The Lincoln Machine) which was built at William Foster and Company of Lincoln.
Tank-themed beers will be:
Tritton Tank (the Festival ale) from Cathedral Heights Brewery at Bracebridge Heath
Challenger II from Newby Wyke Brewery at Grantham
Tank Ale from Pheasantry Brewery at East Markham
Wendy Margetts, the Festival Organiser, said: "From humble beginnings in the late 1970s, the Lincoln Beer Festival has grown to become a major event in the city's social calendar.
"We attract a really wide range of customers and there's always a great party atmosphere."
The festival is organised and staffed by unpaid volunteers from the Lincoln branch of the Campaign for Real Ale (CAMRA).
There will also be live music in the Drill Hall cafe.
Opening times:
Thursday, May 26:

Noon – 3pm, Free
4pm – 6pm (trade session – invitation only)
6pm – 11pm, £3

Friday, May 27: Noon – 11pm, £3
Saturday, May 28: Noon – 11 pm, £3