May 13, 2016 2.27 pm
This story is over 67 months old
In pictures: 'Queen' crashes 90th birthday party at Lincoln Age UK
Queen Elizabeth II stopped by at her 90th birthday celebrations at Lincoln Age UK on Friday, May 13… Well, sort of. Members of the Lincoln charity threw a red, white and blue party at the Park Street activity centre, welcoming 118 guests including the Mayor, Mayoress and Sheriff of Lincoln. They even enjoyed a photo opportunity…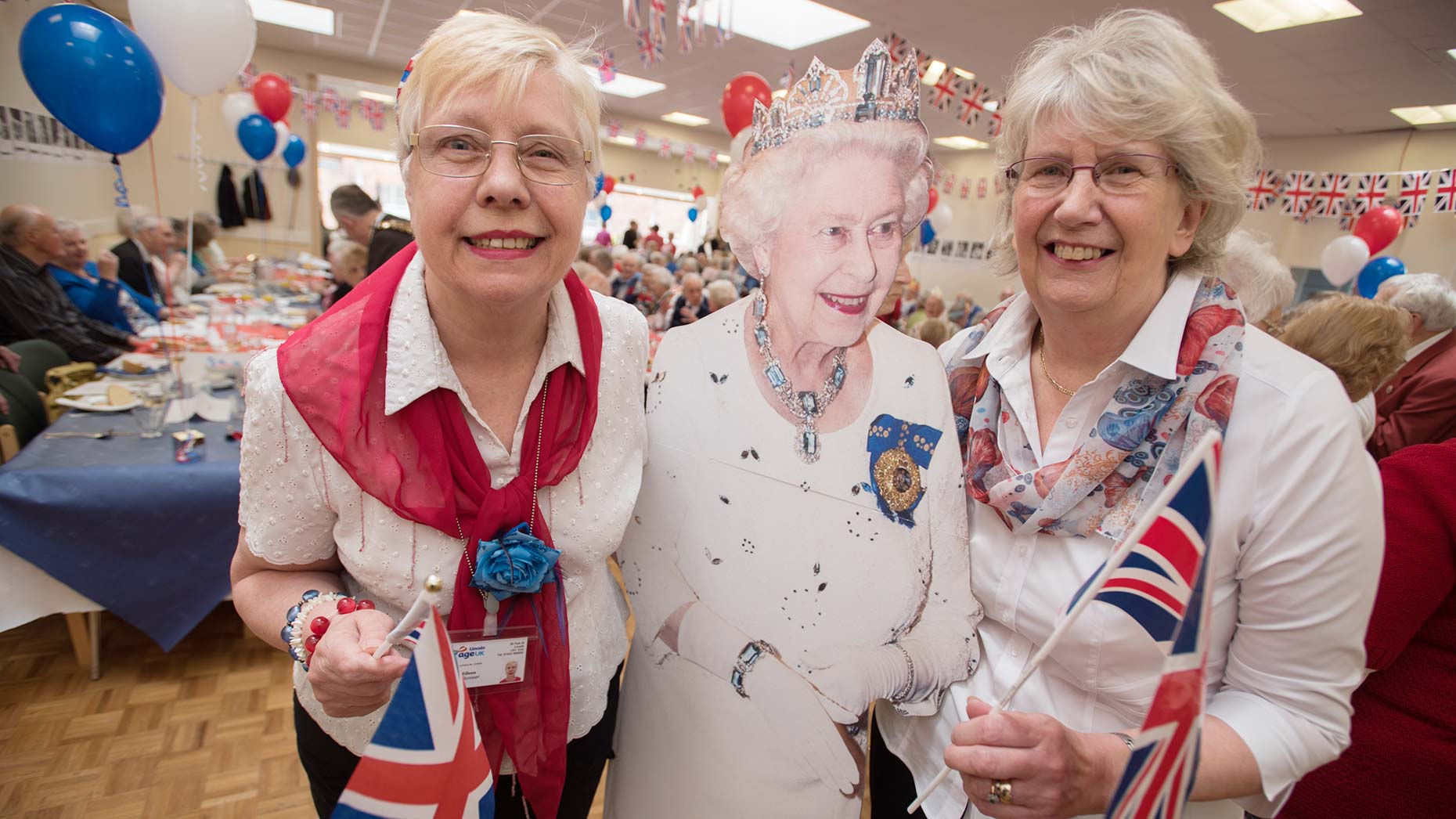 Queen Elizabeth II stopped by at her 90th birthday celebrations at Lincoln Age UK on Friday, May 13… Well, sort of.
Members of the Lincoln charity threw a red, white and blue party at the Park Street activity centre, welcoming 118 guests including the Mayor, Mayoress and Sheriff of Lincoln.
They even enjoyed a photo opportunity with 'the Queen' while reminiscing about the times they met the lady of the hour (as opposed to the very lifelike cutout).
Some regaled other friends and guests with tales of when the met the Queen. Age UK member Eric Maxes recalled her visit to Lincoln on June 27, 1958 to open Pelham Bridge.
He said: "I was in the Royal Lincolnshire Regiment TA. We had eight weeks training and then we marched for the Queen in Lincoln when she came to open Pelham Bridge.
"When she came the station we were the guards of honour and she inspected us first."
Footage of the event was restored and published as part of a British Pathé project.
A full three course meal at the centre celebrations was accompanied by a lively choir.
Joan Russell, who was enjoying the festivities with her daughter and friends, also turns 90 this year on July 6.
Assistant Manager at Park Street Helena said: "The atmosphere was fantastic and it's a really lovely opportunity to get so many older people together to reminisce with each other and exchange stories. Everybody had a wonderful time."
Age UK Lincoln has been providing services and support for over 50s in the city for over 50 years.
To find out more about the charity and its work in the local community, visit the website here.