Mountain mission for Lincolnshire police officer left with severe brain injury
Colleagues, friends and family of a British Transport Police officer who suffered a life-changing injury in Lincolnshire will climb a mountain to raise money for charity in his name. BTP officer Mark Jones was off duty when he came off his bicycle in a crash in Grantham in September 2015 leaving him at Lincoln County…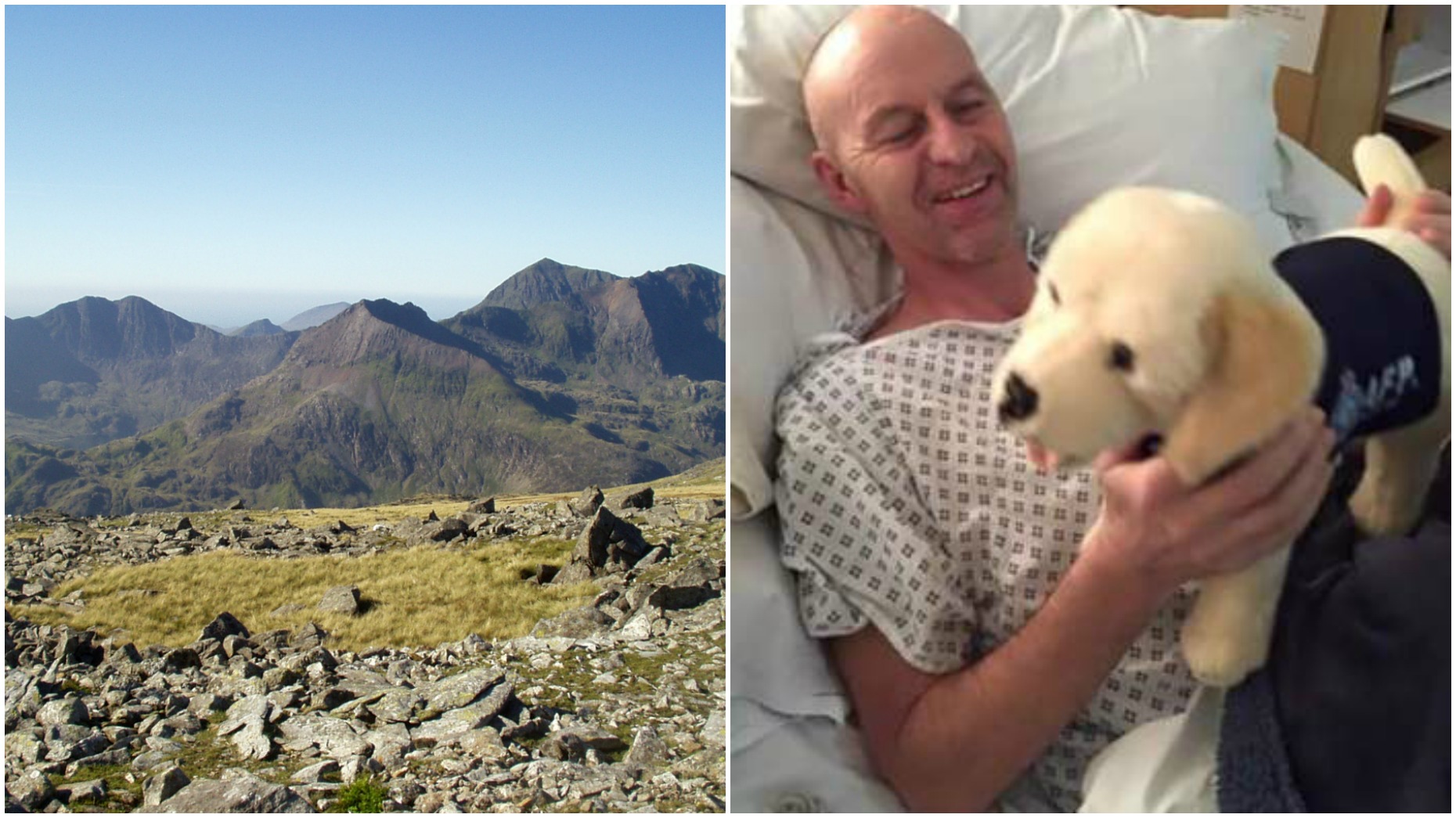 Colleagues, friends and family of a British Transport Police officer who suffered a life-changing injury in Lincolnshire will climb a mountain to raise money for charity in his name.
BTP officer Mark Jones was off duty when he came off his bicycle in a crash in Grantham in September 2015 leaving him at Lincoln County Hospital's Ashby Ward with a severe brain injury.
Mark had 32 years of service as a police officer and was a dog handler for BTP.
Now, colleague Dan Newman, along with friends and family (including Dan's 69-year-old dad), will be taking on the ultimate challenge to climb Mount Snowden on June 4.
They plan to raise money for the brain injury charity Headway, and Ashby Ward, where Mark continues his treatment. Funds raised will be split 50/50.
The team have £795 to go to raise the £1,000 target.
Dan, who is coordinating the climb, said: "Ashby Ward is a specialist Neuro-Rehabilitation ward, of which there are very few in the NHS.
"It is the first step on the ladder, for up to six months, once a patient is fit to come out of the intensive care environment and where they are given input by physiotherapy / occupational therapy and speech and language therapy, dependent upon fatigue.
"These have all been vitally important to Mark as his brain injury means he is having to re-learn to write, read and even build up his 'swallow' by exercising the correct throat muscles.
"The nurses, doctors and healthcare assistants are consistent, allowing them to build a better understanding of a patient and their needs.
"This unit only has 12 beds and therefore is in great demand in the county of Lincolnshire. They have done a great job in supporting both Mark and Karen (Mark's wife), allowing Karen to take over much of Mark's care."
The charity Headway will also benefit from half the funds raised. Their work is to promote understanding of brain injury and provide information, support and services to survivors and their families.
To support the team on their mission, please visit the fundraising page here.
Mark's wife Karen previously launched a fundraising mission to bring Christmas cheer to Ashby Ward by inviting fellow officers to send a card to show Mark how many people were thinking of him.
Lincolnshire Police responded in force as did colleagues across the country seeing Mark receive nearly 3,000 cards.