New council chairman to raise money for Lincoln-based hospice
The newly elected chairman of North Kesteven District Council will spend the next year raising funds for a Lincoln-based charity. Councillor John Money was elected by fellow councillors just two days after celebrating his 73rd birthday, and will use his civic year to fundraise for St Barnabas Lincolnshire Hospice, which provides end of life care…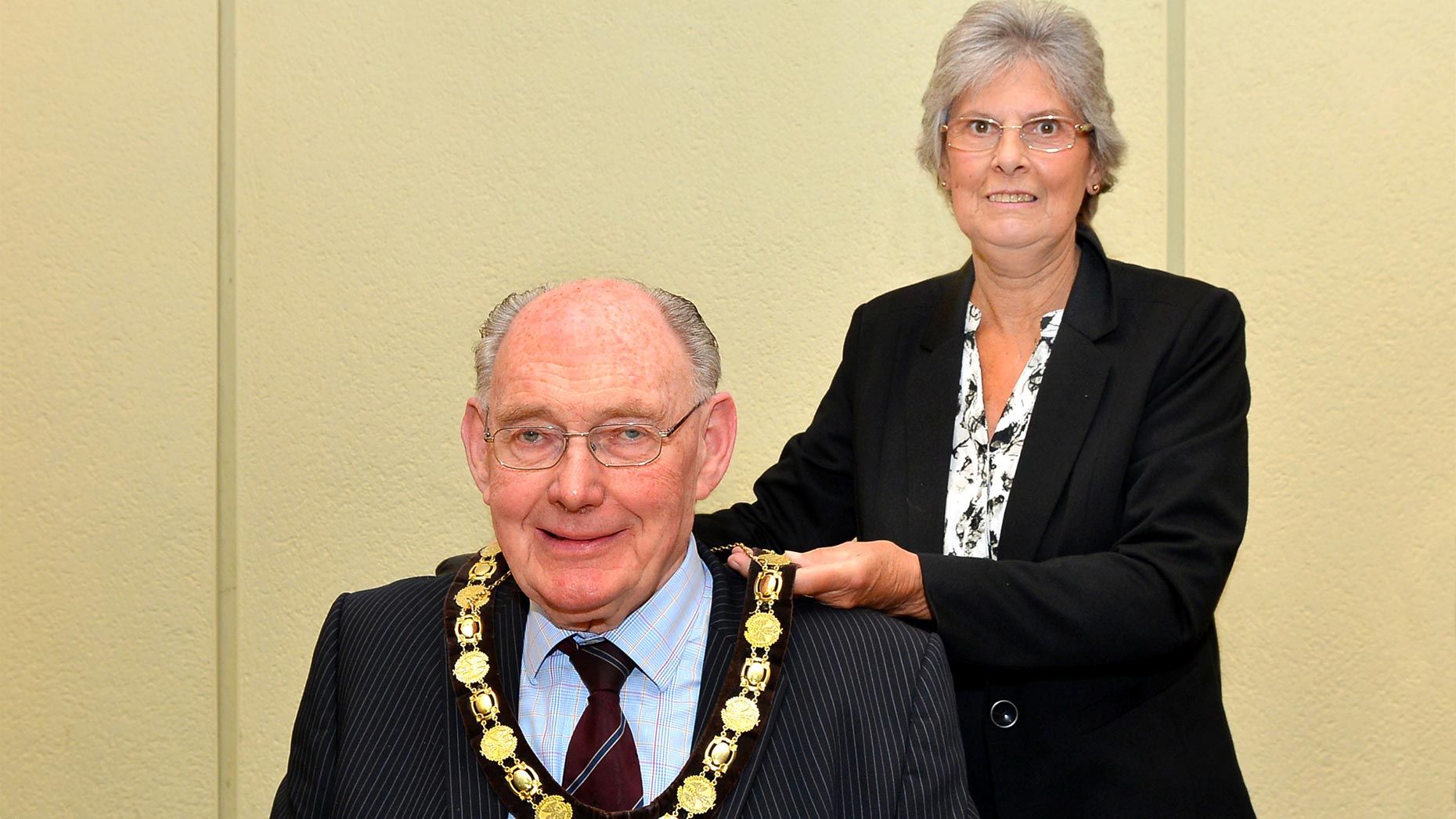 The newly elected chairman of North Kesteven District Council will spend the next year raising funds for a Lincoln-based charity.
Councillor John Money was elected by fellow councillors just two days after celebrating his 73rd birthday, and will use his civic year to fundraise for St Barnabas Lincolnshire Hospice, which provides end of life care to patients.
Accompanied by his wife Mary, Councillor Money will build on his past year as vice-chairman, when he supported previous chairman Councillor Gill Ogden in representing the district, its residents and the council.
Councillor Money said: "St Barnabas is a fantastic charity that provides a haven of comfort, care and relief for cancer patients in Lincolnshire.
"To me, the work they do in bringing comfort to people at the end of their life is immeasurable and I can think of no better cause."
Former chairman, Councillor Ogden raised a total of £19,400 at the end of her year, through the help of the F&PC Scotto Charitable Trust.
£11,000 was donated to the International Bomber Command Centre and the rest to canine charities.
She said: "All in all it has been a very remarkable year. I have been humbled and moved by some of the people I have talked to and mostly I have been honoured to represent such a great council as North Kesteven.
"I have been pleased to support these wonderful causes and through the generosity of the F&PC Scotto Trust I have
achieved more than I could have ever dreamed of."