Nominations open: Awards to crown unsung heroes of North Kesteven
Do you know someone whose good deeds have made a huge impact on their local community, or supported the environment, arts or sports? North Kesteven District Council are once again celebrating the unsung heroes of the district, who work quietly, tirelessly and voluntarily, at an awards ceremony on October 20, 2016. The NK Community Champion Awards will…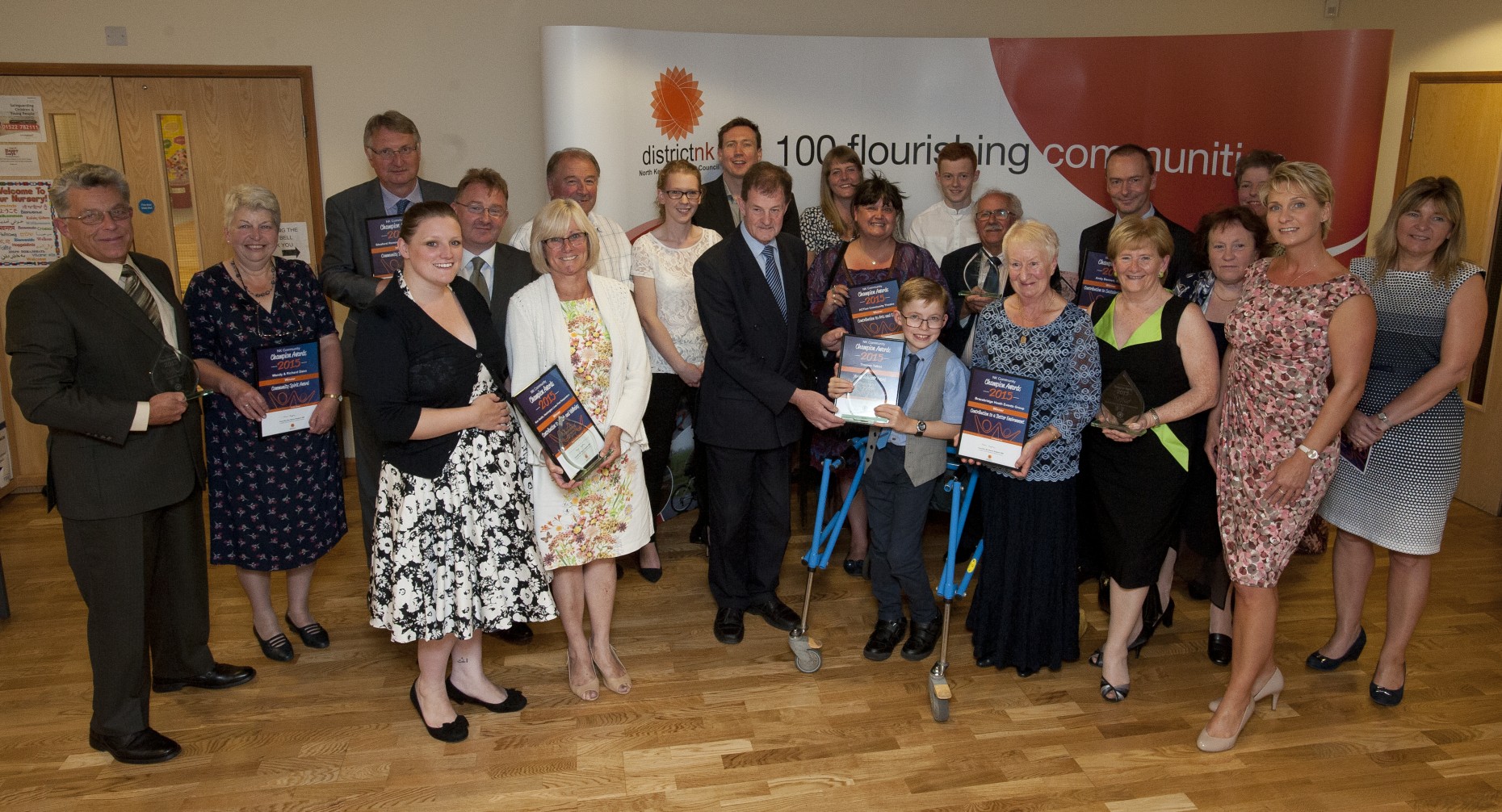 Do you know someone whose good deeds have made a huge impact on their local community, or supported the environment, arts or sports?
North Kesteven District Council are once again celebrating the unsung heroes of the district, who work quietly, tirelessly and voluntarily, at an awards ceremony on October 20, 2016.
The NK Community Champion Awards will take place at The Venue in Navenby and will be compered by BBC Radio Lincolnshire's Rod Whiting.
With a record number of finalists representing all ages and sectors of voluntary, community contributions celebrated last year, NKDC hopes to once again attract a broad range of nominations.
People in the area can now nominate anyone living, working and carrying out their voluntary community work within North Kesteven.
There are eight categories to choose from:
Young Achievers Award
A young person aged 19 or under who has shown amazing bravery or excelled in any way, perhaps under adversity, through leadership or in pioneering a community project.
Community Business of the Year
A company or sole-trader whose business initiatives and charitable, neighbourly contributions have made a difference to their local communities.
Community Spirit Award
Personal service to the community through hard work, dedication and commitment.
Contribution to a Better Environment
A group, school, club, business or individual whose actions have a positive impact on the environment, locally, in a broader way or globally.
Contribution to the Arts
Any group, school, club, business or individual whose actions have a positive impact on the cultural richness of the District.
Contribution to Sport
A group, school, club, business or individual whose actions have a positive impact on sports and physical activity locally.
Contribution to Health & Wellbeing
An individual or group that has contributed to the wellbeing of others or excelled in making positive healthy lifestyle changes – physical or psychological – for themselves or others.
Contribution to Sustainable Transport
A business, organisation or individual which has had a positive impact on sustainable travel, principally by reducing levels of carbon, by encouraging more walking, cycling, car sharing and public transport use where possible.
How to Nominate
Nominees must be living or undertaking their community work within North Kesteven.
Nominations can be made online here. Forms can be downloaded from the website and people can also pick them up from local parish council or the NKDC office. 
Anyone whose nominee is shortlisted as a finalist will be invited to attend the awards with them on October 20.
All nominations must be made by Monday, September 12 (Noon) and sent to:
NKDC Community Champions
Communications Team
North Kesteven District Council
Kesteven Street
Sleaford NG34 7EF
Or email: [email protected]
Judging will be a panel of The Chairman, Deputy Chairman, select Members, Officers, sponsors and Youth Council members in early August.
Additional tickets will be available to purchase from mid-September at a nominal fee, with any proceeds going to Chairman's Charities.
More information will be available in September, should you wish to purchase additional tickets for this event.