Vandals smear excrement over classic Land Rover in Lincoln
As if being targeted by vandals isn't upsetting enough; when Jim Welch from Lincoln woke up on Monday, May 23 he found that his 45-year-old Land Rover had been caked from boot to bonnet in what appeared to be poo. Perpetrators didn't waste a bit of their revolting ammunition, which they smeared over windows, door handles…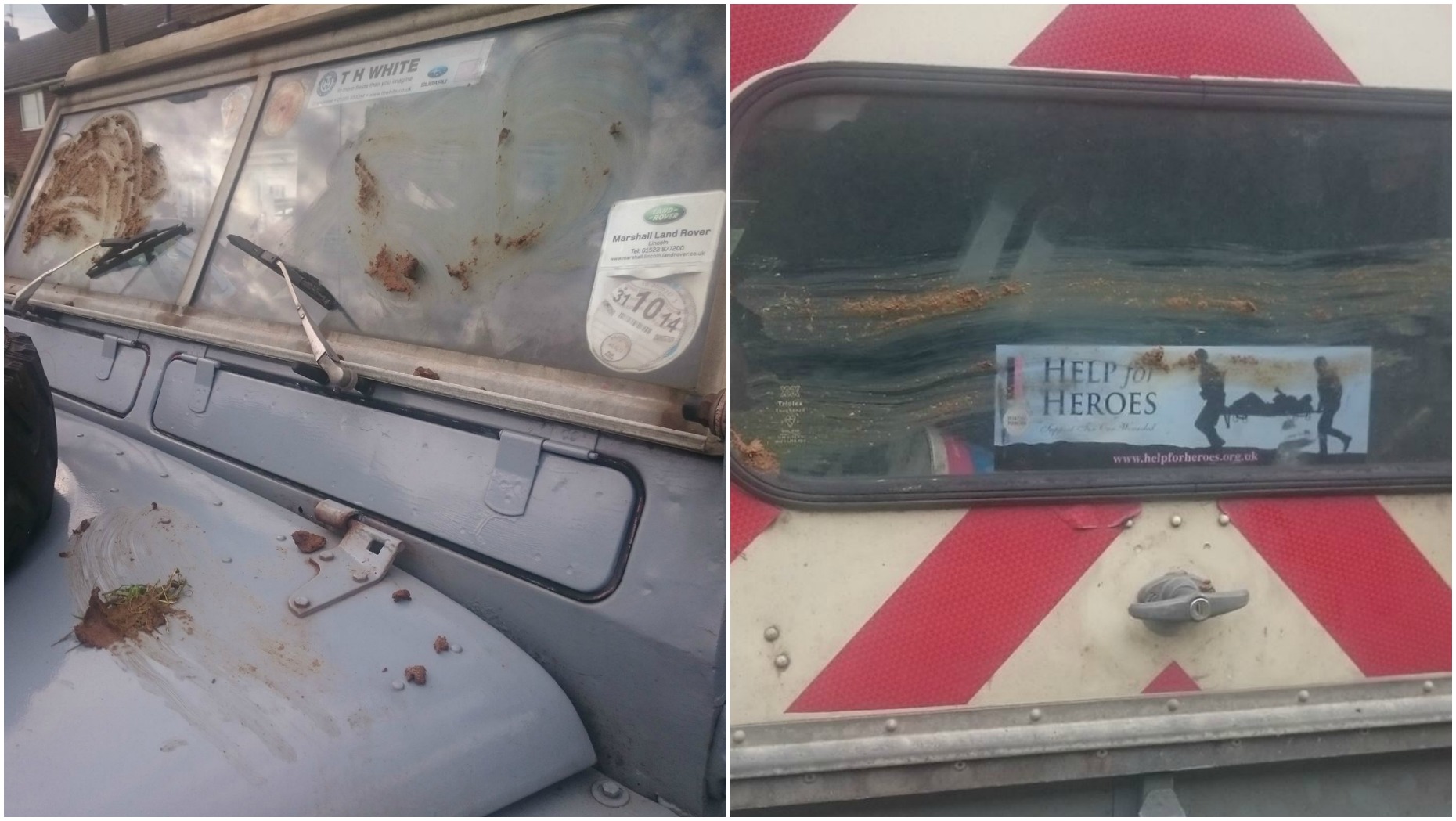 As if being targeted by vandals isn't upsetting enough; when Jim Welch from Lincoln woke up on Monday, May 23 he found that his 45-year-old Land Rover had been caked from boot to bonnet in what appeared to be poo.
Perpetrators didn't waste a bit of their revolting ammunition, which they smeared over windows, door handles the length of the vehicle, even wiping the faeces across a Help for Heroes sticker on the rear window.
Jim said he was unsure if the act was a personal attack. Posting on social media, he said that he found a brick on the bonnet a few days before.
He wrote: "Is this a personal attack, or a result of petty vandalism, not helped by the lack of street lighting?
"Whatever the reason, the perpetrator/s will be found. I'm most annoyed that two very rare rally plaques have been forced off the grille and stolen."
He also explained that there appeared to be fingerprints in the mess.
"The Land Rover is one of around 13,000 built between 1958 and 1971, he said. "It's scruffy, but it's mine and cherished."
Anyone with information related to incidents of vandalism should call Lincolnshire Police on 101.