Video: Dramatic Typhoon blowout captured on camera at RAF Coningsby
A Lincoln videographer said he was amazed when he captured the moment a Typhoon fighter jet suffered an alarming tyre blowout on the runway at RAF Coningsby in Lincolnshire. Aviation fan and cameraman Paul Jackson was filming the jets as they took off from the runway on Monday, May 23 when he inadvertently caught the moment the tyre…
A Lincoln videographer said he was amazed when he captured the moment a Typhoon fighter jet suffered an alarming tyre blowout on the runway at RAF Coningsby in Lincolnshire.
Aviation fan and cameraman Paul Jackson was filming the jets as they took off from the runway on Monday, May 23 when he inadvertently caught the moment the tyre of a jet blew, throwing black smoke into the air and bringing the station to a halt.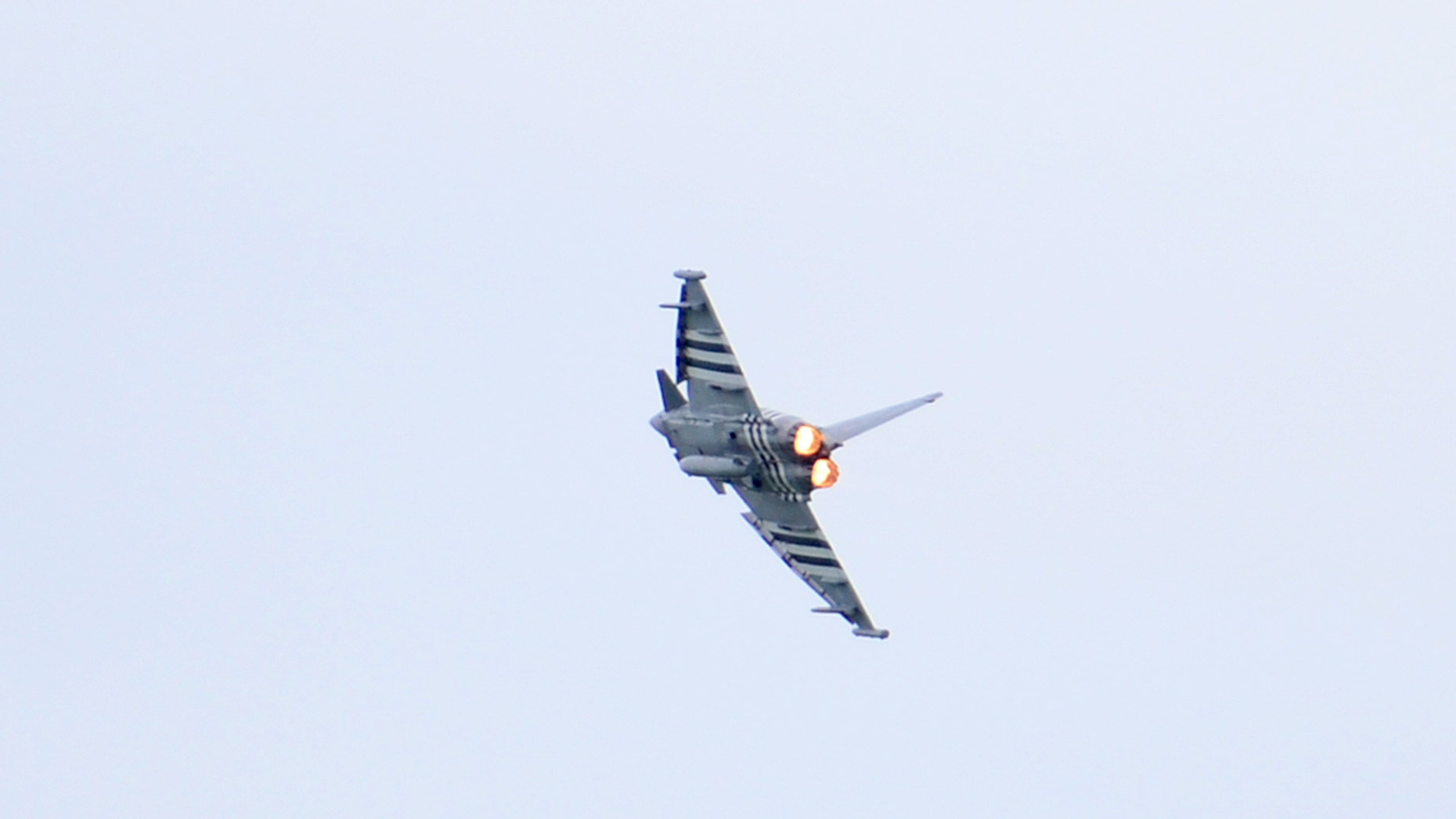 IT engineer Paul, 46, from Lincoln said: "From what I've learnt from the footage, it suffered both rear tyre failure or puncture. I have sent on the raw footage to help with the investigation.
"Fortunately the pilot was quick enough to shut down the engines and keep the aircraft on the tarmac and safely bring it to a stop."
A Ministry of Defence spokesperson stated the incident led to an aborted take-off. The aircraft had not been damaged in the incident and no one had been injured.
Activity at the airfield was halted as the aircraft was recovered. All other Coningsby aircraft were diverted to other airbases while the Typhoon was recovered.