Meet the 'Beast': New gritters revealed for Lincolnshire
Lincolnshire County Council has been supplied with four new gritters in preparation for the winter months. Visitors to this year's Lincolnshire Show will have the chance to meet the first of the new vehicles, dubbed the 'Beast'. The vehicles, which are said to be more reliable, will cost approximately £40,000 in total to lease and maintain, bringing a…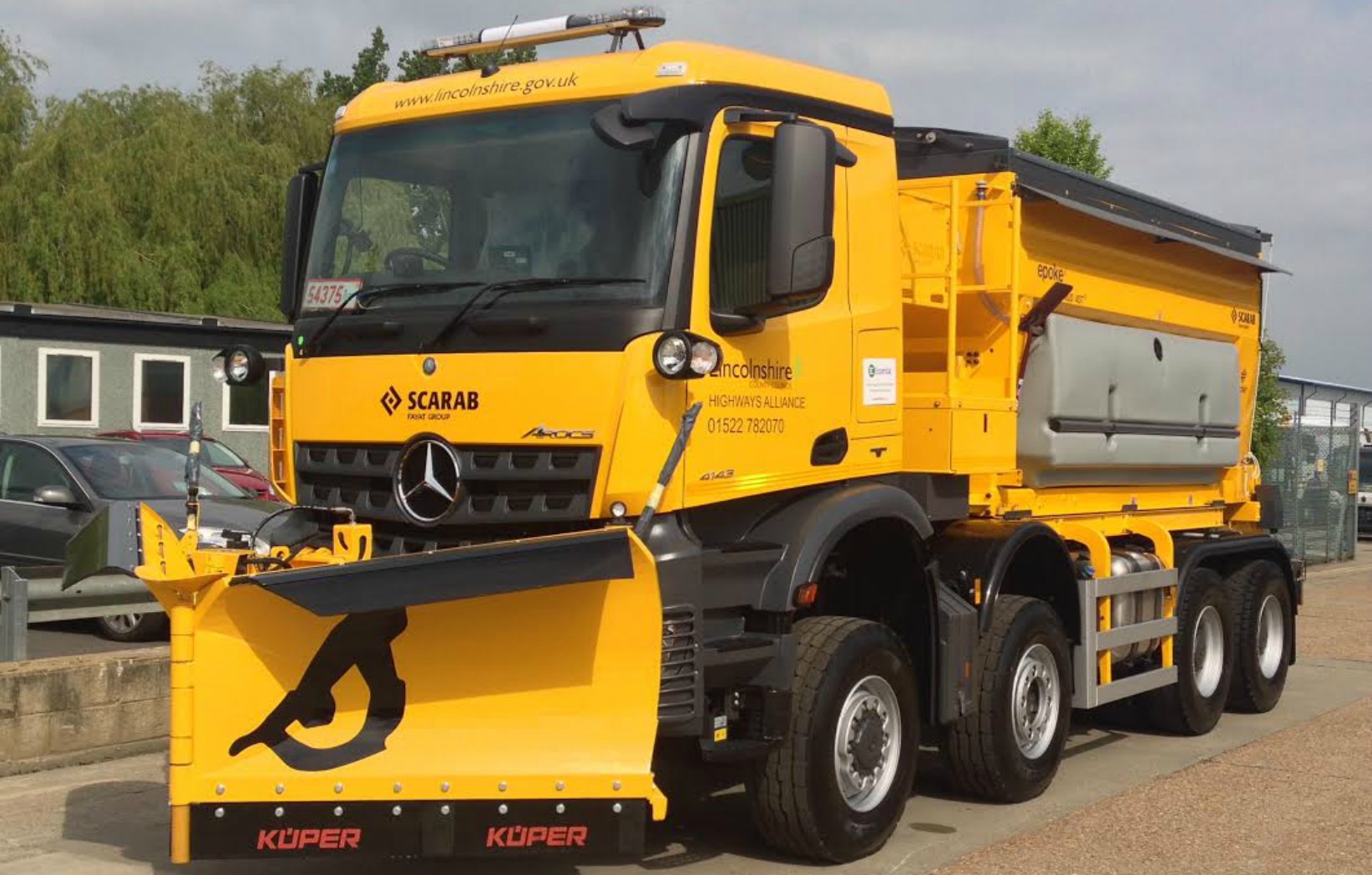 Lincolnshire County Council has been supplied with four new gritters in preparation for the winter months.
Visitors to this year's Lincolnshire Show will have the chance to meet the first of the new vehicles, dubbed the 'Beast'.
The vehicles, which are said to be more reliable, will cost approximately £40,000 in total to lease and maintain, bringing a saving of £166,000 over the next 10 years.
The gritters are being supplied to the county council for the upcoming winter season and consist of a Scarab-Epoke spreader and plough fitted to a Mercedes chassis.
They are also designed to spread salt more accurately and uniformly, ensuring it is used more efficiently.
The move follows the purchase of a new salt barn, which the council invested in last year.
Councillor Richard Davies, Executive Member for Highways, said: "Keeping the county's roads safe during winter is a priority for the council, and we've always been at the forefront of developing new techniques and approaches to winter maintenance.
"Last year we invested in a new salt barn, this year we're bringing in some new gritters.
"These vehicles feature the very latest technology, meaning they'll do a better job and also save money.
"And that means we can continue to keep almost 2,000 miles of county roads safe, whatever the weather."