August 6, 2016 8.46 am
This story is over 87 months old
Last Lincoln BHS prepares to close its doors for good
Everything is for sale on the final trading day for BHS on Lincoln High Street, even the fixtures and fittings of the store. As the staff prepare to say goodbye to their workplace on Saturday, August 6, the store is emptied as shoppers look for a bargain and clear the shelves. Inside the store, which…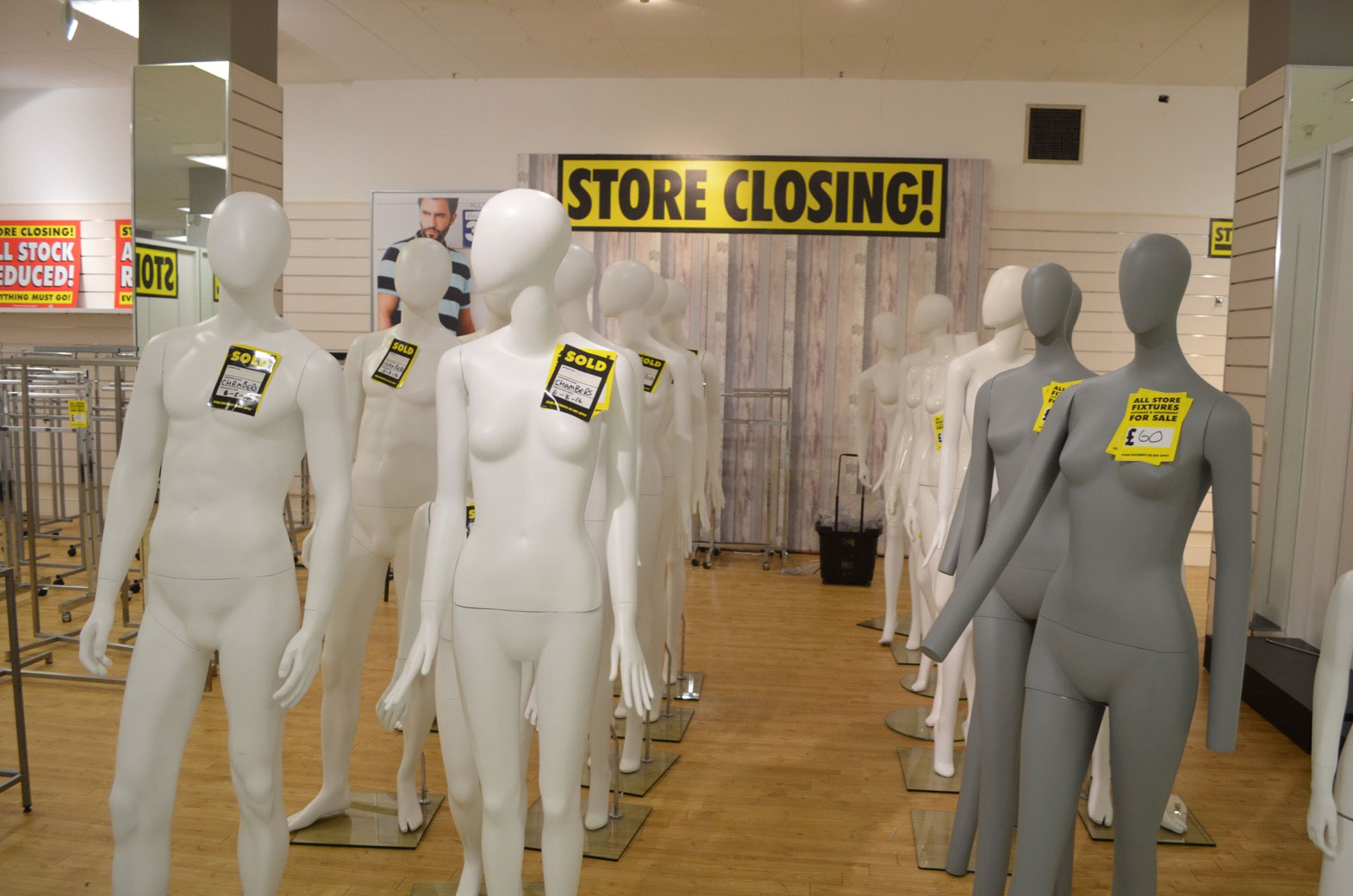 Everything is for sale on the final trading day for BHS on Lincoln High Street, even the fixtures and fittings of the store.
As the staff prepare to say goodbye to their workplace on Saturday, August 6, the store is emptied as shoppers look for a bargain and clear the shelves.
Inside the store, which is one of 164 bowing out across the country, even the mannequins are for sale.
Despite the imminence of redundancy, staff in Lincoln were still packing up shop with smiles on their faces. Around 100 jobs were lost in Lincoln alone.
One BHS customer told The Lincolnite: "It's a shame that it's going. It's been a part of the High Street for so long.
"I've always liked the bedding here but not clothes. I'm petite and they don't do a lot of petite clothes."
Rachel and Iain Calvert said they will miss the store's cafe. The couple used to go to BHS for its breakfasts more than they did to shop in the store. However, they will still be sorry to see it go.
Iain said: "All my years of growing up, I have never lived too far away.
"BHS has always been a familiar sight to me and my mum used to bring me in here as a kid.
"I think it's bad for any shop to close, especially a massive chain like this."
The High Street site is the second of the two Lincoln BHS stores to close with the one in St Marks having shut on August 3.
The department store filed for administration in April 2016 and Sir Philip Green, former owner of BHS, has been under fire since the company's collapse.