Three months in: Financial black hole and 'PCC on patrol'
Having now spent three months as the PCC for Lincolnshire, I thought it would be a good time to reflect on my initial days in the role and take a look at what has been undoubtably a very interesting journey so far. My first morning in the role was Thursday, May 12 and as I…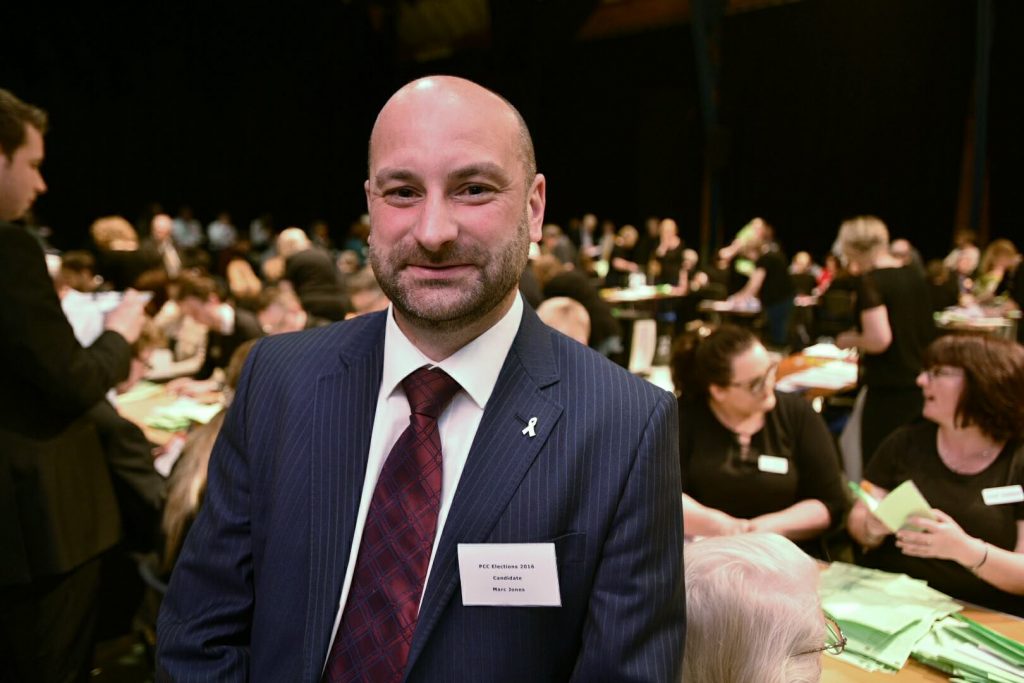 Having now spent three months as the PCC for Lincolnshire, I thought it would be a good time to reflect on my initial days in the role and take a look at what has been undoubtably a very interesting journey so far.
My first morning in the role was Thursday, May 12 and as I arrived at Lincolnshire Police HQ the initial thing that struck me was that the old privileged parking spaces next to the entrance belonging to the Office of Police and Crime Commissioner had been removed as I had requested.
A new era had begun and a new tone was being set. My time as PCC was not to be about status and putting myself above the police but to be about getting to know and understand what was actually happening across the county with policing, crime reduction and criminal justice and making a positive difference for the people of Lincolnshire.
From the outset my diary has been stacked with briefings informing me of how each complex area of policing links to the next and where partners such as councils, charities and other Government backed bodies all fit together and overlap or leave gaps.
All vital information which is enabling me to start to pull together the next Police and Crime Plan for Lincolnshire, the document that gives the strategic direction for our policing, crime reduction and victim services for the next four years.
In addition to the local work, there is much to do across the region, as we are part of, I would suggest, the best multi force collaboration in the country. With four of the five PCCs in the region new to the role, there has been much to discuss but there is a strong commitment for close working relationships which will only lead to better services for residents across the area.
Areas of policing such as traffic, firearms, cyber and major crime are all part of the joint working and a huge breakthrough has been moving to a joint data sharing system leading to a massive step forward in detecting cross border crimes.
It's fair to say though that the single biggest challenge I face is resolving the funding situation for Lincolnshire Police.
It will come as no surprise to anyone that funding is tight but the situation that I have inherited is critical, there's no other word for it.
Next year alone there is a structural hole in the budget of £3.5 million, rising to over £6 million in two years' time, which can only be filled by government changing the broken funding formula.
To put this into perspective, the £3.5 million needed next year is almost to the penny the amount it costs to have our PCSOs across the county, and as almost 90% of Lincolnshire Police spending is on its people finding such large sums will directly affect service.
Within a week of the new Home Secretary and Policing Minister taking up their respective posts I had met with them both and I know that Lincolnshire's MPs are also urging colleagues in government to address this serious situation.
Lincolnshire Police have a proud history of being efficiently run, but the old formula for funding is known nationally not to be fit for purpose and needs to be addressed urgently.
This being said, there are always things we can do to spend what we have more wisely and I have already signed off on an initiative to convert a large number of lights in police buildings to LEDs which will be saving us the equivalent of almost two PCs' salaries a year.
In addition to this, we are embarking on a huge change by joining the fire service and EMAS in creating a new state of the art tri-service station at South Park, as well as working alongside fire in a joint HQ at our Nettleham site.
This will also lead to freeing up of buildings around the county to put more money into front line officers, creating the visible policing people want and need.
#PCConPatrol
There are many things I want to achieve before May 2020 but ensuring that I fully understand the many and varied roles that our police officers undertake and the challenges they face is key to most.
That's why I'm committed to getting out on the streets with PCSOs and PCs to see first-hand exactly what goes on.
Using the hashtag #PCConPatrol I live-tweeted my shift with one of our youngest PCSOs Samantha Evens in Gainsborough. Having joined us a year ago having just turned 18 her enthusiasm and maturity have enabled her to build incredible links within the community.
Quick catch up at Sleaford with the team that have just brought in a stolen transit and driver, reported missing in Manchester #PCConPatrol

— Marc Jones (@LincolnshirePCC) August 6, 2016
My second #PCConPatrol was with our traffic/firearms teams just last weekend and took me from county border to county border.
I intend to continue touring around the county in this way getting to know what's really happening and using that information in my decision making.
All of these things are great, but without the public being part of the picture it all counts for little. My first duty is to be the public representative to ensure policing priorities align with the publics priorities.
To this end I am already out and about in the evenings attending public meetings, briefings and gatherings to listen to views and answer questions. What are the concerns of residents? Why do the police spend money on this or that? What is it you do again? All questions I'm happy to answer and many more besides.
Three months has gone in the blink of an eye and I'm sure the next three will too, which is why I don't want to waste a single minute.
I am privileged to be the PCC until May 2020 and I will be working day and night to deliver on the trust placed in me by the residents of our fine county.
It's a humbling experience to take part in an election, to put yourself so publicly out there to be judged. Knowing that several months of hard work all boil down to those ballot papers and hoping that you get the opportunity to put into action the things you believe are needed to change things for the better.
Three months in: Financial black hole and 'PCC on patrol'
Having now spent three months as the PCC for Lincolnshire, I thought it would be a good time to reflect on my initial days in the role and take a look at what has been undoubtably a very interesting journey so far. My first morning in the role was Thursday, May 12 and as I…