September 30, 2016 2.36 pm
This story is over 86 months old
Education providers join to create largest apprenticeships scheme in Lincolnshire
Lincoln College Group and the Grimsby Institute Group have teamed up to create one of the biggest training ventures in the country. The proposed collaboration would see the two education groups providing apprenticeships, higher education and international training. They'd also develop provision identified by the Greater Lincolnshire Local Enterprise Partnership as priority sector skills areas, specifically health…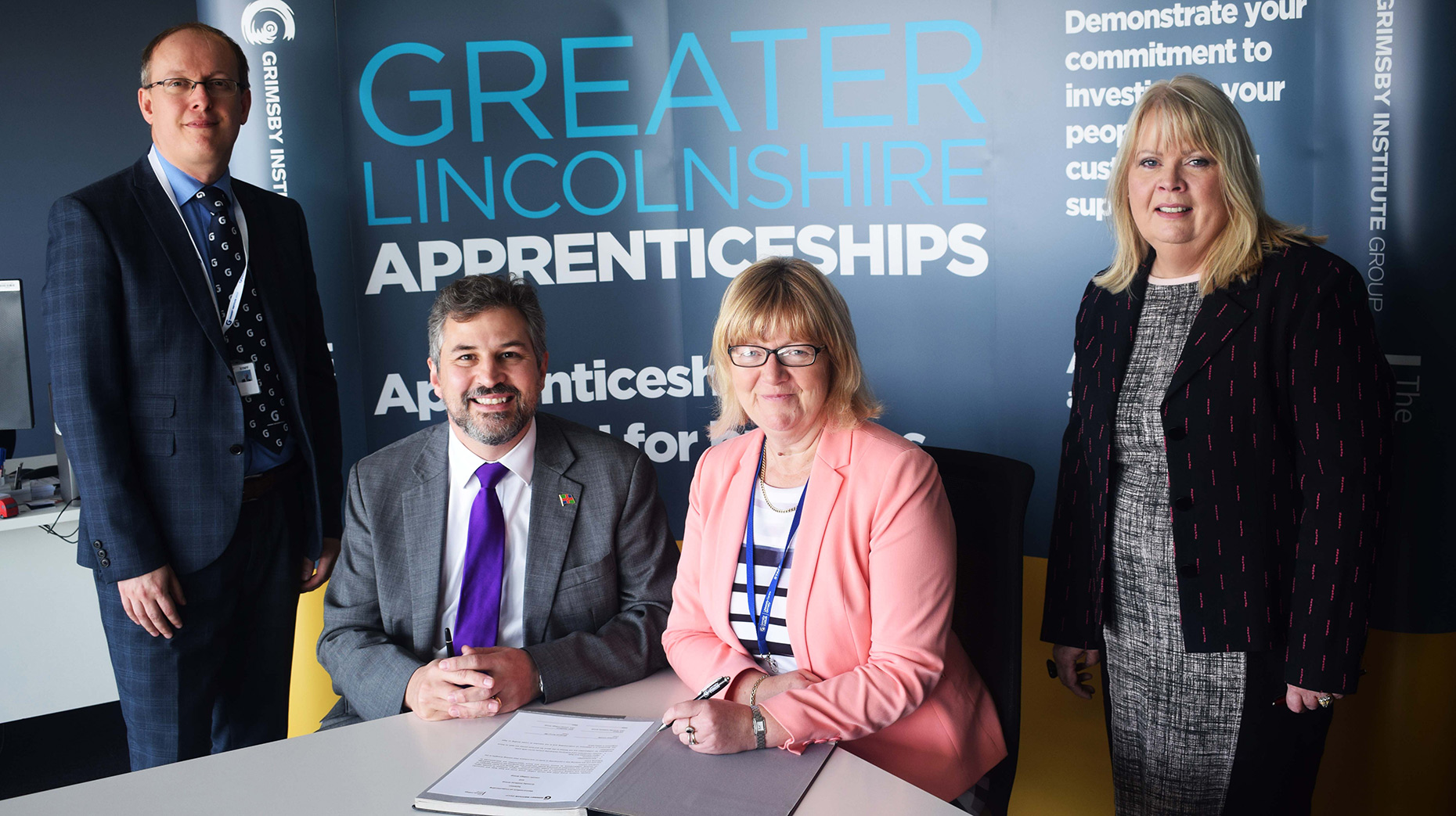 Lincoln College Group and the Grimsby Institute Group have teamed up to create one of the biggest training ventures in the country.
The proposed collaboration would see the two education groups providing apprenticeships, higher education and international training.
They'd also develop provision identified by the Greater Lincolnshire Local Enterprise Partnership as priority sector skills areas, specifically health and care.
Plans do not involve a formal merger, but lead to shared expertise and commercial development across the skill areas.
The first stage of the partnership is the creation of Greater Lincolnshire Apprenticeships Limited, a joint venture that would create the largest apprenticeships provider in Greater Lincolnshire and one of the largest in the UK.
A memorandum of understanding between the two college groups has been signed, providing a formal framework for them to work together from now on.
LCG and GIG say they share a vision of the future of education and training and believe the move would boost capacity and innovation.
LCG CEO Gary Headland and GIG CEO Gill Alton said in a joint statement: "The potential benefits of a collaboration of this nature are extensive.
"For two college groups, which have remained strong through growth and innovation, to come together like this is really exciting.
"We share a vision of achieving our goals by being employer-led, listening to industry and business and developing training to meet its needs. By tailoring our offer in this way we give our students the very best opportunities for successful careers.
"With increased capacity, broader capability and greater innovation through collaboration – the needs of employers and young people in the region will be met more efficiently and effectively.
"We look forward to developing our collaboration plans over the coming months with some exciting announcements that will benefit the local economy in the near future."